Bitcoin price prediction & More SP500 PAIN Coming for Investors. We just can't seem to get away from the bad news of impending recession caused by the banking crisis, bank failures, potentially rising interest rates, and rising inflation. There is something bad at every turning point that we can see, but I think this might be a bit of a double shot here. It's almost as if they're trying to blindside us with what actually might be happening from what we can see in the charts. Considering the majority of other websites are saying the opposite: we're reading the charts the way we see fit – and I guess it's just turning out that way. So before I pat myself on the back any further, I'd love it if you could do that Sign up now: Get Smarter about Cryptocurrency with our weekly Free newsletter.
ETH is making some massive gains to the upside, and of course, I also want to get through the real estate pockets, which are putting in gains according to the data, not just my own properties that are going up when everyone said they were going to collapse by 30 or 40%, but the data itself is going up in Australia and in the US.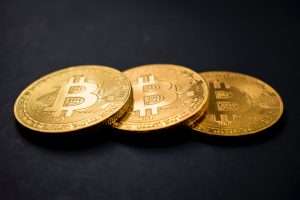 JPMorgan Chase CEO Jamie Dimon warns of an ongoing banking crisis, but smart money sees an opportunity in rising market prices.
Let's start with these news headlines: JPMorgan Chase CEO Jamie Diamond says the banking crisis is not over, yet I'm only going to look at this one. The main reason is that we've seen the banking crisis right now. It was absolutely a nothing burger on the charts, and the markets are now at even higher prices. I've shown you that, day after day, while the majority of people are calling for a collapse and this banking crisis isn't over, I would say that this is a call from the smart money. Basically, the leaders out there want this to sound worse than what it is, and yes, the majority of people are feeling it in the economy in their own lives, but the charts and where we go to make money in the markets are doing the opposite. So I think it's kind of that blindsiding headline where they're trying to keep the masses in fear until it's too late, meaning until the prices rise a lot further and they all start to feel safe, and then the masses get into the market when it's too late.
Real Estate Market: A Key Indicator for Crypto Trading Amidst USD Collapse and Impending SP500 Turmoil
When a lot of the big gains from the lows have already happened, and these headlines don't help, because when it's at the peaks, and these guys like Jamie Diamond and such talk about how bad everything is, or how good it is, but people often get it confused with what's actually going on in the market because they don't study, charts, In the case of the house price index here year over year. Looking at the real estate market, this is the one we need to focus on if we are trading cryptocurrencies. This is where the money all flows to, and when the show is over, when the pyramid scheme in the speculation on land housing real estate, whatever you call it in your jurisdiction in your country, is over.  I'm just being realistic with where we are in the cycle, and we've got a little bit further to go in this cycle.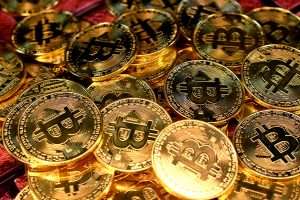 US house prices remain up year-over-year despite slower growth, while Australia's interest rates pause amidst speculations of further drops and the SP500 signals lower highs. You can see for the house prices in the US that although they have not increased as they did in 2021 and early 2022, they're still up 5% year over year, okay, 6% the month before, 8% the month before, and 9.8% the month before. This is how the media missed the data. They say the prices aren't rising like they once did. How can house prices rise 20% year over year, as they did for several months there? It's unbelievable. It can't happen. So maybe we drop even further. Maybe we drop to 1 or 2%; that's still pretty significant after a huge, huge pump in the US, UK, and Western developed countries like Australia, and now in Australia. Just yesterday, we saw our interest rates pause, so we haven't gone up this month. We'll see what happens in May, but for now, the Reserve Bank of Australia holds rate rises after 10 consecutive months.
You can see that the market for real estate is getting weaker. Check out that lower high. Isn't that just absolutely beautiful right there? And you can see it just drop off. This doesn't mean that we're in a dire bear market that is going to collapse and never have any gains again, because you can see we did go negative for a few months, negative two. You can see here for August, September, and October, but we put it at a higher low. This is one of the best signals that you can have in a market. So remember the old higher lows here and the lower tops to tell you that the market's coming to an end. And then what do you know? We've had a positive month, and we're back in the green for real estate gains. For some reason, no one else is seeing this, but real estate prices are stabilizing and even increasing in some areas in Australia, according to national average monthly data.
Double Signal Alert: TH After TH Mentions Primary Thrusts in World Markets with Trillions of Dollars at Stake
Whenever you have a TH after a TH mental, two primary thrusts in the last two weeks, so you're getting a double signal here: These are the bigger signals when you get the breadth and the primary basically where we're It sounds like small numbers, but when you are working in the world markets with trillions of dollars, not just billions like cryptocurrency or millions, but trillions, These figures go to generally three. Sometimes there are five decimal places, so it might not sound like a lot when you're just reading at 101 or 102 down to 99, but there is a lot of money going through these markets. So, down to that downside, should we break past 100.8, probably looking somewhere around 99 to 99 and a half, the show is practically over. This is good for our riskier assets.
Bitcoin and Traditional Markets Set to Surge as Bull Market Continues, Key Levels to Watch for BTC
Cryptocurrencies like Bitcoin that we're trading in stock markets This is going to mean that we're going to get probably some higher prices if this bull market continues for the traditional markets for the stock markets and crypto. Speaking of which, it's time to kiss fifteen thousand dollars goodbye and eighteen thousand dollars goodbye. I've got some key levels here that I like. The look of 15K is probably gone, but I want to have some stricter levels here based on the history of the market. So for BTC, I've got a line here at about 34 and a half thousand. We get some closures in consolidation above 34 and a half thousand. That is our 50-level from the all-time high to zero.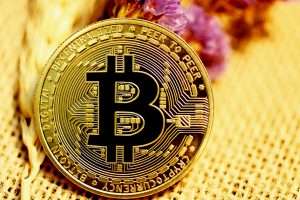 So 69,000 is the top, split that in half, that's your 34,500, and you can see that the market was getting held up with closes above that level. Yeah, it dropped down, but over the course of May, June, and July of 2021, that first Little Bear Market dip, the closers kept coming back above You can see just here. How close it was during that period of trying to hold that level, and then eventually a couple of weeks down, but then a really big spring up. So 34 and a half thousand, I think, is going to be a pretty solid level here for the market. If it gets there, I would be looking for probably not seeing those teen numbers again, probably not even under $20,000, but to keep it conservative. Let's kiss 15K goodbye; we've kissed 10K goodbye; we've kissed 12K goodbye; that's gone!
All of those big bear market targets, I think, are completely out the window. And should we get consolidation above here, 15k Personally, I'll kiss 18 thousand dollars goodbye. But if we get above the major 50 here, which is the bear market low to the all-time high of 42,200 and the lower swing top where it was basically the last point to dump BTC, then if we get there, I would definitely be kissing any of these sorts of levels here: 18 000, 20 000, probably not even 25 – but just to do some measures. Should we get into this level of around 35K to the downside, the reason why I'm kissing those levels goodbye to the downside from 35,000 is so we hit that goodbye to 15K. Can it get to 15K? From that point, that's got to be a drop of nearly 60%. Bitcoin, typically, doesn't do 60 once it's had a reasonable rally. You can see from the 13,900 level that it did in 2019. This is the drop I'm looking at here. Around 50%, yeah, right around there, around 50–55.
Bitcoin Unlikely to Drop Below $18K Despite Potential Market Volatility, Says Expert
So there is the possibility of getting into that 18K zone, but it's probably unlikely. This was a pandemic, and we did drop past that 50. I'm not trying to bet on us finding another black swan pandemic event. So I'm not going to be looking at that. If that happens, we get cheaper prices, but I can't see that happening at this point. And if you were to bet on a black swan event, it's not really a black swan event; a black swan is what's something that no one sees, but basically back to those percentage levels if we get a move up to 42. Basically, this level here of around 48 to 50,000 dollars to the downside of 60 takes us to around nineteen thousand. That's why I'm kissing? 18 thousand goodbyes, because to the downside, it's unlikely we'll see. 60% Maybe we'll see a 50% increase as we've had in the past, and that would take us really cleanly to about 24 to 25,000, which are the previous highs here. So it makes sense if we were to see that a big bear over several months started to drop.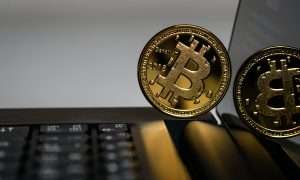 Bitcoin holds steady uncertainty; Key Resistance Levels Identified for Future Growth. The prices should get that high, but for now, we've got to wait and see whether Bitcoin can break out of this range of $28,000 to $30,000 So far, it's doing a reasonable job. Just holding its ground, like it did in April of 2019. We had the first pump up there for several weeks. There were about three weeks where we just held, and then the market went on another rally again into June. This time, maybe we only go into May, but this is looking pretty decent compared to what we're seeing right now. So keep these levels on your chart. That's a significant low, a significant area for the market to get above, and another significant top here in May 2022.
BTC & ETH are Poised for Solid Runs, Goodbye to the Mid-30 Range, and an $800 Support Level
All of those areas around that mid-30 range, which we've talked about for weeks now if we say 15K goodbye, you're not going to see a new cycle low, we get above this on the next pump, somewhere around 42 to the high 40s. I don't think we'll ever get back into this yellow zone. As for BTC, for Ethereum, we are going on another solid run. We're now hitting 1900, breaking to new fresh highs. Remember this is the low of January and then the cycle low when the market dumped from May in 2021, so getting into that zone is going to be nice and strong for ETH. It's now above the log downtrend and putting in higher lows. You can see that's the same sort of level here for Bitcoin, so we're looking for those same support and resistance levels.  Ether's resilience to BTC and potential support at $880 offers hope for crypto investors amidst looming economic uncertainties.
From here, I don't think Ether's going to go back under this low of 880, so I don't think we're going to see it, but this is just a nice, clean level to say, " Look. It's met some of the criteria for getting back above key support zones that were seen in the previous cycle. That's going to be a nice, strong area for BTC. I would probably lean towards ether; you probably won't see it under $1200 again, but I want to keep it conservative and say about $800. The other thing that's holding up ETH is the ETH/BTC chart. Now, this could continue to fall. It shows some strength here and goes up to 6.7%. You can see these previous lows here and this little area of consolidation for that little pump, and maybe it sees some resistance. It continues to fade while Bitcoin goes up. Remember that can still happen, and at some point, I think, we'll get a low later this year for the ETH/BTC chart.
Bitcoin's Future Outlook: Goodbye to $15K and Bearish Sentiments, but Mid-30s Possible in April-May
Let's continue to watch that and see whether we get that low a little later in 2023. So BTC is  15K goodbye very soon, but just for a nice clean number here, in about 2022, with 20% gone, it's over. And I'd love to see it get to the 40K region. I'm not going to go into that ultra-bullish stage just yet. It's a bit too early, but if we get to those mid-30s on this next pump over the course of April-May, great All those bears, they're going to be loving it. If Bitcoin starts to drop again, you'll hear it in the headlines. Forget them. I think they've really lost for now. They'll have their day again at some point. Guys, thanks again. Subscribe and follow for more. That's a huge overview of the markets. Let me know your thoughts, questions, and concerns in the comments down below, and I'll see you guys here in the next Article. I hope you had a great day.
Francesco La Rocca
I'm not a financial advisor
Disclaimer. Cryptonewsmart does not endorse any content or product on this page. While we aim to provide you with all the important information that we could obtain, readers should do their research before taking any actions related to the company and carry full responsibility for their decisions, nor this article can be considered investment advice.
Following Us  🙂
Instagram ——Twitter——-Facebook——tiktok
More articles
Cryptocurrencies News Today- Cryptonewsmart
Why crypto market is down today?