While the blockchain sector and cryptocurrencies, in general, have been around for quite a while, it is only recently that they gained this kind of popularity. Since the 2021 bull market, the demand for cryptocurrencies and the value of companies within the sector skyrocketed.
These digital assets that present solutions to several problems faced today were invested in, by millions of people across the globe.
This gave birth to a surplus of projects and organizations in the industry. Bitcoin reached its all-time high of around $69,000 in November last year. Around that time, the total cryptocurrency market cap stood at around $2.9 trillion. Organizations that had just been launched were becoming more and more successful by the day, causing a shortage of resources to operate efficiently.
Due to this, companies started hiring wantonly, speculating further growth in the market and keeping up with the pace at which it was growing. This ambition, however, was shattered as the market crashed right after, bringing the market below by more than 75% within a matter of months. This crash was unanticipated by companies, which bore problems that they weren't previously ready for.
Despite the crash, while some projects barely managed to survive and sustain their business, some still thrived and took it as an opportunity to build even further. These projects were generally large-cap ecosystems with dedicated communities and massive backing. One among these thriving projects was Polygon.
Naturally, Polygon being one of the biggest projects in the industry today plays a vital role within the sector. So, while it did fall in price, this crypto winter was looked at by the company as a chance to fortify its infrastructure. For the same, reason it started looking for developers, with high intensity. But the result? Not exactly as expected.
Good Web3 developers remain hard to come by- Polygon HR
Despite being one of the best cryptocurrency companies to work in; in terms of pay, reputation and working standard, Polygon is still unable to come by applicants that can perform well within the organization.
We are hiring big time at @0xPolygon. Feel free to write to us at [email protected] 🙏🏼💜 https://t.co/jmyKNMid5b

— Sandeep | Polygon 💜🔝3️⃣ (@sandeepnailwal) June 4, 2022
Polygon in terms of monetary resources can be expected to be sufficient, since its $450 million private sale of MATIC tokens to Sequoia Capital. The main problem that the project has been facing while hiring has been the lack of real Web3 talent. The organization has been looking to expand its number of employees by over 40% in 2022, while others struggle to even sustain their enterprises.
In short, Polygon has been looking to add around 200 more people, who could work remotely for the development of their blockchain. However, the company's HR Head Bhumika Shrivastava said that developers for Web3 projects are generally hard to come by and usually command high salaries.
While looking for engineers and managers, along with staff for overseeing partnerships, Polygon has managed to acquire 30 developers from One Planet, an NFTlaunchpad which moved to Polygon after the Terra stablecoin project crashed earlier this year. With even starters in the space asking for salaries in the hundreds of thousands of dollars, it isn't just Polygon that has been facing problems while hiring.
The disbalance of demand and supply of crypto-oriented professionals has surely affected the plans of many organizations and is likely to become worse when the bull market approaches. It will be vital for the industry to collectively aim to teach and develop working professionals to be able to participate in this industry for further growth.
What is Polygon?
Created by Sandeep Nailwal, Jayant Kanani and Anurag Arjun in 2017 originally as "The Matic Network", Polygon was launched with its new name in February 2021. It is one of the most popular cryptocurrencies in the space and boasts of one of the biggest communities within the sector.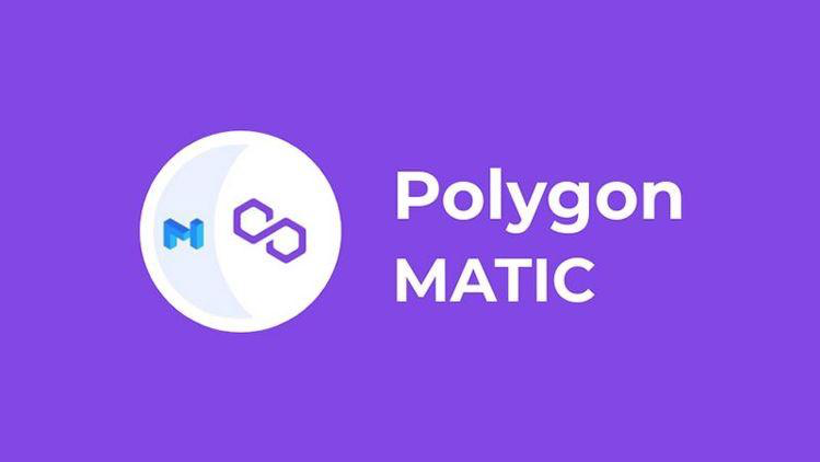 By function, Polygon is a "sidechain" or "Layer-2" platform which runs parallel to the Ethereum Blockchain. Its primary utility is to facilitate fasters transactions with low fees. In short, it addresses the main challenges that Ethereum faces today like low transaction count per second, a high fee and mediocre user experience.
The project uses a PoS(Proof of Stake) mechanism, which also means one can earn by simply staking MATIC, which is the native token of the platform. It is run by two major parties- The validators and delegators.
The validators verify new transactions while adding them to the blockchain in exchange for a percentage of the fees and newly created MATIC tokens. Becoming a validator, however, is not something that can simply be taken up by anyone. It requires consistency and a hefty sum of own MATIC tokens to be staked.
The delegator's job, however, is fairly easy. They are simply expected to stake their tokens indirectly through a validator. However, it is important that the delegator does thorough research about the validator and chooses the best options. This is because any malicious activities from the validator could result in the delegator's MATIC tokens being lost forever.
At the time of writing, MATIC is trading at around $0.84 with a market cap of more than $7 billion.
Buy MATIC
Read More
Tamadoge – Play to Earn Meme Coin
Earn TAMA in Battles With Doge Pets
Capped Supply of 2 Bn, Token Burn
NFT-Based Metaverse Game
Presale Live Now – tamadoge.io
---
Sign up now: Get Smarter about Cryptocurrency with our weekly Free newsletter

Do you have any questions?  Reach out to us on any other social media, we will do our best to respond After you are Following Us  🙂
Instagram ——Twitter——-Facebook——Quora
Do you like the Article?  Please share   Thank you…
**This post contains affiliate links that will help me create new content without additional cost for you **
**I'm not a financial advisor **
Here we will share some posts, that  you might like