Minima is the only mobile-native layer 1 blockchain, enabling complete decentralization.
The promise of the blockchain was for individuals to be able to come to a consensus in a decentralized manner, without intermediaries. However, layer 1 blockchains on the market today have compromised decentralization in pursuit of scalability or speed.
Minima has taken a fundamentally different approach, placing decentralization as its top priority for every protocol design decision. It resulted in a network that enables anyone to participate in validating and constructing the chain on a smartphone.
This article will provide a deep dive into Minima and its key features.
What is Minima?
Minima is a layer 1 blockchain designed to be accessible to as many people as possible. This has been achieved by enabling anyone to run a fully validating and constructing node on a smartphone without needing a technical background.
Simply by downloading and installing the app, anyone can easily help build and secure its network as an equal, enabling a completely decentralized network to be built.
Minima has a hard-capped supply of 1 billion coins, which will function as a store of value and medium of exchange on its network. Individuals will be able to exchange value and data directly and securely, without needing third parties.
"By making blockchain technology accessible to all, Minima has built a completely decentralized network where everyone cooperates as equals." Hugo Feiler, Co-Founder

Hugo Feiler, Co-Founder
Purpose, values, and goal
Purpose
Minima exists to empower individuals to build a network that enables anyone to freely exchange value and information.
Hence, members of the network can run a full node on their smartphones, so anyone can help achieve this.
Values
Collaboration: Minima is about collaboration, not competition. Working together and being transparent with other Minimalist's is a fundamental part of what makes Minima tick.
Participation: The blockchain will only succeed if everyone is an active participant. Hence Minimalist's must put in the work to be rewarded.
Empowerment: Minimalist's are working together for freedom, so they give everyone the freedom they need to thrive. No matter who they are.
Accountability: With empowerment comes accountability. Minimalist's trust each other to take responsibility when things go wrong, making sure that they first attempt to resolve any issues themselves.
Goal
In the short term, the blockchain intends to empower 1 million individuals to run a full node on their smartphone. The number of members running a node matters because although individuals perform the minimum amount of work necessary independently, the chain must be secured with the maximum amount of collective work.
Minima network overview
The Minima network consists of four unique layers that work together in order for a completely decentralized network to be achieved.
Minima: layer 1, value transfer, on-chain
Minima is the base-layer blockchain for transferring value. Every node on the network processes every transaction. Nodes communicate using a peer-to-peer model to create the foundation of the network.
All on-chain transactions are executed on the Minima blockchain. Every node in the network collectively agrees on the state of the blockchain, ensuring that all transactions are recorded.
Maxima: information transfer, off-chain
Minima's information transport layer is called Maxima. On Maxima, communication is point-to-point, so messages can be sent off-chain to selected connected peers.
Maxima enables encrypted peer-to-peer information exchange between first- and second-degree connections on the Minima network.
Omnia: layer 2, value transfer, off-chain
Once built, Omnia will be Minima's layer 2. It will be quick, affordable, and scalable. By establishing two-way payment channels between participants and utilizing the most recent Lightning technology, ELTOO, it will permit immediate peer-to-peer payments.
It will be similar to Bitcoin's Lightning Network but more advanced. Minima can also sustain alternative scaling solutions like state chains and side chains.
MiniDapps: layer 3, web3 applications
MiniDapps are decentralized applications that combine the scripting language of Minima with the functionality offered by Minima, Maxima, and Omnia.
The well-known programming languages JavaScript, HTML, and CSS can be used to create the front-ends for MiniDapp's. Minima's Turing-Complete KISS scripting language enables robust smart contract-driven applications.
"Minima's layers have been designed to enable the network to scale and be secure without sacrificing decentralization whatsoever."

Paddy Cerri, Co-Founder & Chief Architect
Minima's utility
With its truly decentralized nature, Minima has the following utility:
Value storage: Over time, the Minima coin can be utilized as a wealth store, since the Minima coin supply cannot be inflated away, in contrast to conventional Fiat monetary systems
Medium of exchange: The network's main medium of exchange will be the $MINIMA coin. Anywhere, at any time, all users running nodes can conduct direct peer-to-peer transactions
Burn: The cost incurred for sending transactions on the network. As a result of the Burn, the overall circulating supply of Minima slowly declines over time, making Minima's supply deflationary
Tokenization: For customized tokens or NFTs to be created on Minima, $MINIMA coins are needed. NFTs and custom tokens share the same fundamental security as $MINIMA coins and can be used for transactions in the same way
MiniDapps: Minima's currency has endless potential applications within the MiniDapp ecosystem, which will be built by community developers. Obvious MiniDapps examples include payments, DEXs, DeFi, DAOs, gaming, etc.
Third-party partnerships: The reputation of the network and its currency will rise as a result of partnerships that incorporate its native currency into their product offerings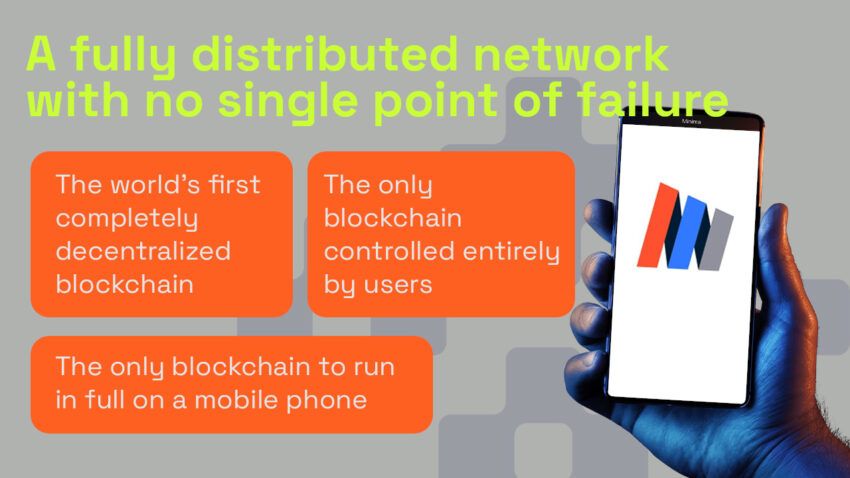 Minima's dApps
​​MiniDapp's are decentralized applications that run on Minima. With the possibility to also utilize its information layer, Maxima, as well as in the future, its layer 2, Omnia.
Developers who know the widely recognized Javascript, HTML, and CSS languages can easily build a MiniDapp, making decentralized app development accessible to as many developers as possible. Virtually any use case is possible, obvious ones include DeFi, games, voting, marketplaces, messaging, and social media.
Anyone can easily access MiniDapps on their smartphone via the Minima app and use them like regular mobile apps. Making MiniDapps primed for mass adoption.
Minima has a hard-capped supply of 1 billion coins. There is no way to distribute coins after the Mainnet launch since there are no miners, one of the key distinctive characteristics of its cooperative PoW consensus model.
51% of the Minima token supply is reserved for public circulation. With 30% of that allocation being used to incentivize individuals to run a node. Learn more about Minima's Incentive Program here.
Get incentivized by running a node
Anyone can run a Minima node, with the opportunity to earn 1 reward every day your node is connected to the network, rewards will be converted to $MINIMA following the Mainnet launch. Here's how to get set up:
Sign up for the Incentive Program
Select your device: Android, Windows, Max, Linux, or on a server
Follow the instructions to set up your node
Connect your node to your Incentive Program account
That's it, expect your first reward within 24 hours
Final thoughts
The ease of running a full node on a smartphone has enabled Minima to scale its network to more than 400,000 full nodes in over 187 countries, all while still in testnet. Minima is therefore primed to bring decentralization to the masses by making running a full node accessible to all.
With Mainnet launch taking place next year, Minima should be your go-to layer 1 blockchain. Join Incentive Program today and get your node set up to help build a completely decentralized network that empowers freedom for all.
Website | Twitter | Telegram | Discord | Github | YouTube
Disclaimer
All the information contained on our website is published in good faith and for general information purposes only. Any action the reader takes upon the information found on our website is strictly at their own risk.