13 Unforgivable Crypto Mistakes Everyone Makes for various reasons, in the crypto realm. It promotes innovation, improves security, and provides scalability. It aids in the identification of potential security concerns and offers solutions to strengthen blockchain networks. Research also assists stakeholders in staying up to date on regulatory developments and making sound investment decisions. It assesses the viability and sustainability of crypto initiatives by providing insights into market trends and potential dangers. It helps to raise knowledge and education about blockchain technology, decentralized money, and NFTs, hence promoting wider use. Research also contributes to the development of a knowledgeable community, allowing for better decision-making and problem-solving. It aids in the identification and comprehension of risks connected with crypto assets, allowing stakeholders to apply risk-mitigation methods. Continuous research will determine the future of the crypto ecosystem as it evolves.
Test Your Knowledge for Crypto
Are you a crypto enthusiast? Put your knowledge to the test with our interactive quiz!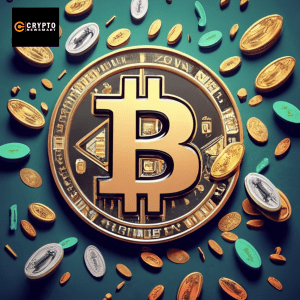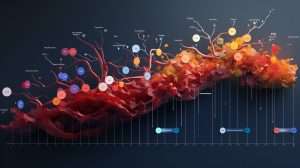 1 Neglecting Research
The importance of research
Before jumping into the world of cryptocurrency, it's crucial to conduct thorough research. Understanding the technology, the project and the team behind a cryptocurrency is essential. Ignoring this step can lead to financial losses and regrets down the road.
Avoiding rushed decisions
Rushing into buying or selling crypto assets without proper research can result in poor decisions. Take your time, study the market, and make informed choices.
2 FOMO Trading
Understanding FOMO
"Fear of Missing Out" (FOMO) is a powerful emotion in the crypto world. When prices are soaring, many investors jump on the bandwagon without a plan.
The dangers of impulsive trading
FOMO trading can lead to impulsive decisions, often resulting in losses. Avoid getting caught up in the hype and stick to your trading strategy.
3 Ignoring Security
Securing your crypto assets
Crypto assets are valuable, and they need to be protected. Utilize secure wallets and consider hardware wallets for maximum security.
The significance of hardware wallets
Hardware wallets offer an extra layer of security by keeping your assets offline and safe from online threats.
4 Falling for Scams
Recognizing cryptocurrency scams
The crypto space is rife with scams. Be cautious of offers that seem too good to be true, and always verify the legitimacy of platforms and projects.
Staying vigilant against fraud
Stay alert and trust only verified sources. Scams can take many forms, from Ponzi schemes to fake ICOs, so it's essential to stay vigilant.
5 Overtrading
Trading too frequently
Overtrading can lead to high transaction costs and potential losses. Develop a well-thought-out trading plan and stick to it.
The impact on profits
Frequent trading can result in a high volume of small losses, which can eat into your overall profits. Be patient and avoid overtrading.
6 Neglecting Diversification
Spreading risk across different assets
Putting all your funds into a single cryptocurrency can be risky. Diversify your portfolio to reduce risk.

7 Avoiding over-dependence on one coin
Over-dependence on a single coin can expose you to significant losses if it underperforms.
8 Disregarding Taxes
Cryptocurrency taxation
Many countries require you to report your crypto holdings and transactions. Ignoring tax obligations can lead to legal issues.
Legal obligations
Understand the tax laws in your country and fulfill your legal obligations to avoid potential penalties.
9 Emotional Trading
Emotional stability in trading
Emotions can cloud judgment in the crypto world. Learn to control your emotions and make rational decisions.
Strategies to avoid trading on emotions
Implement strategies such as setting stop-loss orders and take-profit levels to prevent emotional trading.
10 Not Keeping Records
 Keeping track of transactions
Maintaining records of your crypto transactions is essential for tax purposes and accountability.
Tax implications and accountability
Failing to keep records can result in difficulties during tax season and may lead to penalties.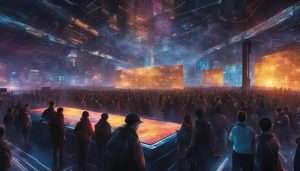 12 Trusting Unverified Sources
Validating sources of information
Don't believe everything you read or hear about cryptocurrencies. Verify information from trusted sources.
Avoiding baseless rumors
Rumors and unverified news can influence your decisions. Avoid acting on unreliable information.
13 Ignoring Market Trends
Importance of following market trends
Staying updated with market trends and news is crucial for making informed decisions.
Adapting strategies to market conditions
Adjust your trading strategies based on the current market conditions to maximize your chances of success.
14 Lack of Patience
Understanding the volatility of crypto
Cryptocurrency markets are highly volatile. Patience is essential when waiting for your investments to grow.
Developing a long-term perspective
Consider a long-term investment strategy to ride out market fluctuations and achieve your financial goals.
14Neglecting Education
Continuous learning in crypto
The crypto space is constantly evolving. Keep educating yourself about new developments and technologies.
Staying updated on developments
Staying informed about the latest trends and advancements in the crypto world can help you make better-informed decisions.
 Conclusion
In conclusion, the world of cryptocurrency is filled with opportunities and risks. Everyone makes mistakes along the way, but learning from them is what sets successful investors apart. Avoiding the 13 unforgivable crypto mistakes mentioned in this article can help you safeguard your investments and navigate the crypto world more confidently.
FAQs
1. What is the most common mistake made by crypto investors?
– Neglecting research and making impulsive decisions are among the most common mistakes.
2. How can I secure my cryptocurrency assets?
– Use secure wallets and consider hardware wallets for maximum security.
3. Is it necessary to diversify my crypto portfolio?
– Diversifying your portfolio is recommended to reduce risk.
4. What are the tax obligations for cryptocurrency holders?
– Tax obligations vary by country, so it's crucial to understand and fulfill your legal obligations.
5. How can I control emotional trading?
– Implement strategies like setting stop-loss orders and take-profit levels to avoid emotional trading.
Get Access Now: https://www.startcryptocashflow.com/sales-page1665822704769