Arbitrum has dropped its ARB token. We're going to be digging into Arbitrum and get you up to speed if you're, totally new to what Arbitrum is and what's going on with it. We're going to explore what's next, along with what the future seems to hold for this ARB token. I think ARB is on track to be one of the hottest cryptocurrency tokens because of blockchain technology.  I'm going to be there for that, and I hope you will be too, but today this isn't about hype, we're evaluating the fundamentals. There are still 160 days to claim your ARP token. So if you rushed to claim your ARB and you paid high gas fees just to hold it well, there really wasn't a point for that.
Arbitrum's Potential for Massive Wealth Creation in the Next Bull Run.
There has been some drama with the Arbitrum Foundation recently, but to be honest, is there ever no drama in the crypto sector? I've been going to save the drama for another day,  again we're looking at the technicals we're looking at the fundamentals here. There are a lot of ways to deploy your capital Right. Arbitrum's decentralized ecosystem makes it a lucrative opportunity for crypto Investors to earn serious returns.  Why? You can get your coins working for you and make decentralized trades and you can even do leverage trading on-chain here. I'll talk about that in a bit, but you can also just supply liquidity and earn some serious returns with It. When you go to the Arbitrum website. You go to the Nova portal, two different chains in this ecosystem, which is a little confusing and a little interesting. Both of these chains are under decentralized governance now, through the Arbitrum, DAO, decentralized, autonomous organization.  DAOs these days also help keep the governments and the dirty mitts off of you, so we're looking at the one portal. This is great to just go through here and see some projects that are alive and you can look at what they do, maybe you're into NFTs.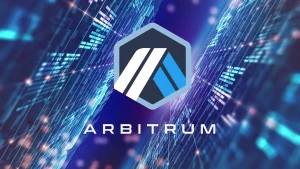 Arbitrum's Layer 2 Protocol and Nova Chain Set to Revolutionize NFT Marketplaces
But what chain do you want anyway? Well, we have Arbitrum 1 and Arbitrum Nova. So let me explain these real quick, So Arbitrum 1 is a layer 2 protocol that guarantees the data posted to layer 1 is valid through optimistic roll-up technology. The features of this are EVM ( Ethereum Virtual Machine ) compatible. Basically, you can fork things or copy things that are on Ethereum or similar chains and bring them here pretty easily pretty quickly with low transaction fees. Funds are cryptographic, secure users control their funds. Arbitrum Nova is trust-based.  This makes transaction costs down to an ultra-low level through a new security model. It is designed for high-volume dApps. It also has EVM capabilities. There are benefits to Arbitrum 1 and Arbitrum Nova.  Arbitrum token skyrockets in value, injecting Millions into Crypto Ecosystem.  We see the build-up, the downtrend and then the hype up to the token the impending dump, and then it's been on a clear trajectory upwards. The fact that this ARB token exists now by itself injects a lot of USD valuation, and a lot of capital now because this token was created really out of nothing right? It's here and it's very valuable: It's a top 50 cryptocurrency. So right now it's kind of hard to say how healthy the chain is doing. I'D say it's doing fine overall, especially at a glance, but let's take a step back. How do we even get on the chain? There are numerous bridges You can bridge with the official Arbitrum Bridge, which is the one you should start with, and then you can bridge out and use some other bridge protocols Step one. You need to get some Ethereum on mainnet right, You know, buy from Coinbase, withdraw it to your MetaMask one example, and then you can go to Arbitrum 1 or Arbitrum Nova.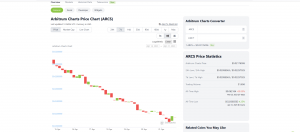 Arbitrum's GMX: The Crown Jewel of Decentralized Trading
So if I came over here, I want to go to Arbitrum Nova and I'm going to send some ETH over there. I click move funds, get a transaction prompt and it will prompt you to be on the right protocol and then boom. If you need a beginner's guide, we have that so check out the beginner's guide, I'll link it down below, but I go through all the basics of setting up the wallet getting on-chain, getting your funds over there and really just walking through basic transactions. Here, let's look at just the crown jewel of Arbitrum and that's going to be GMX, It's a decentralized spot and perpetual exchange. We're talking about decentralized leverage trading here, futures trading. This is very impressive: Aggressive performance of over half a billion dollars right TVL on Arbitrum Their app. I mean it's good: they have over a quarter million users. Already It's easy to use. It's simple. You can make big gains or get absolutely liquidated and blown up and lose a lot, but the point here is we need to move this away from centralized exchanges. We need to have this conducted in decentralized manners and they're getting that done, and this is so freaking cool. All right, there's been a lot of implosions, basically lending your coins to centralized losers. That scammed us, to put it simply, you know,  Aave is another decentralized alternative, doing the same thing, but a lot of the rates were lower it's a protocol.
Learn Crypto
Aave's Support of Arbitrum Signals a Bright Future for Borrowing and Lending in the Crypto Ecosystem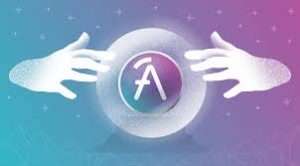 Aave lets you earn interest, borrow assets and build applications. They say it's a liquidity protocol and there are over eight billion dollars of locked liquidity in Aave on five networks. On 11 markets. We've got a dedicated post to Aave and it's not like the most thrilling or exciting thing, but it's simple: it's effective! It's been doing well Right? It's not an endorsement. Never put your life savings in here, but they've been doing a good job, and that's really all you can ask for. There are a lot of reasons that you want to borrow tokens, but they really start to fall into advanced plays for the average cryptocurrency user. You should be looking to lend cryptocurrency tokens and having Aave support on Arbitrum is a great sign for the future of this chain and its health of it Yeah earning half a % on my Ethereum. It's not the most exciting thing, but maybe I just apply it in there, while I'm thinking about doing something else.
There are some other rates in here that are a bit more interesting, but this is the most well-known trusted low-risk. If you call it that option, the rates kind of reflect that, but sometimes they jump around. For example, DAI just shot up to a 17 % APR interest rate. It has corrected right now down to around 3%, but that shows a clear spike in interest.  You want to get deeper into decentralized finance right? So, let's take Sushi. Sushiswap is a clone competitor, basically trying to one-up and improve Uniswap right. That's the short version of that story. So, let's go over to Sushi. We go to the application here: the decentralized application really the DApp We go to earn. We go down to Arbitrum 1 and we look at these pairings.
Arbitrum Token Trading at $1.20 Could be an Easy 10x Investment for the Next Bull Run, Predicts Analyst.
I mean there are 28 returns right now on Magic, ETH pairing here, ETH-USDC is boasting 11.3 % returns and there are farm rewards available. They're doing it right now they'd be happy to help you get started as well, Go over to the Arbitrum listing on CoinGecko right now. The token is trading at about a dollar twenty commanding a market cap of 1.5 billion dollars, with over 400 million dollars in trading volume, absolutely freaking nuts. The same day it launched some of the tradings brought it up to 8.67, while some other trading brought it down to 1.1. Realistically, when we zoom out on this token, it's trading pretty low, It's trading almost as low as it ever has for me. I'm looking for a buy-in of around a dollar. I think this is a solid price. I think this is an easy 10x token. Next cryptocurrency bull run and I'm fine with that. I'M gon sit here, I'm gon wait and you know this is going to be a cryptocurrency token. Unless they really screw this up. I think that for sure to make this very clear, I have no relationship with the team and have never worked with them, they don't sponsor me  or anything like that. They just have something good and it works. Just look at their ecosystem, the value and the growth we've talked about it before I know their protocols are earning so much in fees that it's a very sustainable, profitable ecosystem to be in as a developer as a protocol, and all that money, just kind of starts to flow around to the users as well, naturally, so check it out. There's a lot going on here. I really just skimmed the surface of what's going on right now with Arbitrum. As always, I hope you enjoyed the post.
Please share   Thank you…
This post contains affiliate links that will help me create new content without additional cost to you
I'm not a financial advisor
Disclaimer. Cryptonewsmart does not endorse any content or product on this page. While we aim at providing you with all the important information that we could obtain, readers should do their own research before taking any actions related to the company and carry full responsibility for their decisions, nor this article can be considered investment advice.