How to trade cryptocurrency on Coinbase the full review of how to trade cryptocurrency on Coinbase is finally ready to rock!
The main part of the article will be about the differences between Coinbase and Coinbase Pro, so keep reading and become a Coinbase master with this guideline.
That's all we will cover in today's article:
Create a Coinbase account
Add payment method (e.g. bank account, credit/debit card)
Buy or deposit cryptocurrency on Coinbase
Coinbase market Integrity policy
Place a buy or sell order
Monitor your portfolio and account activity
Safely store your cryptocurrency in a wallet
Welcome back to this new article.
I hope you are doing well and making nice profits trading with cryptos.
Today we will explain fully Coinbase so you can understand how it works and everything else you need to know about it.
So get ready, We are going to start now!
Why choose Coinbase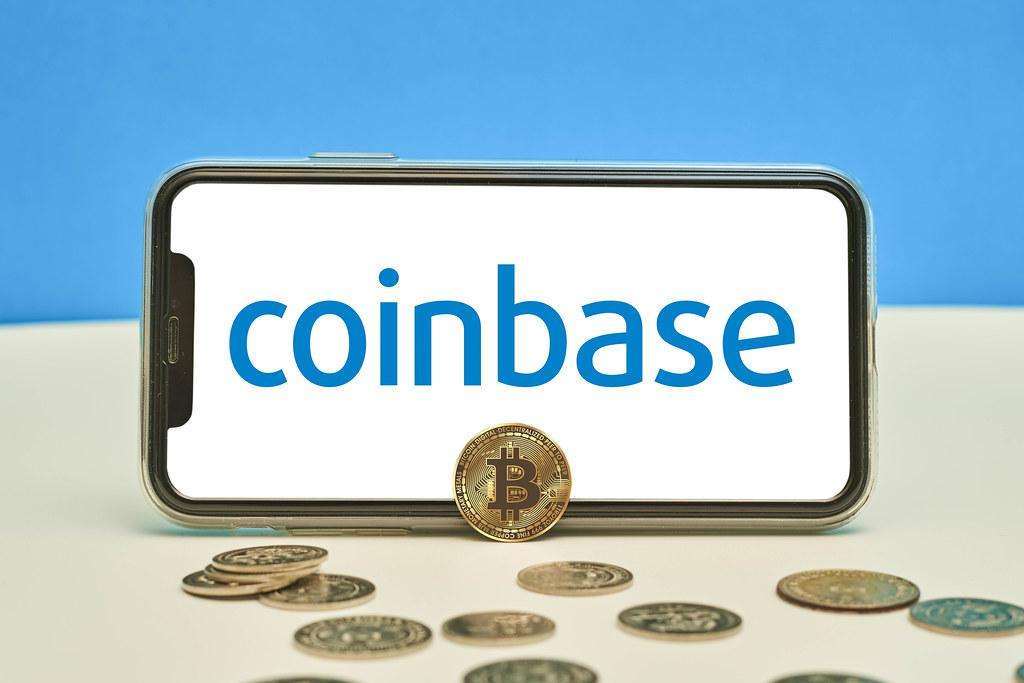 Before we start explaining why you should open an account on Coinbase, let me tell you briefly about Coinbase's history. Founded in 2012 by Brian Armstrong and Fred Ehrsam, Coinbase set out to make buying and trading cryptocurrency more accessible for the general public. After a tumultuous start, Coinbase's innovative efforts paid off and it soon grew to become one of the world's leading cryptocurrency exchanges, boasting an impressive portfolio of services, robust security protocols, and an unwavering commitment to compliance. As a result of its success, millions of people across over 100 countries are now taking advantage of the new economy enabled by digital currencies. Coinbase has greatly contributed to bringing cryptocurrencies to mainstream attention, paving the way for further growth and development in this budding industry.
Why do you want to choose Coinbase as your trusted exchange?
Coinbase has several benefits that make it stand out among other cryptocurrency exchanges, including
Security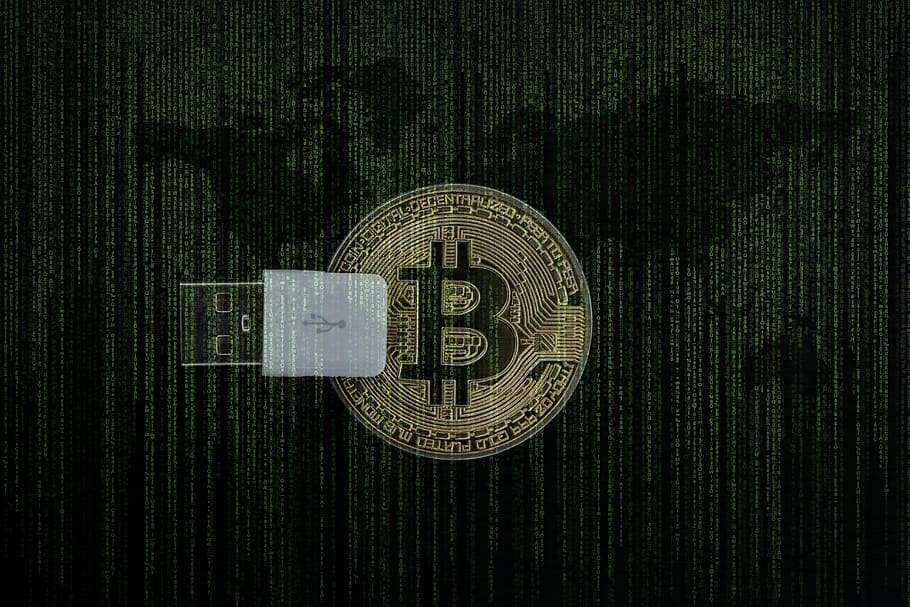 Coinbase stands out amongst other cryptocurrency exchanges in the industry with its advanced commitment to user security. The exchange is powered by cutting-edge encryption technology, two-factor authentication for sign-in and withdrawals, and third-party insurance to keep funds secure should a data breach occur – giving users extreme peace of mind. Coinbase understands the importance of safeguarding its clients' funds, going above and beyond when it comes to security standards. With extra protection from advanced security measures, Coinbase is an industry leader in protecting user investments.
Convenience
Coinbase has revolutionized the way people interact with cryptocurrency, making it easier than ever to buy, sell, and manage different digital currencies. With its simple user interface and support for popular payment processors like PayPal, users can make purchases quickly and securely with debit or credit cards. Coinbase's mobile app also allows users to remain up-to-date on the latest market trends, making it easy to stay informed about changes in the cryptocoin ecosystem. Coinbase is truly a must-have for anyone interested in blockchain technology or digital assets.
Low Fees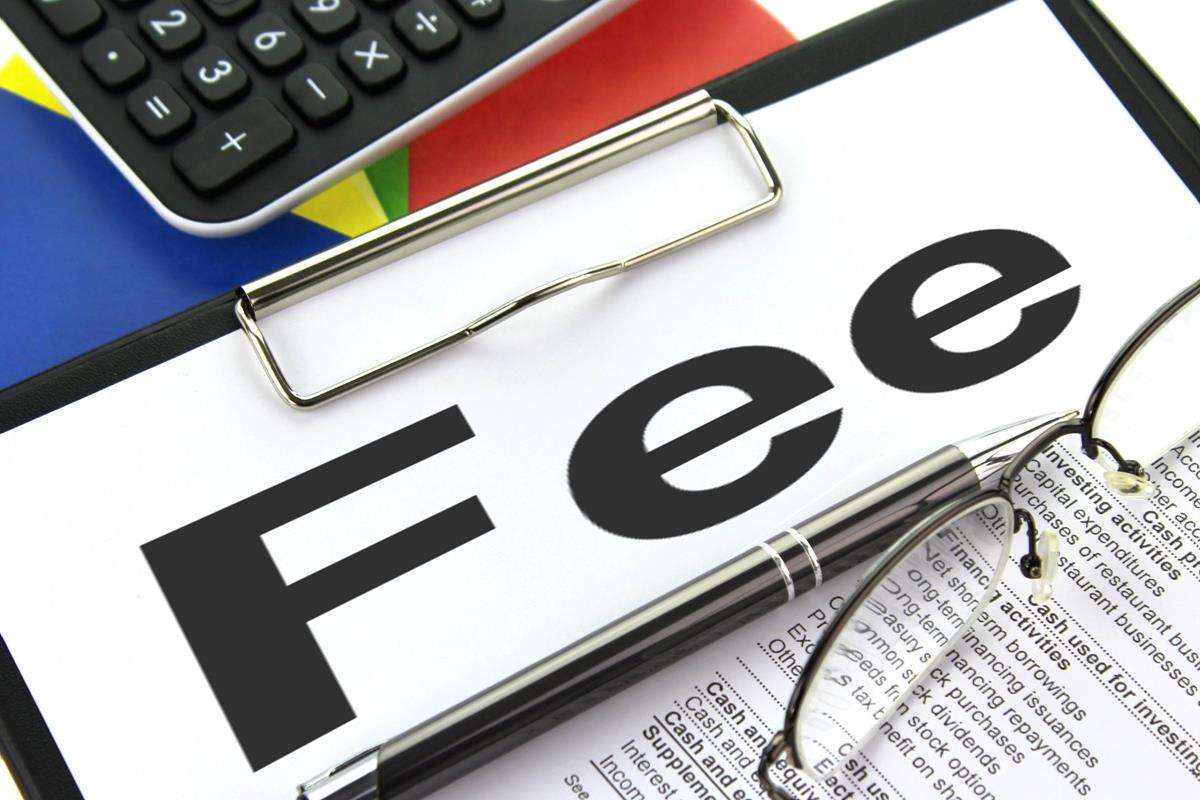 Coinbase is an established online platform that allows users to purchase and trade cryptocurrency, making it one of the most trusted sources for cryptocurrency transactions. Coinbase provides competitive transaction fees based on the payment method used; the fee for credit and debit card purchases is 3.99%, while bank transfers are free. By offering such competitive rates, Coinbase ensures its clients can take advantage of all the features their service has to offer, hassle-free and with no surprise charges or hidden fees. Thanks to Coinbase's updated policies, users can rest assured knowing their investments are safe and secure with every transaction.
Compliance
Coinbase is committed to providing users with safe and secure access to the cryptocurrency markets. To ensure that its services are fully compliant with laws and regulations in every jurisdiction where it operates, Coinbase has a team of experts dedicated to adhering to all guidelines and providing comprehensive customer support. By doing this, Coinbase ensures customers can always buy or sell coins with confidence knowing that their transactions are conducted through an approved platform. This enables Coinbase users the peace of mind to trust the company as well as access the crypto markets without worry.
User friendly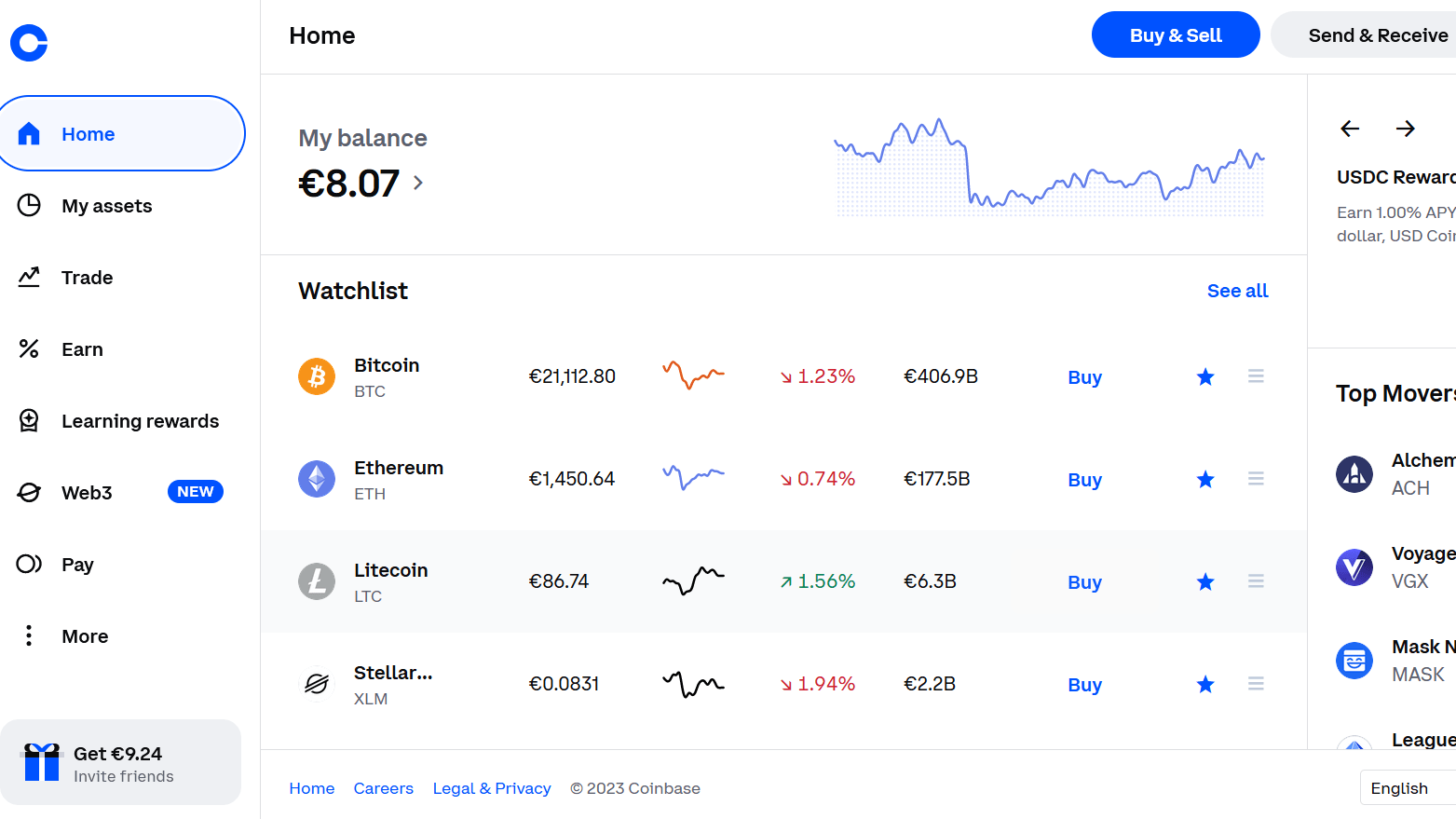 Coinbase is designed to be easy to use for both experienced and novice traders. The platform features a simple user interface that makes it straightforward for anyone to access the cryptocurrency markets. Additionally, Coinbase provides helpful tutorials for trading, managing wallets, and creating new accounts. As such, those just beginning their journey into the world of digital currencies can get up to speed quickly without any complications. Coinbase provides the perfect platform for anyone looking to enter the crypto space and take full advantage of its potential. Overall, Coinbase stands out among other cryptocurrency exchanges as a reliable source for buying, selling, and trading digital assets. With robust security measures, low fees, compliance with regulations, and an intuitive user interface, Coinbase provides an unparalleled level of convenience and reliability for its customers. Whether someone is looking to invest in cryptocurrency as a long-term investment or simply wants to make a quick purchase of Bitcoin, Coinbase is a perfect choice. With its comprehensive services and wide range of security features, it's no wonder why so many people turn to Coinbase as their go-to platform for digital asset transactions.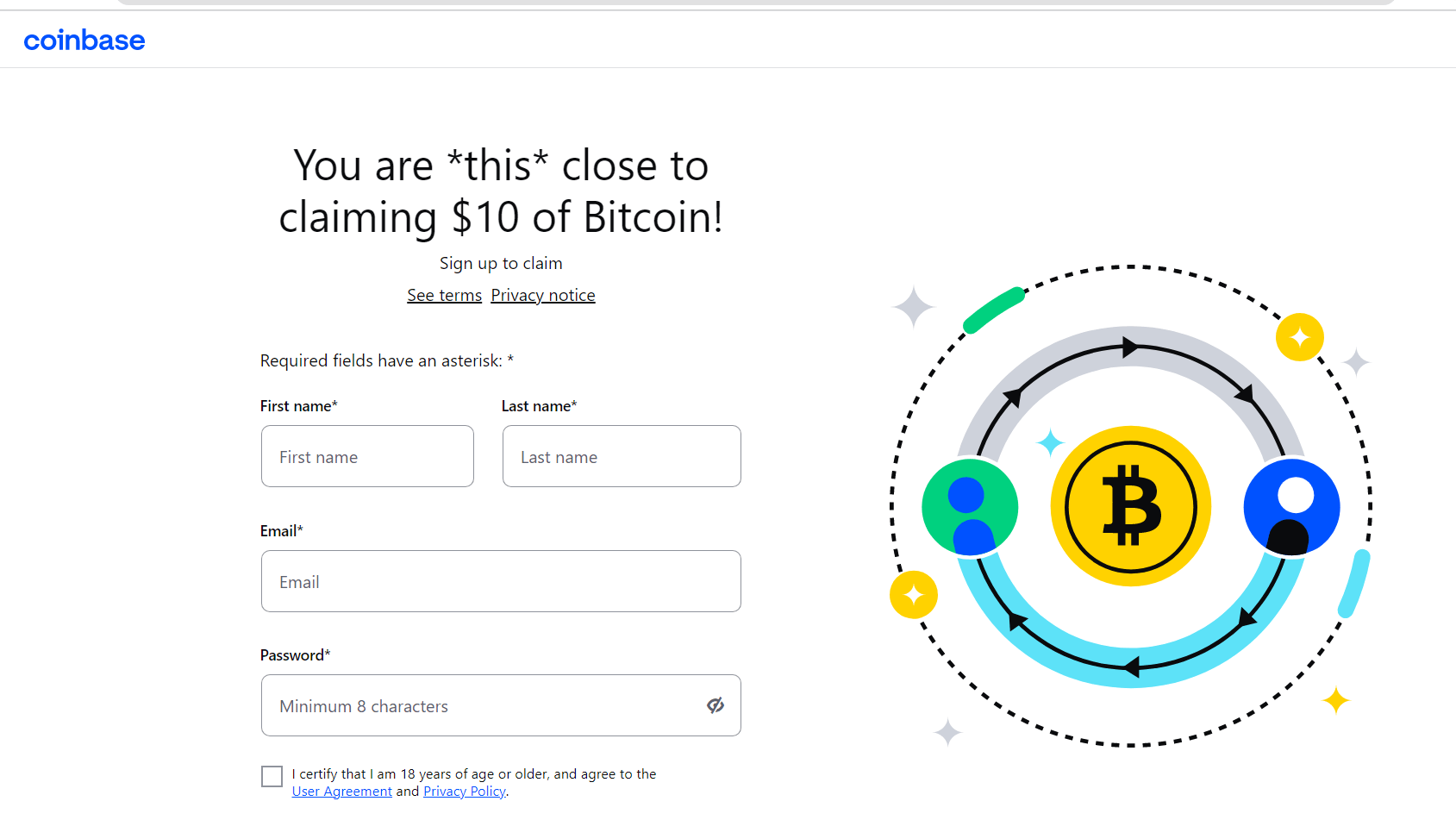 Creating a Coinbase account is an easy process with just six simple steps. Once you go to the Coinbase website and click on the Sign-Up button, you will be asked to enter your email address and create a new password. To verify your account, a confirmation link will be sent to the email address you provided. After that, Coinbase will ask you to provide personal information such as your name, address, and date of birth. Payment methods such as bank accounts or credit/debit cards must also be added for Coinbase to accept transactions.
Verify your identity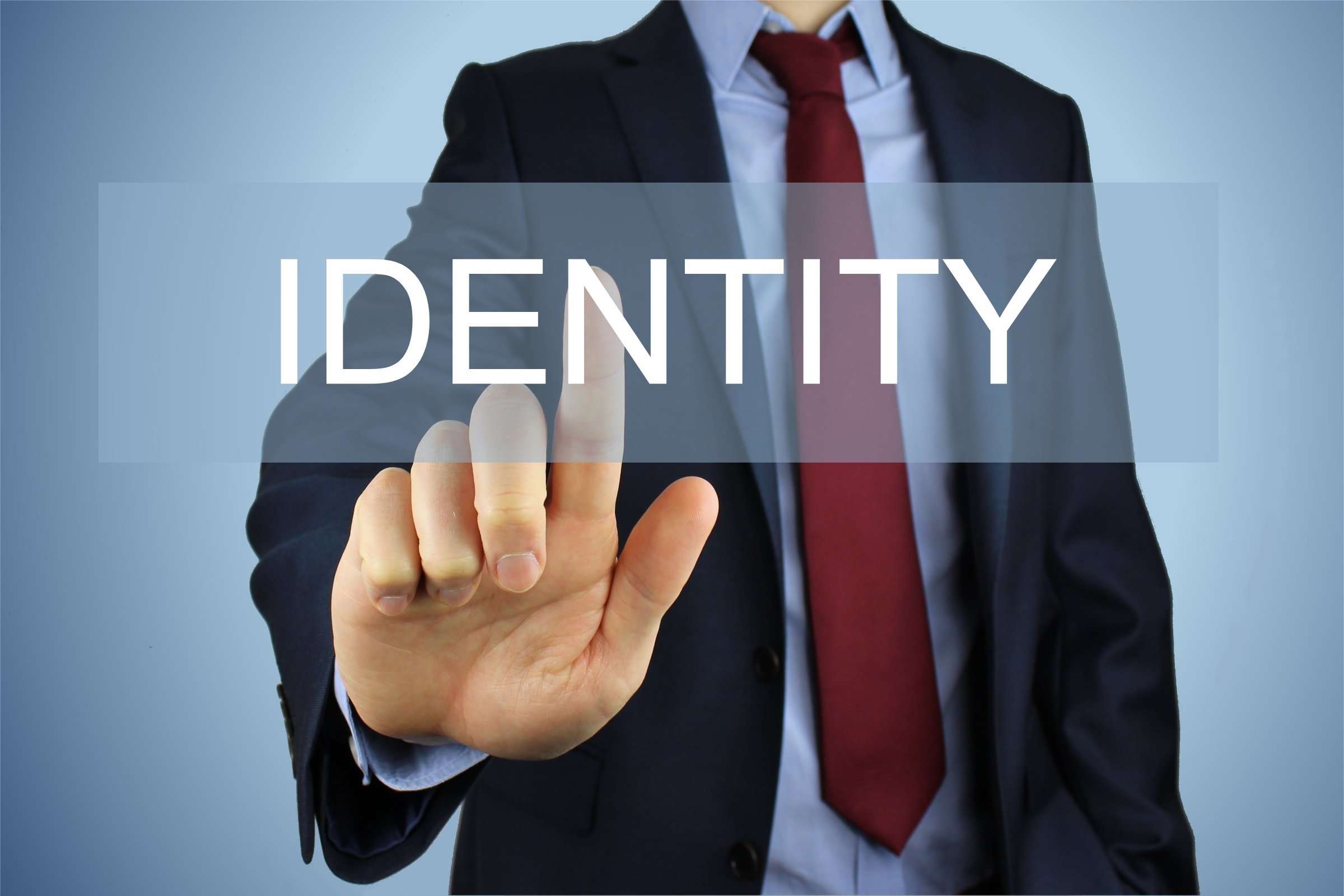 Verifying your identity on Coinbase is a necessary step to ensure account safety and security. To do so, you can use a variety of government-issued IDs such as a passport, driver's license, or national ID card. In addition to uploading your ID, Coinbase may require additional steps in the verification process such as confirming your address or taking a picture of yourself with your ID. Completing the process requires a few simple steps log in to Coinbase, choose the type of government-issued ID that you want to use for verification, upload a clear image of your ID, and follow any further instructions given by the platform. With identity verification, you can feel confident that your account is secure.
Add payment method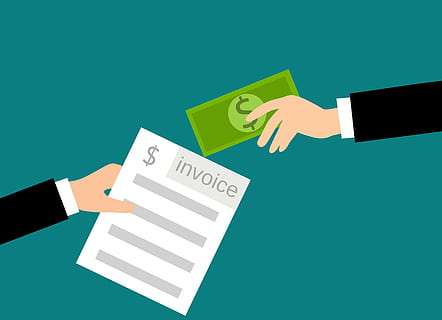 Accessing Coinbase is simple and secure. All it takes to get started is a few clicks to log in, followed by navigating to the "Payment Methods" section. Here users can select the payment method they want to add – whether it be a bank account or credit/debit card and follow the on, screen instructions to link the payment method. Depending on the type of payment method chosen, users may also have to verify their information. This can include verifying two small deposits made into their bank account or simply entering billing information for their credit/debit card. Once a payment method has been added and verified, users can now use it for buying, selling, or depositing funds on Coinbase. To make sure that users enjoy an uninterrupted experience, they must keep all their information up-to-date and secure. Adding a payment method typically does not come with any extra fees from Coinbase; however, some financial institutions may charge separate fees. When it comes to managing and transferring funds through Coinbase, making sure you understand the terms and fees associated with your payment method should always be a priority. While choosing the right payment method for the job is important, it's even more paramount that you understand what fees will come along with them. Fortunately, Coinbase makes it easy for users to review this information ahead of time right on their website. Furthermore, you can get further information on costs by simply contacting your financial institution directly, with no strings attached. Taking a few minutes to review this essential information can save you time and money in the long run.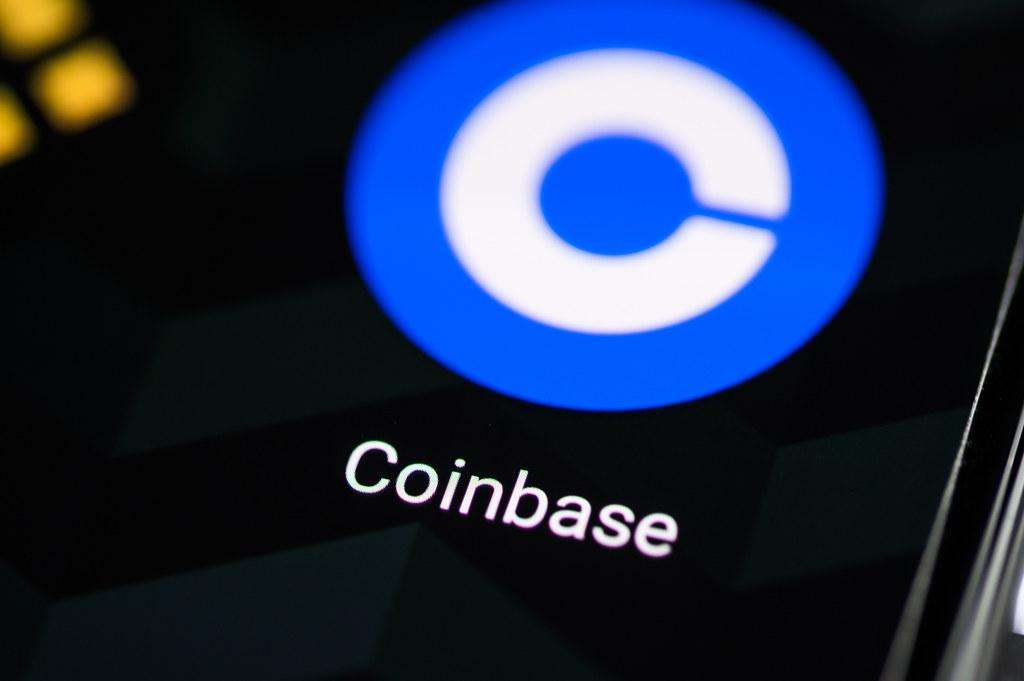 Logging into your Coinbase account is the first step to buying or depositing cryptocurrency. Navigate to the "Buy/Sell" section, and choose from popular cryptocurrencies like Bitcoin, Ethereum, Litecoin, and more. Select an amount you want to buy or deposit and pay for it via a bank account or other payment methods such as credit/debit cards. Review the details of your transaction such as amount, fee, and total cost before confirming. Completing a transaction is as easy as following the instructions on the screen. Upon completion, the cryptocurrency will be credited to your Coinbase wallet for safe storage or you can also withdraw it to an external wallet. However it's important to take into account the fees which vary depending on market conditions, they can be found on their website at any time, before making a transaction.
Coinbase and Coinbase Pro are two of the leading digital currency trading platforms available on the market today, both offered by Coinbase, Inc. Coinbase is ideal for newcomers to the cryptocurrency sector, as it provides an easy way to purchase digital coins. Coinbase Pro, on the other hand, is a more advanced crypto exchange targeted at experienced traders who prefer more control over their trading activities. The user interface of Coinbase Pro is much more comprehensive, boasting several features not found in its lesser brother such as heightened charting tools and full order book functionality. It also offers lower fees due to a higher trade volume; however, investors should carefully consider which platform is most suitable for their individual needs before splashing out any money.
Let's break it down, shall we?
User experience
Coinbase aims to make cryptocurrency accessible to everyone and provide a user-friendly platform for casual and beginner investors. With Coinbase, even those new to the crypto markets can buy, sell, and store a variety of cryptocurrencies with ease. In contrast, Coinbase Pro is geared towards experienced traders who seek advanced trading experience. It offers an intuitive interface with advanced order types and detailed charts for optimizing trades for maximum returns. Both services offer reliable security measures to keep users' funds safe but cater to different individuals depending on their level of investment expertise.
Trading fees
When it comes to fees, Coinbase offers a higher fee for each transaction compared to its sister platform Coinbase Pro. On Coinbase, fees can range from 1.49% up to 4%, increasing depending on the trader's payment method and region. Meanwhile, Coinbase Pro offers much lower fees for transactions: between 0.5% for takers and 0% for makers. This differentiator may be a deciding factor for buyers and sellers looking to maximize their profits from crypto trading.
Trading tools
For investors looking to take their trading up a notch, Coinbase Pro is the perfect platform. It offers an extensive range of comprehensive tools and features that make tracking the market and setting up orders simpler than ever. For more experienced traders, the detailed charting capabilities and full order books will yield considerable advantages in the competitive crypto arena. On the other hand, Coinbase provides a more basic set of tools and features, ideal for those just starting in trading or simply wanting an easy way to buy and sell popular cryptocurrencies. Therefore, whether you're a beginner or a pro, Coinbase has something to offer every type of investor.
Cryptocurrency offerings
Cryptocurrencies can be bewildering, but at least you have options when it comes to buying them. Coinbase and Coinbase Pro both offer a selection of popular crypto assets for those just getting started, such as Bitcoin, Ethereum, and Litecoin. If you need variation or more trading options beyond the basic currencies found on Coinbase, however, then Coinbase Pro offers more in-depth trading capabilities with a broader range of cryptocurrencies available. The extra flexibility allows investors to explore different strategies and select from a wide variety of coins to diversify their portfolios or trade on different pairs. Regardless of which platform you choose to use, crypto investments provide exciting opportunities that wouldn't be possible without these offerings.
Verification requirements
With cryptocurrency becoming increasingly popular, safety measures must be taken to ensure the best possible user experience. Coinbase Pro is the perfect example of this, as it requires a complex verification process to use its services. This includes providing a copy of a government-issued ID and proof of residence. While this may seem like too much effort for some users, it is worth mentioning that Coinbase itself does not require such extensive verification for customers to access their services. The extra security measures required by Coinbase Pro allow users to make secure trades with confidence, which in turn makes it one of the most trusted crypto trading platforms out there.
Automate trade
What sets Coinbase Pro apart from its regular counterpart is the ability to connect trading bots. This allows users to automate their trading, making complicated calculations quickly with orders being placed within seconds. With this feature, sophisticated investors with higher trading volumes get access to advanced tools and analyses that are unavailable anywhere else. The bots also allow for quicker execution of trades with real-time data providing the accuracy necessary for quality investment strategies. Though connecting trading bots is unavailable on Coinbase, it is integrated within Coinbase Pro to make your trading experience easier than ever before.
If you want to know more about trading bots click here
Security
The last point is all about security and what the platforms offer. We talked a little bit about it above and now it's time to see the differences in detail.
There are no differences in this part!
Coinbase guarantees its clients peace of mind with its robust security protocol. Keeping customer funds in secure cold storage ensures that their assets are safe from any malicious external threats. Coinbase also takes physical and digital backups as part of its security measures. Cryptocurrency stored on Coinbase is fully insured, so customers have full assurance that their funds will be protected in the case of any unforeseen event or cyber attack. With these features, Coinbase ensures that customers can securely store and trade cryptocurrencies without having to worry about their funds being vulnerable.
Two-factor authentication
Encrypted data transmission
Cold storage and crypto vaults
FDIC insurance up to $250,000
With today's ever-changing landscape of data breaches and cyber threats, two-factor authentication (2FA) provides an extra layer of security to ensure that no one can access your account without your authorization. To ensure safe and secure transactions, a reputable crypto exchange like Coinbase offers multiple payment options such as credit/debit cards, bank wires, etc., encrypted data transmission with SSL encryption for its website, and AES-256 encryption for the storing of wallets and private keys, cold storage and crypto vaults to keep customer funds offsite, FDIC insurance up to $250,000 US dollar balances in Coinbase's custodial bank accounts, and address whitelisting which only allows withdrawals to addresses specified in your address book. All these measures provide users peace of mind knowing their crypto activities are securely protected.
What platform is the best to choose?
For deciding between Coinbase and Coinbase Pro, the biggest deciding factor is probably how often you plan to trade. If you are an extremely active trader looking to make a lot of trades each day, then Coinbase Pro is your best choice – it offers features, like limit orders and stop loss features, that the regular Coinbase version does not have. On the other hand, if you just need a place to keep your stash of cryptocurrency safe and sound, or your trading needs are more sporadic, then the regular Coinbase version may be enough for you. Either way, Pro has a definite edge over its standard processor when it comes to options. The last point is both of them don't have any monthly fees to pay so, now is the right time to say: feel free to choose the platform that suits you better!
Coinbase market Integrity policy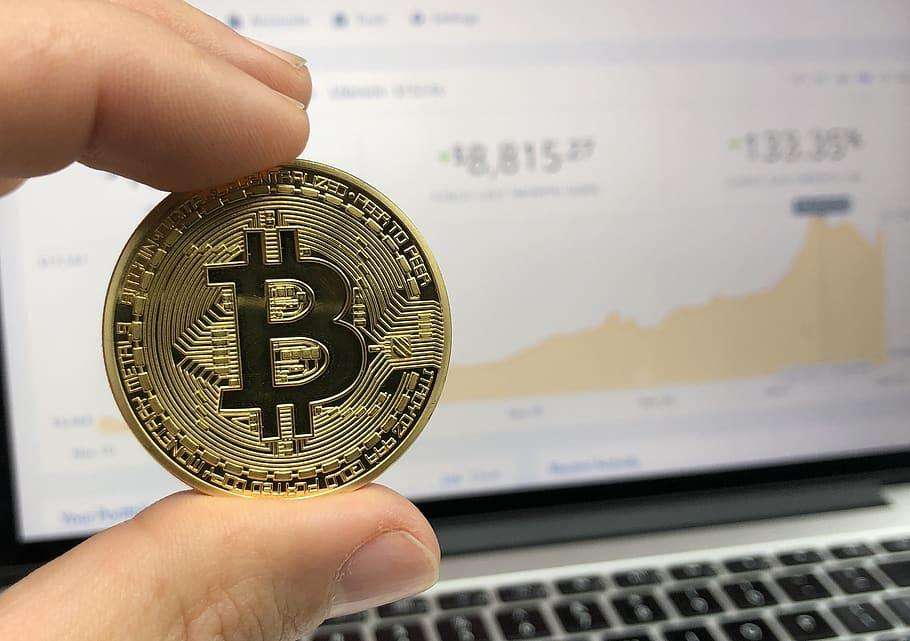 Coinbase's Market Integrity Policy helps to ensure a fair and reliable trading experience for all investors. This policy covers a wide range of topics, from market manipulation and disruptive behavior to prohibited activities. It functions as a safeguard, protecting the interests of those participating in the market and maintaining its overall integrity. Each policy is rigorously enforced by Coinbase to put all users on an equal footing—whether they be professional traders or everyday investors. By keeping Coinbase's marketplace honest and secure, everyone can trust that their investments are protected against potential risks or unrest.
Market manipulation
Market manipulation is an unethical practice that can have serious consequences for stakeholders in a market, as well as any investors involved. Investors who rely on unbiased and fair market conditions are especially vulnerable to this type of activity. Coinbase takes great measures to ensure its customers and users remain safe and has implemented several restrictions that prevent market manipulation from occurring on its platform. By strictly prohibiting these types of behaviors, Coinbase works hard to maintain the integrity of its markets and give users peace of mind while they invest with confidence.
Disruptive behavior
Disruptive behavior in the crypto markets is a major issue that, if left unchecked, could lead to significant disruption and instability. Coinbase has taken measures to protect consumers from such activities by prohibiting them from their platform. These behaviors can span from purposefully driving up the price of an asset to overloading the platform's infrastructure or manipulating trades. Due to the often anonymous nature of trading cryptocurrencies, it is increasingly important for users and exchanges like Coinbase to remain vigilant about protecting customers from these practices. By instituting measures that protect users and limit disruptive behavior, Coinbase demonstrates its commitment to providing its customers with a safe and secure place to trade digital assets.
Prohibited activities
Insider trading, wash trading, front-running, and other prohibited activities are illegal on Coinbase. These activities can significantly damage trust in the market and dissuade traders from investing their money. It's for this reason that Coinbase is committed to preventing these activities from taking place on its platform. Strict action will be taken to make sure that the honesty, integrity, and security of the platform are maintained, protecting both traders and investors from any harm or disruption.
Place a buy or sell order on Coinbase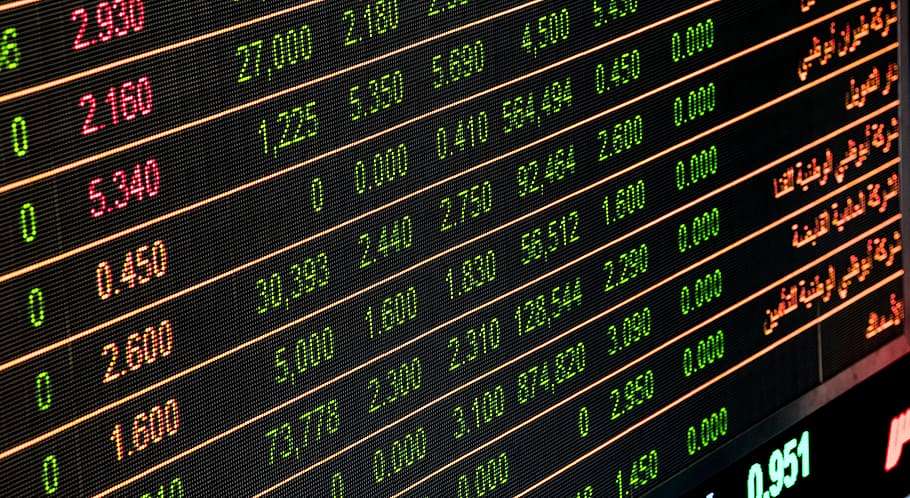 When it comes to buying or selling cryptocurrencies, the Coinbase platform is one of the most reliable and user-friendly options available. Placing an order on Coinbase is a straightforward process – simply log in to your account, select the trading page for your chosen cryptocurrency, decide whether you want to buy or sell, enter the amount you wish to trade, review the details including price and fees, then press the 'Place order' button. Your order will be executed as soon as possible when market conditions are favorable. By following these steps, you can confidently make trades with ease on Coinbase.
Monitor your portfolio and account activity
With Coinbase, users benefit from a comprehensive suite of tools and resources that allow them to get the most out of their investments. The app lets you view your open orders and monitor price movements in real-time, allowing you to potentially make quick decisions based on changing market conditions. Additionally, you can use Coinbase's trading performance analysis feature for an in-depth look at how you have been performing overall. On top of all this, you can set up tailored alerts so that when prices reach specific thresholds, you are promptly notified. And lastly, Coinbase provides daily market updates giving investors all the information they need to stay on top of the latest developments in the space. With all these features combined, it's easy to see why many people choose Coinbase as their go-to investment platform.
Safely store your cryptocurrency in a wallet
When it comes to storing your cryptocurrency, Coinbase offers one of the simplest and most secure ways to do so. They offer two types of wallets – a hot wallet used for trading and an ultra-secure cold storage option ideal for long-term storage. By storing your cryptocurrency in the wallet provided by Coinbase, you can be sure that your funds are kept safe and secure. The wallet provides additional features such as two-factor authentication, multi-signature authorization, and insured deposits that further protect your funds.
So, that's all for now folks!
I hope I made Coinbase very clear and now you are ready to press the sign-up button for the platform that suits you better. As always feel free to share this article, give a like, and subscribe to our free weekly newsletter to stay updated with all the best and relevant news out there.
Have a great day and see you in the next article!
This post contains affiliate links that will help me create new content without additional cost to you
I'm not a financial advisor
Disclaimer. Cryptonewsmart does not endorse any content or product on this page. While we aim at providing you with all the important information that we could obtain, readers should do their own research before taking any actions related to the company and carry full responsibility for their decisions, nor this article can be considered investment advice.
Sign up now: Get Smarter about Cryptocurrency with our weekly Free newsletter
Do you have any questions?  Reach out to us on any other social media, we will do our best to respond After you are Following Us  🙂
Instagram ——Twitter——-Facebook—–Tiktok
---
 Here we will Share another post you might like