We are going to Review 6 meme coins that reach 100x within a week and the risks involved if you decide to invest. If you enjoy this highlight, please kindly subscribe and help share this article so we can share more of this valuable content. Thank you.
We are going to start with the first Meme coin discussion and the latest one.
Pepe meme coin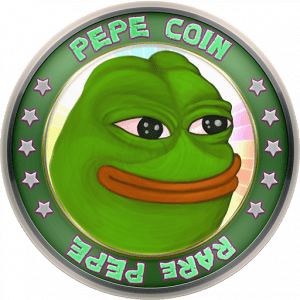 The fast rise of Pepe Coin, a meme coin, was introduced to me a week ago. That's now worth more than one billion dollars, making gigantic fortunes for those undeterred by warnings. This is a fad that will end badly. A perfect example of a pseudonymous trader named Dimethyltryptamine Eth spent 263 dollars just three weeks ago to buy trillions of Pep tokens. That has turned into 3.8 million dollars in profits from tokens they've already sold, and their remaining holdings are worth about nine million dollars. According to data from blockchain research firm Arkham Intelligence, that's an almost 5 million percent profit, but let's quickly look at Pepe. The coin is about three weeks old, and it has about a hundred thousand holders. In the last two days, it's grown by about 30. Remember, this excludes exchange account holders. It's been a phenomenon that has been unbelievable. The fun fact about Pepe is that it could be considered a copyright infringement. Matt Feree owns the copyright. If a token issue was identified, things could get pretty spicy pretty quickly.
In the past, we saw the money flowing from the board apes, the people who were previously buying NFTs, basically selling the NFTs below floor price so that they could buy their money into paper. It looks like these are the old NFT DJs. Now going, " We've gotten, we don't want NFTs anymore. We actually just want meme coins. Not everyone's happy, though.
He says two things seem to be true right now across different markets: regional banks blowing up doesn't exactly seem to have any major impact economically. So far, there has been no crying out in the streets, and Pepe is not bringing any new retail into crypto.
Do you guys think that Pepe is bringing new retail into crypto?

This is just my opinion, but everyone pushing this Pepe coin and all the talk about it is not helping the adoption case for Bitcoin. It's just proving that the crypto space is mostly happy for all those that made money, but probably at the expense of adoption, which stinks.
Mong meme coin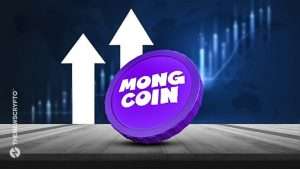 The MONG coin was introduced by MongCoin, a brand-new meme cryptocurrency project, on April 23, 2023. This meme currency, however, is related to an existing NFT collection called MONGS NFT, in contrast to certain other meme currencies. The latter was made in January 2022 and consists of 6,943 NFTs, each of which features a distinct mongoose. Awards in the form of the MONG coin will be given to holders of certain NFTs. The official MongCoin website is a standard meme coin page. It makes note of the fact that "Mongs" (referring to NFTs from the MONGS NFT collection) have endured a bear market and cherish goodwill, camaraderie, and degenerate meme culture. On that topic, the creators of this brand-new meme coin extend an invitation to anyone who shares their ideals to purchase some MONG tokens.
There's no whitepaper or detailed info on the MongCoin page; however, the site does provide what they call a "Mongress" agenda. The latter includes the first and the second term:
First term:
Launch
CoinGecko and CMC (CoinMarketCap) listings
Initial NFT holder claim
Get the MONG coin trending on Twitter
Call groups and AMAs
Token-gated alpha group
Community partnerships
10k+ holders
Second term:
CEX listings
Brad Sherman interview
MONG merch
Purple Mong juice
Top-tier exchange listings
The MONG coin to become the number one degen coin
100k+ holders
Would you buy it with an 87.7 million dollar market cap, knowing that there are nine thousand holders? Me personally? No, I'm a Degen, and I like to buy things under, like, $100,000 or under $1 million. You know.
Wojak meme coin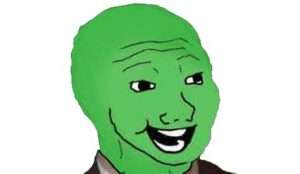 innovative token coin token Wojak has already increased by an incredible 800% in the past week alone, giving the world of alternative coins fresh life. Utilizing a decentralized network, Wojak hopes to connect investors all over the world by leveraging the popularity of meme coins. And even though many investors believed those days were past, its successes have already demonstrated that there is still money to be earned in the world of meme coins. They're not, and Wojak ranks right up there with TOADS as one of the finest candidates to help pave the way for the subsequent wave of meme currency success tales.
What do you think? Well, Wojak's got some legs too.
Wall Street Bets meme coin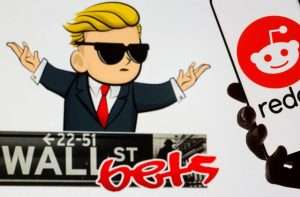 There was a lot of controversy. There was a rag around Wall Street Bets. One of them got dragged. That means she was one of the very first people to find Wall Street Baby. They came before Wall Street bets. What happened was that Wall Street Baby came up with this beautiful narrative about bringing the Wall Street Bets community into crypto, bringing that narrative to life, and also adding a charity factor to it. We actually airdropped one of the guys that launched the WSB coin mod. We airdropped in a couple of ETH's worth of supply, and he dumped it on us, but that's neither here nor there. They launched the WSB coin. Despite us, they gave themselves 5% supply, and these guys dumped it on their phones and on the buyer's heads, and eventually, the guy returned the money, but yeah, WSB Baby was the real one.
Floki Inu meme coin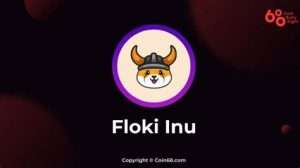 A meme-based cryptocurrency that was originally named after Elon Musk's cherished Shiba Inu puppy has seen tremendous growth. It's not simply a joke, though, as the project's three pillars of utility, charitability, and meme status help it stand out from the sea of meme-coins that have flooded the market. The cryptocurrency Floki began as a meme coin based on Elon Musk's dog but has now developed into a fully realized web3 project encompassing decentralized finance, NFTs, and the Metaverse. The team behind the Floki project transformed a once-useless meme-coin into what is now known as "The People's Crypto" The project's token, FLOKI, is an ERC-20 and BEP-20 compliant multi-chain token that can be used on the Ethereum and Binance Smart Chain (BSC) blockchains. FLOKI holders can store and conduct transactions with their tokens on either blockchain thanks to the ease with which FLOKI tokens can be bridged between the two networks. Notably, FLOKI imposes a 3% encoded tax on the purchase and sale of the token but not on transfers between the two chains. This fee is intended to fund the Floki Inu Treasury, which the project states would be used to advance ecosystem development and boost Floki adoption. The team will lower the tax after the treasury has amassed sufficient funds, according to the white paper. There is no clear deadline or indication of when this will occur or how much it will be reduced, though.
Pros and Cons
Of course, there are two sides to every coin's story, and, like all crypto projects, Floki comes with its list of pros and cons.
Advantages:
Floki is a multi-chain token, allowing it to be used on the Ethereum and Binance Smart Chain (BSC) platforms.
The Floki ecosystem has an array of existing and upcoming products which could potentially add value to the token.
The project has partnered with other reputable projects in the industry.
The project claims to be supporting charitable initiatives.
Disadvantages:
Floki was created as a meme coin and could still fluctuate in line with the opinions of influential people, such as Elon Musk.
The circulating supply of Floki tokens is exceptionally high, keeping the price per token extremely low.
Buying and selling FLOKI has a mandatory 3% tax.
Outside of the Floki ecosystem, the token has few uses and has yet to be adopted by many DeFi platforms.
The Floki team is anonymous, which raises the question of who is held responsible if something goes wrong with the project.
SpongeBob token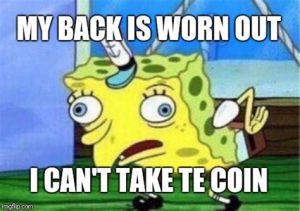 In the last 24 hours, the new meme coin SpongeBob Token ($SPONGE) has erupted into the world and is now worth more than 1,500% more than when it first launched. In the wake of Wojak and Pepe Coin, $SPONGE appears to be the newest meme coin to go popular, and eager investors have been flocking to buy it. With many market pundits guessing as to whether the token may outperform the price increase of its incredibly successful counterparts, the momentum for $SPONGE shows no signs of slowing. The explosion of $SPONGE on the Scene; $17m Market Cap. The $SPONGE token has only been moving up since its May 4 introduction. SpongeBob Token currently has a market worth of over $17 million, which is remarkable for a token that was just introduced a day ago, according to on-chain analytics platform DEXTools. Additionally, $SPONGE has attracted more than 1,100 investors, demonstrating the project's enormous buzz. As much as $98,000 was put into the intriguing new cryptocurrency by one whale. Given that the SpongeBob token wasn't "pre-hyped" prior to making its Uniswap debut, these statistics are even more amazing. Instead, the token was covertly listed without any fanfare. However, $SPONGE couldn't stay under the radar for long as investors started buying, driving the price up. Since the token's introduction, there has been an ongoing buying trend; the price is currently circling around the $0.00044 mark. It's interesting to note that "whales" have clamored to purchase $SPONGE as well as retail investors. Seven buy orders with a combined value of over $70,000 have been placed in the last six hours. One high-net-worth investor bought $SPONGE for $189,000, demonstrating the confidence the market's heavy hitters have in the token.
What Does the Future Hold for SPONGE and the majority of meme coins?
Since a few hours ago, the SpongeBob Token Telegram community has exploded as traders and investors joined to learn more about the project's goals.
Currently, $SPONGE has no predefined uses; it was only created as a tribute to the iconic SpongeBob SquarePants character.
This design is similar to that of Pepe Coin and Wojak, which have no inherent utility yet still generated quadruple-digit profits for early investors despite their lack of utility. That does not imply, though, that SPONGE will never be put to use. In reality, popular meme coins like DOGE and SHIB didn't really start to become useful until after they became successful, which then drove up prices even more. The community behind SPONGE will therefore be hopeful that the token maintains its current course and that compelling use cases are developed to drive long-term demand. Given SpongeBob Token's expansion, there may soon be room for more DEX and CEX listings. Only Uniswap currently offers SPONGE, but as more investors request access to the token, this is expected to change. In the end, SPONGE and other new meme coins and its investment community could have an incredibly bright future, which suggests that this could be one of the greatest meme currency debuts of the year but still, I will be cautious with meme coins like gambling.
We hope you enjoy our article. Please share   Thank you…
This post contains affiliate links that will help me create new content without additional cost to you
I'm not a financial advisor
Disclaimer. Cryptonewsmart does not endorse any content or product on this page. While we aim at providing you with all the important information that we could obtain, readers should do their own research before taking any actions related to the company and carry full responsibility for their decisions, nor this article can be considered investment advice.
Sign up now: Get Smarter about Cryptocurrency with our weekly Free newsletter
Do you have any questions?  Reach out to us on any other social media, we will do our best to respond After you are Following Us  🙂
Instagram ——Twitter——-Facebook—–Tiktok