Test Your Knowledge for Cardano
Get ready to test your knowledge of Cardano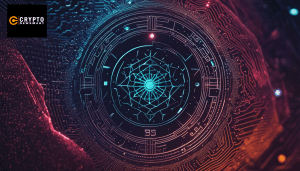 If you are an ADA holder, then you know the importance of selecting the right wallet to store your coins securely. Our comprehensive review and comparison of Cardano wallets will help you make an informed decision. We will cover everything from the basics of Cardano and ADA to exploring different wallet functions and comparing available options.
With the increasing popularity of Cardano and the availability of various wallet options, it can be overwhelming to decide which wallet to choose. In this article, we will give you everything you need to know.
From user interface to security features, we will explore the features of different wallets and help you determine which one is best suited for your needs.
Choosing the right Cardano wallet is crucial for secure storage and management of ADA.
Our comprehensive review and comparison will help you make an informed decision.
We will cover everything from the basics of Cardano and ADA to exploring different wallet functions and comparing available options.
Factors such as user interface, security features, and compatibility with your preferred devices should be considered when choosing a Cardano wallet.
Based on our analysis, you can choose the best ADA wallet that suits your specific requirements.
Understanding Cardano and ADA
Before we dive into the world of Cardano wallets, it's important to understand the basics of this innovative blockchain technology and its native cryptocurrency, ADA.
What is Cardano?
Cardano is an open-source, decentralized blockchain platform that aims to provide a secure and transparent environment for building decentralized applications. It was founded in 2015 by Charles Hoskinson, one of the co-founders of Ethereum, and is built on a proof-of-stake consensus protocol.
Cardano has three main layers: the settlement layer, the computation layer, and the control layer. The settlement layer is responsible for processing transactions, while the computation layer is where smart contracts are executed. The control layer is where Cardano's governance system operates, making it a unique and scalable blockchain platform.
What is ADA?
ADA is the native cryptocurrency of the Cardano platform. It was named after Ada Lovelace, a mathematician and writer known for her work on Charles Babbage's early mechanical general-purpose computer, the Analytical Engine. ADA is a decentralized digital currency that can be used for peer-to-peer transactions, just like Bitcoin and other cryptocurrencies.
However, ADA has some advantages over other cryptocurrencies. It is scalable, fast, and energy-efficient, making it more environmentally friendly than other cryptocurrencies that require massive amounts of energy to mine.
The Significance of Cardano in Decentralization
Cardano's revolutionary blockchain technology is poised to disrupt traditional centralized systems by enabling decentralized applications and providing a secure and transparent environment for users.
Decentralization is the key feature of Cardano's blockchain technology. In contrast to centralized systems, where power is concentrated in the hands of a few actors, decentralization distributes power amongst all users of the network. This makes the network more secure, transparent, and resistant to censorship and attacks.
Cardano's unique governance model, designed to benefit all stakeholders, is another factor that sets it apart from other blockchain platforms.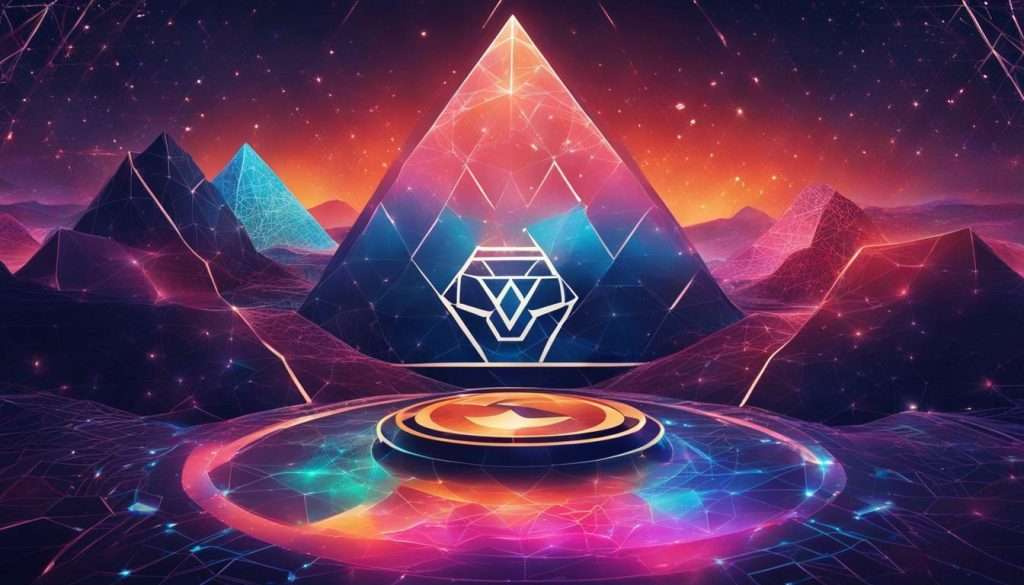 Cardano and ADA are leading the charge in the world of blockchain technology and cryptocurrency. Their innovative features, decentralized model, and focus on sustainability are paving the way for a more secure and transparent digital future.
Exploring Cardano Wallet Functions
Cardano wallets offer a range of functions that allow users to easily manage and store their ADA. One of the primary functions of Cardano wallets is to store ADA securely. Additionally, Cardano wallets provide an easy-to-use interface to send and receive transactions, view wallet balances and manage multiple wallets.
One popular Cardano wallet is Daedalus, the official wallet developed by IOHK. Daedalus offers a range of functions, which include:
Storing ADA securely in an encrypted wallet.
Sending and receiving ADA transactions quickly and easily.
Viewing transaction history and balances for all wallets.
Managing multiple wallets with different names and passwords.
Another example of a Cardano wallet is Yoroi, a lightweight wallet that can be installed as a browser extension. With Yoroi, users can access their ADA from any device with a web browser installed. Yoroi provides the following functions:
Easy installation as a browser extension.
Secure storage of ADA with a seed phrase.
Fast and efficient transactions.
Support for multiple languages.
In addition to these wallets, there are several other Cardano wallets available in the market that offer different functions to meet various user requirements.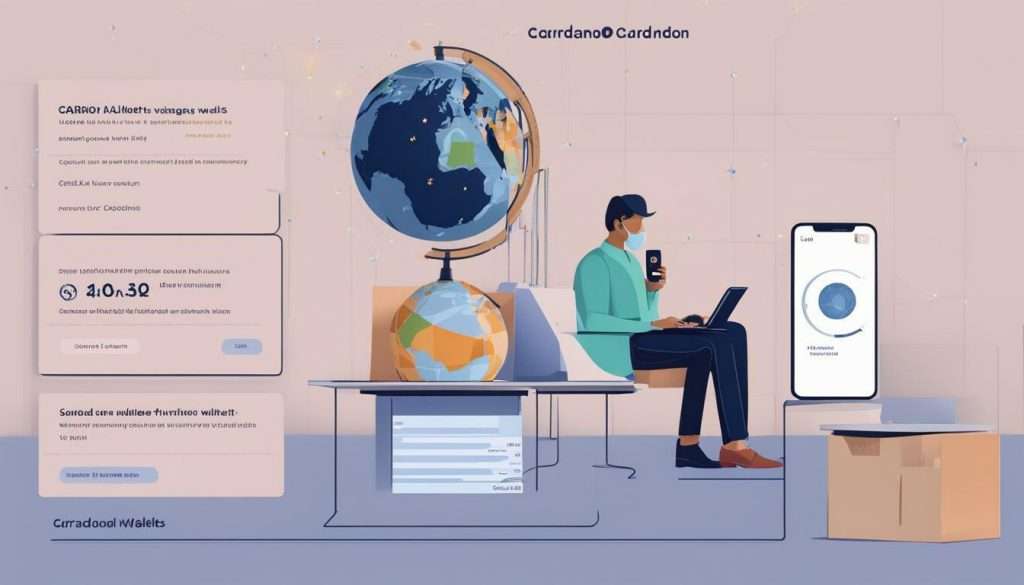 As seen in the image above, Cardano wallets can perform various functions, such as storing and transferring ADA, managing multiple wallets, and viewing transaction history. These functions make it easy for users to manage their ADA and stay up to date with their account balance.
Overall, Cardano wallets offer a range of functions to meet the needs of different users. Whether you are a beginner or an expert, there is a Cardano wallet that will suit your needs. By exploring the functions of different wallets and comparing them, you can find the wallet that is best suited for your specific requirements.
Security Features of Cardano Wallets
When it comes to Cardano wallets, security is a top priority. With millions of dollars worth of ADA being stored and exchanged on these platforms, it's crucial to ensure that your wallet is secure and protected from potential hackers or breaches.
One of the key security features offered by Cardano wallets is encryption. This technology ensures that your private keys, which are used to access your funds, are stored securely and cannot be accessed by unauthorized parties. Additionally, many wallets offer the option of two-factor authentication, which requires you to enter a code sent to your phone or email in order to log in.
Cold storage is another important security measure offered by several Cardano wallets. Cold storage involves storing your private keys offline, away from any potential online threats. This can be accomplished through hardware wallets, which are USB-like devices that require physical access to use. While hardware wallets may be less convenient than online options, they offer a higher level of security.
Another security feature worth considering is multi-factor authentication, which involves using multiple methods of authentication to access your wallet. This may include a password, a PIN, and a fingerprint scan. Multi-factor authentication can help protect against unauthorized access and ensure that your funds are safe.
Finally, it's important to research the reputation and track record of any Cardano wallet before using it. Look for user reviews and feedback online, and verify that the wallet has not experienced any major security breaches or issues in the past.
| Security Features | Cardano Wallets |
| --- | --- |
| Encryption | Daedalus, Yoroi, Adalite |
| Cold Storage | Trezor, Ledger Nano S |
| Two-Factor Authentication | Atomic Wallet, Exodus |
| Multi-Factor Authentication | Guarda, Trust Wallet |
By choosing a reputable Cardano wallet and utilizing these security features, you can help ensure that your ADA is safe and secure.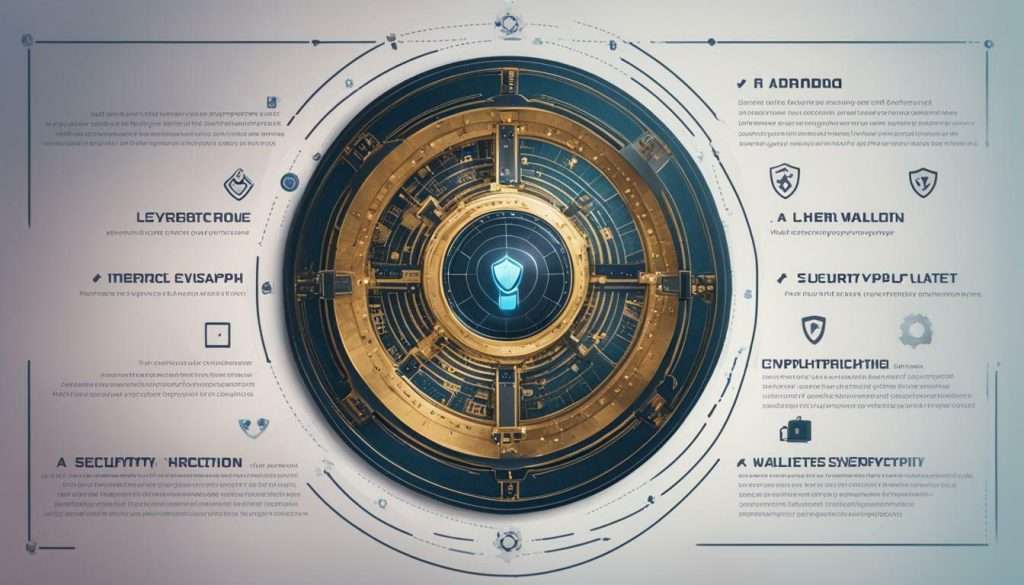 As the popularity of Cardano grows, the number of wallets available for ADA storage and management is also increasing. Each wallet has its unique features, and it can be challenging to choose the best one for your specific needs. In this section, we will compare different Cardano wallets based on their features and user reviews.
Daedalus
Daedalus is a full-node, desktop wallet developed specifically for Cardano. It offers a user-friendly interface and supports the storage of ADA. Daedalus also has a built-in exchange function, enabling users to buy and sell ADA directly. Some users criticize Daedalus for its long load times and high storage requirements, but its security features include two-factor authentication, and it supports both Windows and macOS.
Yoroi
Yoroi is a lightweight, browser extension wallet that supports ADA storage and management. Its user interface is simple and easy to use, making it suitable for beginners. Yoroi offers features like staking and delegation, making it an excellent choice for those interested in participating in the Cardano network's governance. Its security features include encryption and two-factor authentication. Yoroi is compatible with Chrome, Firefox, and Brave browsers.
Exodus
Exodus is a multi-currency desktop wallet that also supports ADA storage. Its user interface is visually appealing and easy to navigate. Exodus offers features like live charts, portfolio tracking, and built-in exchange functions. Its security features include encryption, and it supports both Windows and macOS.
Trezor
Trezor is a hardware wallet that supports ADA storage, making it one of the most secure options available. Its user interface is simple, and its security features include PIN protection and encryption. Trezor is compatible with Windows, macOS, and Linux, and it supports multiple cryptocurrencies.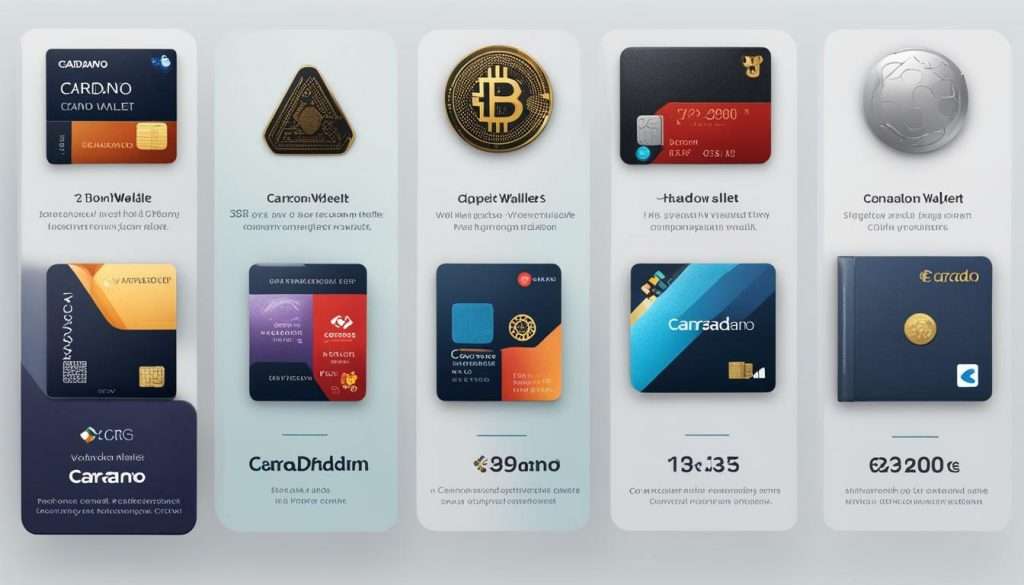 When choosing the best Cardano wallet, it's essential to consider factors such as ease of use, security features, and community reviews. Based on our comparison, each wallet has its unique features and can be suitable for different users. Daedalus is a good option for those interested in buying and selling ADA directly, Yoroi for beginners, Exodus for those interested in multi-currency support, and Trezor for the most secure storage of ADA.
Choosing the Best ADA Wallet for You
Now that we have reviewed and compared various Cardano wallets' functions and security features, it's time to choose the best ADA wallet for you. When selecting an ADA wallet, there are several factors to consider, such as ease of use, security, compatibility, and community reviews.
Ease of use: It's essential to choose an ADA wallet that is user-friendly, especially if you're new to the crypto ecosystem. Look for wallets with simple navigation and clear instructions.
Security: Security is a top priority when it comes to storing and managing ADA. Look for wallets with advanced encryption and two-factor authentication to ensure the safety of your funds. Cold storage options, such as offline hardware wallets, are also a reliable way to secure your ADA.
Compatibility: Ensure that your chosen ADA wallet is compatible with your preferred devices and operating systems. Some wallets may only support certain platforms, so it's essential to confirm compatibility before making a selection.
Community Reviews: Community reviews can provide valuable insights into the performance and reliability of ADA wallets. Check out forums and social media channels to see what other users are saying about the wallets you're considering.
| Wallet Name | Ease of Use | Security | Compatibility | Community Reviews |
| --- | --- | --- | --- | --- |
| Daedalus | Easy to Use | Top-notch Security Features | Compatible with Windows, macOS, and Linux | Positive Reviews |
| Yoroi | Simple, User-Friendly Interface | Advanced Encryption | Compatible with Desktop and Mobile Platforms | Positive Reviews |
| Atomic Wallet | Intuitive Interface | Two-Factor Authentication and Cold Storage Options | Compatible with Desktop and Mobile Platforms | Positive Reviews |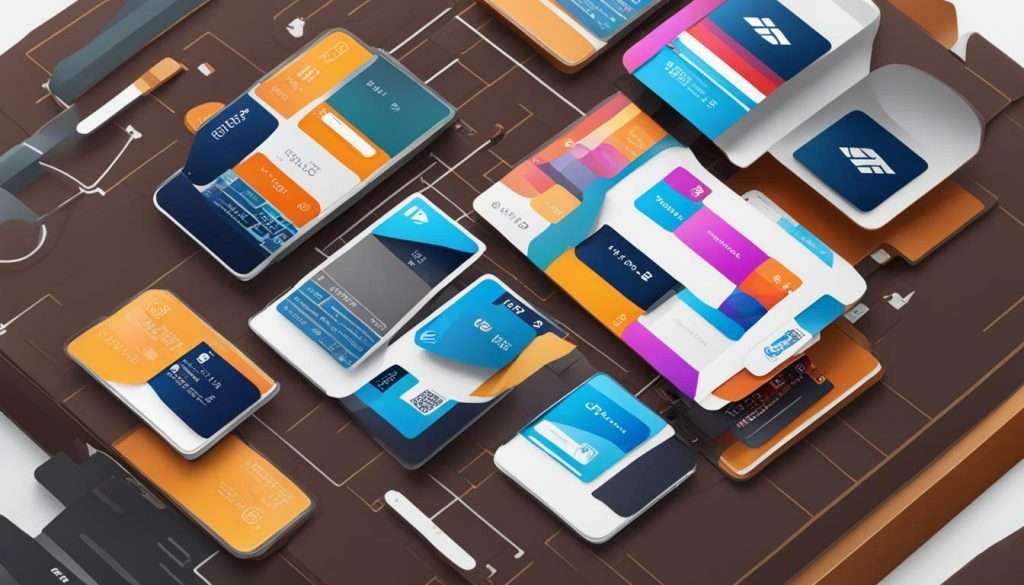 Based on the factors discussed above, our top three recommendations for ADA wallets are Daedalus, Yoroi, and Atomic Wallet. Each of these wallets offers a combination of user-friendly interfaces, advanced security features, and positive community reviews. It's essential to do your own research and select the best ADA wallet that meets your specific requirements.
Conclusion
Choosing the right ADA wallet is crucial, and we hope that this review and comparison guide has provided you with valuable insights to make an informed decision. Remember, when selecting a Cardano wallet, it is essential to prioritize security features such as encryption and 2FA, as well as user-friendliness to manage your ADA effectively.
Whether you are a seasoned cryptocurrency enthusiast or a beginner, Cardano's blockchain technology and the native ADA cryptocurrency present exciting possibilities. We encourage you to explore the Cardano ecosystem and its various applications, from smart contracts to decentralized finance.
Thank you for reading this guide, and we hope you found it helpful. Stay safe and happy managing your ADA with your chosen Cardano wallet!
FAQ
Can I use any Cardano wallet to store ADA?
While there are several Cardano wallets available, not all of them support ADA. It's important to choose a wallet that specifically mentions compatibility with ADA.
Are Cardano wallets secure?
Yes, Cardano wallets prioritize security by implementing features such as encryption, cold storage options, and two-factor authentication. However, it's still important to exercise caution and follow best practices to ensure the safety of your ADA.
Can I use multiple Cardano wallets simultaneously?
Yes, you can use multiple Cardano wallets to manage your ADA. It can be useful for segregating funds or accessing different wallet features. Just ensure that you securely store your wallet credentials for each wallet.
How do I send and receive ADA using a Cardano wallet?
To send ADA, you need the recipient's wallet address. Access the send function in your wallet, enter the recipient's address, specify the amount, and confirm the transaction. To receive ADA, provide your wallet's receive address to the sender, who can then send ADA to that address.
Can I access my Cardano wallet from multiple devices?
It depends on the specific wallet you choose. Some wallets offer cross-platform compatibility, allowing you to access your wallet from different devices. Ensure that your chosen wallet supports your preferred devices before setting it up.
Are there any fees associated with using Cardano wallets?
While Cardano wallets themselves may not charge fees, there might be network fees associated with certain transactions, such as sending ADA. These fees are typically minimal and go towards incentivizing validators on the Cardano network.
I'm not a financial advisor
Disclaimer. Cryptonewsmart does not endorse any content or product on this page. While we aim to provide you with all the important information that we can obtain, readers should do their own research before taking any actions related to the company and carry full responsibility for their decisions, nor this article can be considered investment advice.
Sign up now: Get Smarter about Cryptocurrency with our weekly Free newsletter
Do you have any questions?  Reach out to us on any other social media, we will do our best to respond After you follow us 🙂