Crypto mining is Officially Dying!! What do we mean by that? just read the article and you will find out why we think so.
The mining and NFT world will collapse soon!
Crypto mining is officially dying and NFT will follow quickly!
Yes, you read it well, so if you are a miner, an artist, or a crypto news reader this article is for you! Share it as much as possible, this is huge!
Now I tell you why crypto mining is officially dying. Ready to spread the news?

In less than one week Ethereum will remove mining from its network.

This is a big problem because a lot o cryptocurrencies rely on the Ethereum system.
The removal of mining from Ethereum will have a huge cascade effect because it will force other currencies to adapt. This means that miners won't be able to make money out of their efforts and the whole market will collapse.
Let's do a step back, shall we?
The Ethereum network has been a major success since it launched in 2015. Not only has it become the second-largest blockchain by market capitalization, but it has also spawned a thriving ecosystem of applications and services. This ecosystem would not be possible without the Ethereum mining industry, which has flourished in recent years. Today, the Ethereum mining industry is worth an estimated $19 billion, according to Messari, a crypto research group. This is a remarkable achievement, considering that Ethereum was only worth $1 billion at the beginning of 2017. The explosive growth of the Ethereum network has fueled demand for ETH miners, who play a vital role in keeping the network running smoothly. Interestingly, the Ethereum mining industry has followed a similar trajectory to the Ethereum network itself. Both have grown rapidly in recent years, and both show great promise for the future. But, with this change, what future will come for miners?
More importantly, will the collapse of Ethereum and other coins that rely on the Ethereum blockchain?
The biggest question right now you may have is what is changing on Ethereum?
Ethereum is moving from a proof-of-work consensus protocol to a proof-of-stake (PoS) protocol. Under the new system, miners will no longer be able to use their hardware and electricity to compete for rewards. Instead, they will have to stake their ETH to secure the network and receive rewards. This means that Ethereum miners will no longer be able to generate profits by mining, which could lead to the collapse of the industry. It also has implications for other coins that rely on Ethereum's technology such as ERC20 tokens and DeFi projects, as they may not be able to survive without miner support.
What holds the future for  Crypto mining?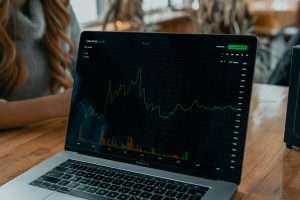 Well, will be hard, that's for sure. A small light in the darkness is there are still a few coins you can keep mining for example Ergo, Raven Coin, and Ethereum Classic. But if Ethereum successfully implements the new protocol, and other major coins follow, it may be time for miners to find a new job to keep paying the bills. It's hard to say what will happen in the future but one thing is certain: Crypto mining is officially dying and it's not coming back! There is a rumor out there that leads to a possible option but only time will tell if this can be the solution for miners.
In the mining community, one voice emerged. Chandler Guo, a Chinese miner, started in July 2022 campaign to save miners, proposing a hard fork of the existing Ethereum. After Guo's idea, a group of miners started to work on the project and they named it EthereumPoW (ETHW). The hard fork will probably happen after the Ethereum Merge, but the rumor is not confirmed yet. The only news and it's old, as it was a tweet from summer from Guo, saying "Ethpow will coming soon." As soon as we will listen to some news we will keep you posted, you can count on us!
EthereumPoW (ETHW) keeps the same source code as Ethereum but miners will still be able to mine and receive rewards for their contributions. This could be a good solution for miners because it gives them an alternative way to make money from their hardware investments. It is too early to tell if this project will succeed or not, but it's worth keeping an eye on.
Ethereum 2.0: The new protocol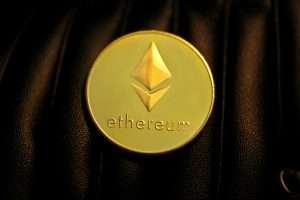 The Ethereum network is in the process of transitioning from proof-of-work (PoW) to proof-of-stake (PoS). The PoW model has been the main consensus algorithm used by Ethereum since its launch in 2015. However, Ethereum developers have been working on an upgrade to the network that would move it to a PoS model. The upgrade, which is known as the "merge," is expected to be completed sometime in 2021. The Beacon Chain is a critical component of the upgrade process, and it is responsible for managing the transition from PoW to PoS. Once the merge is complete, Ethereum will be the largest public blockchain platform to use a PoS consensus algorithm. This will enable Ethereum to offer cheaper and faster transaction processing than PoW-based blockchains. In addition, PoS is more energy efficient than PoW, which will help to reduce the environmental impact of Ethereum mining.
The Beacon Chain
The Beacon Chain introduced proof-of-stake to the Ethereum ecosystem.

It was merged with the original Ethereum proof-of-work chain in September 2022.

The Beacon Chain introduced the consensus logic and block gossip protocol which now secures Ethereum.
The proof-of-stake model relies on validators staking their ETH to validate transactions and add blocks to the chain. This process is much less resource-intensive, and as a result, it will be easier for Ethereum to scale as its network grows. The merge will also help to improve Ethereum's security by making it more difficult for attackers to 51% attack the network. Finally, the merge will help to reduce Ethereum's energy consumption by eliminating the need for miners to compete against each other. As a result, the merge is a critical step in Ethereum's development and will help to improve its overall efficiency and scalability.
This process will help to secure the network and allow for more decentralized governance. The merge is an important step in Ethereum's journey to becoming a fully decentralized platform that can power the next generation of applications.
This is the "why" they changed the protocol at least from my point of view. I can't see any other idea for this decision. The change will have consequences so let's hope it doesn't destroy Ethereum's price, but that is a thing we will have to wait and see.
But did we forget something? What about the artists creating digital artwork using Ethereum-based NFTs? They might also suffer losses if the mining industry collapses
NFT will collpase too?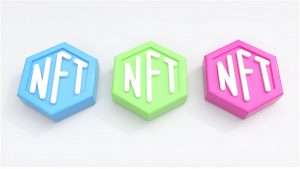 Crypto Mining is officially dying and NFT will soon follow. This is a huge change for the blockchain world and one that could have serious implications for miners, artists, and other participants in the space. Let's do a recap on the NFTs. The market is already dying and these are the numbers of the last months. For many investors, the first quarter of the year was a time to rejoice. Thanks to robust asset resales, they were able to take home hefty profits. Unfortunately, the second quarter proved to be far less profitable. Capital gains declined sharply, falling from $3.5 billion in the first quarter to just $1.8 billion in the second, 46% down in a few months. While many factors can contribute to such a decline, including market volatility and economic uncertainty, it's nonetheless a disappointing turn of events for those who were counting on strong returns in the second quarter. As we enter the third quarter, it will be interesting to see if asset resales pick up again or if the trend of declining profits continues. Either way, investors will need to be far more cautious in the months ahead.
How Ethereum is connected with the NFT world?
Ethereum is an integral part of the NFT industry. It provides the underlying infrastructure for many popular projects in the space, such as Cryptokitties and Decentraland. Ethereum-based smart contracts are also used to create and facilitate transactions for NFTs. As such, any changes to Ethereum's protocol or mining structure could have a significant impact on the NFT world.
What does nft stands for?
What Are Cryptocurrency NFTs ? How Do They Work?
Why do we foresee the end of the NFT world?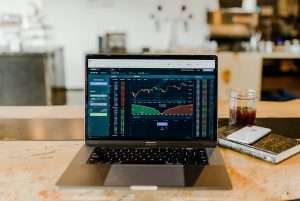 The collapse of the non-fungible token (NFT) market, which occurred at the same time as the bitcoin market in 2022, has received less attention. Since February 2022, fewer people have been participating in the NFT market, and consumer confidence has been ending. According to blockchain analytics firm Chainalysis, however, the reduction intensified in June with a startling 88% drop in the number of addresses dealing on NFT exchanges in a given week. Ethan McMahon, the economist at Chainalysis, says that while declining cryptocurrency prices may be somewhat to blame for the collapse in NFT transaction volume, it is not enough to account for the precipitous decline. The abrupt decline in transaction prices was partially caused by an inflated market. In the past 18 months, there has been a lot of excitement surrounding what McMahon describes as profile image NFT collections. These include collections like the Bored Ape Yacht Club, which sold NFTs for more than $2 million each, and the crypto art of digital artist Beeple, which sold for $60 million for a single work at the height of the NFT craze in 2021. Meanwhile, the end of the PoW consensus algorithm could mean a decrease in revenue for miners, which could lead to decreased demand for NFTs. This is because miners are important players in the blockchain ecosystem and help to secure transactions and create new blocks. Without them, the network would be less secure and transaction times would slow down significantly. Additionally, as the cost of mining increases due to the switch to PoS, it will become more difficult for small miners to stay profitable. This will likely reduce the overall supply of NFTs on the market as fewer miners can remain competitive.  Ethereum developers must keep an eye on these trends so they can adjust their protocols accordingly if necessary.
Top NFT's games in 2022. Play and Earn!
The market might be saved by non-transferrable NFTs in the future.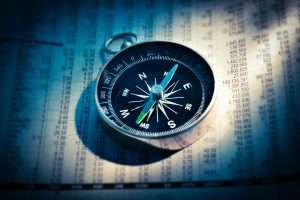 Irene Veng, founder, and CEO of Certi NFT in Oxford claims that one such breakthrough is the soul-bound token (SBT). What if the NFT evolved into a useful Web3 tool rather than a financialized asset?
In May 2022 Vitalik Buterin, co-creator of the cryptocurrency Ethereum, makes the case that because Web3 is currently focused on expressing transferable, financialized assets rather than social relationships of trust, the decentralized finance ecosystem of today is unable to support activities that are pervasive in the real economy, like undercollateralized lending or simple contracts, like an apartment lease.
Both McMahon and Malik mention its utility and innovation. According to the white paper utility, is frequently "based on durable, non-transferable relationships" that NFTs fail to capture, whereas the SBT encodes social relationships of trust. NFTs were first intended to serve as ownership evidence by serving as proof of provenance for certain digital assets. Though the increased popularity and buzz of avatar or jpeg NFTs led to many believing that NFTs were a method to make quick money, that wasn't the original objective, explains Veng, the tokens initially found use in the art business by allowing artists to place a digital mark on their work. According to Veng, the NFT market meltdown may serve as a warning that NFTs' primary goal is not to generate income as a byproduct. In fact, she asserts, "NFTs have great qualities and can revolutionize how different social processes function and the economic efficiency that can be attained." Non-transferable SBTs must be in place in order to achieve these economic efficiencies.
Conclusion:
Hopefully, the crypto mining and NFT world will not die and the rise of Ethereum 2.0 could be beneficial for both communities in the long run, as it would enable faster transaction processing times and lower fees. However, it may also lead to a decrease in miner rewards due to the transition from PoW to PoS consensus algorithms. This could make it more difficult for miners to stay profitable, leading to reduced demand for NFTs. In the end, it will be important for Ethereum developers to monitor these trends and adjust their protocols as needed to ensure a sustainable future for the NFT industry.
That's all for now my friends.
Thank you for reading and I hope this article has helped understand why we say that the crypto mining and NFT world are dying.
We will keep an eye open for the latest breaking news and we will tell you ASAP!
Remember to share this article to support us and our work.
Have a great day and we wish you all the best as always.
See you in the next article!
Disclaimer. Cryptonewsmart does not endorse any content or product on this page. While we aim at providing you with all the important information that we could obtain, readers should do their own research before taking any actions related to the company and carry full responsibility for their decisions, nor this article can be considered investment advice.
---
Sign up now: Get Smarter about Cryptocurrency with our weekly Free newsletter
Do you have any questions?  Reach out to us on any other social media, we will do our best to respond After you are Following Us  🙂
Instagram ——Twitter——-Facebook——Quora
Do you like the Article?  Please share   Thank you… Here we will share some other posts you might like
**This post contains affiliate links that will help me create new content without additional cost to you **
**I'm not a financial advisor **
 Here we will Share another post you might like