What Are Cryptocurrency NFTs ? This is the part that takes a bit of open-mindedness.  An NFT is a unique digital token, with most using the Ethereum blockchain to digitally record transactions. It's not a cryptocurrency like Bitcoin or Ethereum, because those are fungible — exchangeable for another Bitcoin or cash. NFTs are recorded in a digital ledger in the same way as cryptocurrency, so there's a listing of who owns each one.
How do NFTs work?
Traditional works of art such as paintings are valuable precisely because they are one of a kind. But digital files can be easily and endlessly duplicated. With NFTs, artwork can be "tokenised" to create a digital certificate of ownership that can be bought and sold. As with crypto-currency, a record of who owns what is stored on a shared ledger known as the blockchain. The records cannot be forged because the ledger is maintained by thousands of computers around the world. NFTs can also contain smart contracts that may give the artist, for example, a cut of any future sale of the token.
Why are NFTs so expensive? 
As with physical collectibles such as  baseball cards and toys, there's a market for NFTs. The buyers tend to be tech-savvy individuals who understand the idea of wanting to purchase digital goods and likely made a killing this past year with cryptocurrencies. Ethereum, for example, went from just over $100 last March to a current price of about $3,400. In some cases, buyers are just flexing their digital wallets to show off how much crypto they have, but for others, there's a deeper interest.
In theory, anybody can tokenise their work to sell as an NFT but interest has been fuelled by recent headlines of multi-million-dollar sales. On 19 February, an animated Gif of Nyan Cat – a 2011 meme of a flying pop-tart cat – $500,000 (£365,000). A few weeks later, musician Grimes sold some of her digital art for more than $6m.It is not just art that is tokenised and sold. Twitter's founder Jack Dorsey has promoted an NFT of the first-ever tweet, with bids hitting $2.5m.hristie'ssale of an NFT by digital artist Beeple for $69m  set a new record for digital art.

If I have an NFT, do I own the asset?
The person who buys the NFT doesn't own the actual asset. "NFTs challenge the idea of ownership: digital files can be reproduced infinitely and you do not (usually) buy the copyright or a license when purchasing an NFT.
For example, the creator of the Nyan Cat meme sold an NFT of it for $590,000. The person who bought the token owns the token, but doesn't actually own the meme. That still belongs to the creator, who held onto intellectual and creative rights.
What the owner of the token has is a record and a hash code showing ownership of the unique token associated with the particular digital asset. People might download Nyan Cat and use it on social media if they want, but they won't own the token. This also means they can't sell the token as the owner can. 
What's stopping people copying the digital art?
Nothing. Millions of people have seen Beeple's art that sold for $69m and the image has been copied and shared countless times. In many cases, the artist even retains the copyright ownership of their work, so they can continue to produce and sell copies. But the buyer of the NFT owns a "token" that proves they own the "original" work. Some people compare it to buying an autographed print.
How to create an NFT?
If you're making your own token on the Ethereum blockchain, you need to use some Ethereum, which  is kind of pricey. Then after you make an NFT, there's a "gas" fee that pays for the work that goes into handling the transaction and that's also based on the price of Ethereum. When you decide to sell it in the  marketplaces, the process by handling everything will cost  when an NFT is sold.
There's also an environmental cost. Like Bitcoin, Ethereum requires computers to handle the computations, known as "mining," and those computer tasks require a lot of energy. An analysis from Cambridge University found that mining for Bitcoin consumed more energy than the entire country of Argentina.  Ethereum is second to Bitcoin in popularity, and its power consumption is on the rise and comparable to the amount of energy used by Libya.
How to avoid Cryptocurrency NFT,s Scams
There have been pretending shops fabricated to appear to be the legit NFT shop, as a way to ambush clients into logging in or putting their credit card information, here is what's referred to as 'phishing'. Scammers also target investors with the aid of creating false adverts. Once there are gaining clients they will ask to input their keys or seed phrases by email, telegram, and other public forums. Scammers are also getting into contact with clients impersonating OpenSea or Metamask guide team of workers. Here s to trick and expose their security phrase or send hyperlinks to fake client-provider websites, the place you are asked to input your accreditation.
In case you are trying to find  help go to the official consumer help websites and never share your keys or seed phrases.
Are Cryptocurrency NFTs  a bubble?
Just like every other new phenomenon not understood by the general public,NFTs have already been labeled a bubble.  NFTs are also a status symbol – to some extent. But first of all, tokens are a certificate of ownership of a specific result of intellectual work and help creative people make money on a product that has no physical manifestation. "There are some artists absolutely making bank on this stuff… it's just that you probably won't,". The people actually selling the NFTs are "crypto-grifters", . The same guys who've always been at it, trying to come up with a new form of worthless magic bean that they can sell for money."Former Christie's auctioneer Charles Allsopp said the concept of buying NFTs made "no sense"."The idea of buying something which isn't there is just strange.
Personally I think  are here to stay, the way top players are integrating NFTs makes us think that these are not just fun, and certainly not a bubble, but our new reality.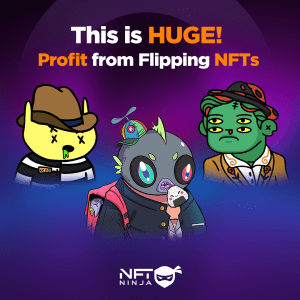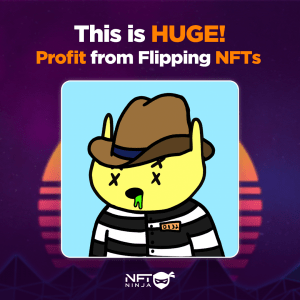 ---
Sign up now: Get Smarter about Cryptocurrency with our weekly Free newsletter

Do you have any question?  Reach out to us in any other social media, we will do our best to respond After you are Following Us  🙂
Instagram ——Twitter——-Facebook——Quora—Medium
Do you like the Article?  Please share   Thank you…
**this post contains affiliate links that will help me create new content without additional cost for you **
**I'm not a financial advisor **
Next Article: What is Ethereum?   

Next Article : What is Solana Cryptocurrency?
Next Article: Best Crypto Exchanges of 2022?