Crypto News and market trends in 2023. A brief recap of 2022 then diving into the possibilities of 2023
Hello and welcome back to the first article of 2023!
Hopefully, you had a nice holiday time with family and friends and you are back into the weekly routine with joy and happiness!
If you are still on holiday, we are quite jealous 😉 Keep enjoying it!
Here's a quick rundown for those who don't know who we are.

What sets us (CryptoNewsSmart) apart from other cryptocurrency websites is its commitment to delivering high-quality content and unparalleled insights into the industry. Its team of experienced editors, researchers, and analysts provides users with well-researched articles, analyses, and reviews of the top coins and projects in the crypto space. With its comprehensive coverage of news topics ranging from ICOs, DeFi platforms to Bitcoin halving events, we offers readers invaluable insight into the cryptocurrency markets.

Finally, CryptoNewsSmart has an active social media presence which allows users to stay connected with the latest developments in the world of cryptocurrencies. We ensures users never miss out on important news from the world of digital currencies.
So now let's keep on going with the important staff. Here in the list below you'll find the list of the most important events that shaped last year, so if you missed you can dive in with just a click.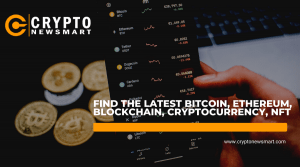 The collapse of FTX has shaken the world and unfortunately, a lot of people have lost money. What will happen with the exchanges in 2023? 2023 is sure to bring more changes and challenges in the crypto world, with new exchanges emerging as well as old ones being disrupted. As we move forward into 2023, investors need to stay informed of developments in the industry so they can make smart decisions when trading cryptocurrencies. With careful research and vigilance, traders can take advantage of opportunities while avoiding potential pitfalls. It's also wise to keep up-to-date on government regulations concerning digital currencies and blockchain technology so that you don't fall behind or miss out on any valuable insights or resources. By staying ahead of the curve, one can ensure a successful year in terms of cryptocurrency investments!

January 2023 will be a hot month for NTF lovers! If you are one of them check the Blur announcement. Blur is launching a blockchain-based platform for Non-Fungible Tokens. This new development permits users to trade, transfer and store their tokens securely with ease. Recently, many privileged investors and traders have been courting the NTF industry due to its scalability and potential of high returns on investments. Blur's increased security and convenience, will open up more doors of opportunities for people already in the industry or those looking to get into it. Furthermore, the newly implemented features promoted by Blur give them more autonomy over managing their tokens in addition to bolstering trust within the ecosystem. As we look towards further developments within the NFT world, the available services provided by Blur could be a game changer!

What happened to Decentraland? If you missed it, you have the link to check it out. The virtual reality platform Decentraland closed the year very badly but is now turning the corner and beginning to make significant improvements. With its cutting-edge blockchain technology and its captivating digital world, Decentraland has positioned itself as the go-to virtual reality platform for those seeking immersive social experiences. Users near and far are using its innovation to explore new frontiers in virtual reality, with exciting results leading the charge into 2023. It looks like it will be yet another big year for Decentraland with ever-increasing numbers of users seeking out the thrilling possibilities of immersion into an artificial world. Be sure to check out the link provided if you missed out on what already happened in Decentraland – we're sure that after experiencing this revolutionary platform you'll be coming back for more!

Will India regulate the crypto industry? This is a big question that will likely be answered in the first quarter of 2023. With the gradual inclusion of crypto in the global economy, countries around the world are developing their own regulatory frameworks to govern digital currency trading. India is no exception, and since China abandoned its open attitude toward crypto, India has become an increasingly attractive destination for digital currency traders and investors. The Indian government will put forward regulations on crypto trading – a move that will likely bring greater stability and liquidity to the local market. Such regulation would also enable Indian firms to benefit from decentralized networks such as blockchain technology, potentially allowing them to gain a competitive edge over their international counterparts. Given these developments, it appears clear that India is now at a crossroads regarding the path it will take about regulating its crypto industry – one of many questions that remain unanswered in India's burgeoning tech sector.

Have you missed the last info about Dogecoin? The news that Dogecoin It's not migrating to Pos (proof-of-stake) consensus mechanism disappointed many in the crypto community, but it was an important reminder that no matter how promising a coin or project may seem, there will always be risks involved. While Dogecoin has attracted millions of enthusiasts over the years with its fun branding and passionate supporters, it's important to look beyond the hype and carefully evaluate potential issues. That's exactly what happened when Dogecoin developers decided not to pursue the proof-of-stake route – they did their due diligence and weighed all the pros and cons before concluding. Despite the disappointment, this decision showed everyone why doing research is so essential in this space.
That's all for the last news. As you see a lot has happened in the last few months. Full of news on the cryptocurrency and blockchain front came out. With more countries recognizing the technology and beginning to create legislation around it, as well as DeFi apps maturing and becoming increasingly adopted, this 2023 is sure to be an incredible one for all involved – from users and developers to investors, traders, and entrepreneurs. We'll make sure to keep you up-to-date with any interesting news and developments so don't miss out! Whatever's in store, rest assured that this year will bring plenty of surprises.
Crypto News, market trends for 2023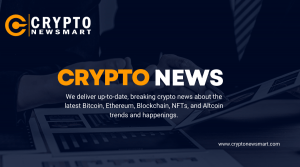 The world of cryptocurrencies has come a long way since the launch of Bitcoin in 2009. What was once a niche market for tech enthusiasts has now become a global phenomenon, with an ever-growing number of people and businesses joining the crypto revolution. In 2023, the crypto market is more active and diverse than ever, with a wide range of coins and tokens vying for a share of the market. As the popularity of cryptocurrencies continues to grow, so too does the amount of news and information available about them. With so many sources of information and so many conflicting opinions, it can be difficult to keep up with the latest developments and trends in the crypto market. That's where this blog post comes in.
In this post, we'll take a look at the key news and market trends that are shaping the crypto market in 2023. From regulatory developments to technological advancements and market trends, we'll cover everything you need to know to stay up-to-date on the latest happenings in the world of crypto. So, whether you're a seasoned crypto investor or just starting in the world of digital currencies, this post is for you. CryptoNewsSmart.com is a one-stop destination for everything related to cryptocurrencies and blockchain technology. It provides users with comprehensive coverage of the latest news, market trends, and developments in the crypto space. The website offers up-to-date information on global crypto and blockchain regulations, tech innovations, and investment opportunities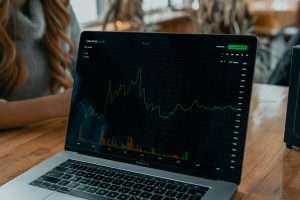 Are you ready to dive into 2023?
It will be awesome!
That's what we will cover in this second part of the article:
Regulatory developments: This chapter could discuss the regulatory landscape for cryptocurrencies, including any new laws or guidelines that have been introduced in 2023.

Technological advancements: This chapter could cover the latest innovations in blockchain technology and how they are being used to improve the crypto market.

Market trends: This chapter could analyze the trends that are driving the crypto market, such as the increasing adoption of cryptocurrencies by mainstream businesses and the growing interest from institutional investors.

Challenges and risks: This chapter could explore the challenges and risks that the crypto market is facing, such as security breaches and market manipulation.
Regulatory developments  (Crypto News updates)

Regulatory developments have always been a major factor in the crypto market, and 2023 is no different. In recent years, governments around the world have been working to establish clear frameworks for the regulation of cryptocurrencies. While some countries have taken a more permissive approach, others have taken a more cautious stance, with stricter regulations aimed at protecting consumers and preventing financial crime.
In 2023, we've seen a number of significant regulatory developments that have had a major impact on the crypto market. One of the most notable of these has been the adoption of the Cryptocurrency Act of 2020, which defines and classifies different types of cryptocurrencies and provides a clear legal framework for their use. The Act has been widely hailed as a major step forward for the industry, as it provides much-needed clarity and predictability for investors and businesses.
Another major regulatory development in 2023 has been the introduction of stricter anti-money laundering (AML) and know-your-customer (KYC) requirements for cryptocurrency exchanges and other businesses operating in the crypto market. These measures are aimed at preventing financial crime and protecting consumers and have been widely welcomed by industry insiders as a necessary step toward greater mainstream adoption of cryptocurrencies.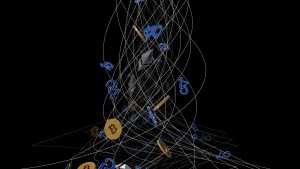 Technological advancements  (Crypto News updates)
Technological advancements are an integral part of the crypto market as blockchain technology continues to evolve and be used for a wide range of applications. In 2023, we have seen many significant advances in blockchain technology, from new protocols and consensus algorithms to improved scalability and increased security. One of the most promising developments in 2023 is the emergence of Layer 2 solutions, which enable transactions to be conducted off-chain without compromising security or decentralization. These solutions allow more transactions to be processed at a faster rate while reducing transaction fees, improving scalability, and making it easier for users to transact with each other. Another major technological advancement in 2023 has been the development of sharding protocols, which allow blockchain networks to split their data into smaller groups that can process transactions in parallel with improved performance. This makes it easier for large networks to scale up without sacrificing decentralization or security.
DeFi platforms are built on blockchain technology and offer a range of financial services, such as lending, borrowing, and trading, without the need for traditional intermediaries like banks. They operate on a decentralized basis, meaning that they are not controlled by any single entity, and offer users greater control and transparency over their financial transactions.
The adoption of DeFi has been driven by several factors, including the low cost of using these platforms, the high level of security they offer, and the increasing interest in alternative financial systems. In 2023, we've seen a surge in the number of DeFi platforms and users, with many predicting that this trend will continue in the coming years.
The crypto market has been increasing the use of smart contracts. A smart contract is a self-executing contract with the terms of the agreement between buyer and seller being directly written into lines of code. They are designed to facilitate, verify, and enforce the negotiation or performance of a contract, and have the potential to revolutionize many aspects of the business world.
Finally, there has also been progressing on privacy-focused technologies such as zero-knowledge proofs (ZKPs) and ring signatures that enable users to share information securely while still maintaining their anonymity. These techniques are being used by developers to create more secure and privacy-preserving applications on the blockchain like cryptocurrency wallets, exchanges, and DeFi services
The rapid evolution of blockchain technology over the past few years has created many new opportunities for businesses within the crypto market, allowing them to develop innovative products and services that would not have been possible before. By utilizing these technologies, companies can provide their customers with better user experiences while benefiting from greater security, scalability, and cost efficiency.
Market trends for Crypto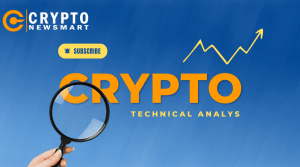 In any market, trends come and go, and the crypto market is no exception. In 2023, we've seen several trends shaping the market, some of which are likely to continue, while others may be short-lived. In 2022, we have seen an explosion of interest in cryptocurrencies, with more people than ever before investing and trading in digital asset markets. The cryptocurrency market has experienced rapid growth in recent years, and this trend is expected to continue in the coming years. According to a report by Fortune Business Insights, the global cryptocurrency market is projected to reach a value of $3.067 trillion by 2027, growing at a CAGR of 11.3% during the forecast period. The report cites some factors driving this growth, including the increasing adoption of cryptocurrencies by mainstream businesses, the growing interest from institutional investors, and the increasing use of smart contracts. The report also notes that the regulatory landscape for cryptocurrencies is becoming more defined and predictable, which is helping to boost market confidence and encourage wider adoption. However, the report also highlights many challenges facing the cryptocurrency market, including security breaches and market manipulation. Despite these challenges, the report concludes that the long-term outlook for the cryptocurrency market is positive, with the potential for significant growth in the coming years.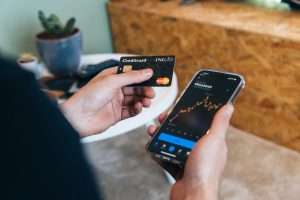 Challenges and risks
Despite the many positive developments that have come to the crypto market in recent years, there are still some challenges and risks that need to be taken into consideration. The biggest challenge facing the crypto market in 2023 will be security breaches. With the increasing popularity of cryptocurrencies, it's no surprise that hackers and other cybercriminals have started targeting the industry. In 2022, we've seen several high-profile security breaches at cryptocurrency exchanges and other businesses, resulting in the loss of millions of dollars worth of digital assets. In addition to security risks, there is also a worrying trend of market manipulation. In particular, some large investors are using their financial resources to manipulate prices and drive up demand for certain assets. This can lead to inflated prices which can cause losses for other investors when the bubble bursts. Furthermore, this type of manipulation can make it difficult for users to accurately assess whether an asset is worth investing in or not.
The regulation represents another challenge facing the crypto market. While laws and regulations have been slowly emerging in some countries, they remain largely untested and often difficult to enforce. This means that while regulation provides a degree of protection for users, there is still a significant risk of fraud or other illegal activity taking place within the space with little consequence for perpetrators. Finally, there is also the risk of technology becoming outdated or obsolete over time, especially if more innovative projects enter the space offering better solutions and features than existing ones. If this happens, then investments made in existing projects may become worthless as users flock toward newer technologies. To avoid this risk developers need to stay abreast of developments within their respective fields and ensure that their project remains competitive.
Overall, while there are some challenges and risks associated with investing in cryptocurrencies, these can largely be mitigated through due diligence on behalf of both parties involved (investors and developers). As long as proper precautions follow the right crypto news then crypto markets should remain attractive investment opportunities for years to come.
Conclusion:
The crypto market has seen tremendous growth in recent years, and the trends that have contributed to this growth are likely to continue into 2024. However, there are still some challenges and risks associated with investing in cryptocurrencies such as security breaches, manipulation of prices by large investors, lack of regulation, and risk of technology becoming outdated. Despite these risks, however, crypto markets remain attractive investment opportunities for those willing to do their due diligence before entering them. As long as proper precautions are taken then crypto markets should remain a viable option for many years to come.
Thank you for reading.
As always, share this article with your friends and family if you like, and let us know what you think about this topic.
Reach us on our social media channels or below in the comment sections.
Have a great day and see you in the next article!
Bye
Disclaimer. Cryptonewsmart does not endorse any content or product on this page. While we aim at providing you with all the important information that we could obtain, readers should do their own research before taking any actions related to the company and carry full responsibility for their decisions, nor this article can be considered investment advice.
---
Sign up now: Get Smarter about Cryptocurrency with our weekly Free newsletter
Do you have any questions?  Reach out to us on any other social media, we will do our best to respond After you are Following Us  🙂
Instagram ——Twitter——-Facebook——Quora
Do you like the Article?  Please share   Thank you… Here we will share some other posts you might like
**This post contains affiliate links that will help me create new content without additional cost to you **
**I'm not a financial advisor **
 Here we will Share another post you might like