Hello traders and welcome back to this new article. In today's agenda, I write the ultimate 10 steps guide on how to trade cryptocurrency and make profit. This will be the most complete and comprehensive guide step by step to help you profit by trading with crypto. All you need to know and all you need to do in order to master the trading. From beginners to masters, this guide will enlighten all. You are probably ready to go as you are reading this article, so let's do it!
Understanding the Basics
If you are a new trader let me quickly write down the basics of how to trade cryptocurrency and make profits.
There are a lot of scams out there so be careful and trust only well-known wallets, exchanges, and coins.
There is your money on the line so be careful!!!
Cryptocurrency is a revolutionary type of digital or virtual currency that has grown significantly in popularity and acceptance in the financial sector. Unlike traditional fiat currencies issued by central banks, cryptocurrencies operate independently and utilize cryptographic techniques to secure transactions and control the creation of new units.
And for now nothing new!
Blockchain technology, a distributed ledger that is decentralized and records all transactions across a network of computers, is the foundation of cryptocurrencies. By guaranteeing transaction transparency, security, and immutability, this technology does away with the need for intermediaries like banks or payment processors. One of the primary purposes of cryptocurrencies is to enable peer-to-peer transactions, allowing individuals to send and receive funds directly without the involvement of banks or third-party. By using cryptos you reduce transaction costs and processing time, especially for cross-border transfers. The wild market for cryptocurrencies offers opportunities for traders to speculate on price movements, leveraging volatility to generate profits. The decentralized nature of cryptocurrencies makes them resistant to government control or manipulation, providing an alternative investment option outside traditional markets. Protect your privacy!
The next step is to understand what a blockchain is
Blockchain technology is a decentralized and distributed ledger system that serves as the backbone of cryptocurrencies. It is a revolutionary technology that has far-reaching implications beyond the realm of digital currencies. At its core, a blockchain is a chain of blocks, where each block contains a list of transactions. These blocks are linked together using cryptographic hashes, forming a chronological and immutable record of all transactions across the network. The decentralized nature of the blockchain means that it is maintained by a network of computers, called nodes, rather than a single central authority. This distributed consensus mechanism ensures the integrity of the ledger and makes it highly resistant to tampering or hacking attempts. One of the significant advantages of blockchain technology is its transparency. All transactions recorded on the blockchain are visible to all participants in the network. This transparency enhances trust and accountability, as anyone can verify a transaction without relying on intermediaries. In the context of cryptocurrency trading, this transparency allows traders to track the flow of funds and verify the authenticity of transactions. The last point about blockchain technology I want to explain is Immutability. Once a transaction is recorded on the blockchain, it becomes extremely difficult to alter or delete. This immutability ensures the integrity of the transaction history and prevents fraudulent activities. In the context of cryptocurrency trading, it provides assurance that once a trade is executed and recorded on the blockchain, it cannot be reversed or manipulated.
The world of cryptocurrency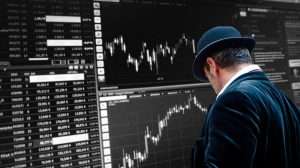 The cryptocurrency market is known for its wild and expansive nature. Every day, new coins are introduced in the market, capturing the attention of traders and investors. However, it's important to recognize that not all coins hold the potential for profitability or the ability to rise to the prominence of cryptocurrencies like Bitcoin or Ethereum. While the market may seem flooded with an abundance of new coins, it's crucial to exercise caution and conduct thorough research before considering any investment. Scams are out there behind every corner! The fact that a new coin is released does not guarantee its success or profitability. Many factors determine the long-term viability and potential growth of a cryptocurrency. Another point you have to take in mind is market volatility. It's a common characteristic of the cryptocurrency world, and the value of a coin can experience significant fluctuations even in a few hours! This volatility can present both opportunities and risks for traders. That's why I always remind you to keep an eye on your risk management, most important don't over-trade.
Before trading a coin ask yourself: " Why am I buying it?"
It is essential to carefully research the fundamentals of a coin, such as its technology, team, community support, and real-world use cases, before considering any investment. Better safe than sorry, right?
How to trade cryptocurrency
This, I guess, is the million-dollar question, literally. There's no straight answer to it, but I've some tips for you. When approaching trading, it can be helpful to draw a parallel between trading and forecasting the weather. While they may seem unrelated at first, they share some similarities in terms of analysis, prediction, and decision-making. I'll make you an example. You are on the beach, and suddenly the air becomes more humid. The wind increases, and dark clouds are approaching the horizon. Based on your previous experiences, you can start making decisions on what to do because you have observed many times that rain is likely to occur soon. In trading, it is the same. While you are watching the chart you start to see signals and a specific pattern is forming so you know, based on your previous experiences, you may have the opportunity to have a successful trade or to avoid one if it is bad.
What tools do you need for trading?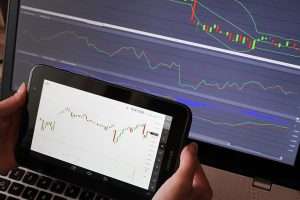 We have already answered this question in our previous article so feel free to use the research bar to navigate in our previous articles.
Based on our previous article, here's a summary of the key elements you need to focus on for this article:
Hardware Wallet: A hardware wallet is an essential tool for storing your cryptocurrencies securely. It is a physical device that provides offline storage and protection against potential online threats. Keep your money safe first!

Exchange Platforms: You need a platform for executing your trades. Focus on your goal while choosing the exchange. You may need a reputable exchange that offers a user-friendly interface, robust security measures, and a wide selection of cryptocurrencies or a more advanced platform if you are an expert trader.

Trading Knowledge: Knowledge is power and in this case money and potentially limitless too!
Learn how to trade. Understanding the basics of cryptocurrency trading. Cover essential concepts such as market orders, limit orders, stop-loss orders, and candlestick charts. Explain key trading strategies such as day trading, swing trading, and long-term investing. Moreover, stay updated. Good or bad news can boost volatility very quickly in your favor or against. Keep your finger ready to react. In this article, I want to do something different. I'd like to teach you what is the correct mindset you have to have in order to beat the market every day and make profits.
Sure we can talk all day about technical analysis, predictions, decision-making, lowering triangles, up trading cup, double top, head and shoulders, bear, bull, carrots, and parrots….
You got it right? The list will never end.
The question I want you to ask yourself: " The successful traders, how do gain consistency day after day? What is their secret?"
Let me break this down for you.
First they have a relaxed and calm state of mind.

Training and meditating help them to concentrate better and get into the calmness they need to better see patterns and evaluate situations better.

They have a solid routine.

They have rules they don't break.

They manage the risk correctly.
Successful traders understand the importance of maintaining a relaxed and calm state of mind while trading. Emotions like fear and greed can cloud judgment and lead to impulsive decisions. To achieve this state, they often engage in practices such as training and meditation. Music helps to achieve this state too. These techniques help them improve focus, reduce stress, and cultivate the clarity needed to identify patterns and evaluate situations accurately. The first point for you is to " build your routine". When you wake up, meditate, put on some high-frequency music, and so on. You need to prepare yourself for the best.
Point two of what a successful trader does is follow a well-defined routine that helps them stay disciplined and organized. They establish a structured approach to their trading activities, which may include tasks such as conducting research, analyzing market data, setting trading goals, and reviewing their previous trades. By sticking to a routine, they create a framework that keeps them on track and enhances their decision-making process. Scan the market before going to bed, and prepare yourself for the next day. Then it's easy to stick with it every day all day.
Your routine becomes your rule. Successful traders have a set of rules that they strictly adhere to. These rules serve as their trading guidelines and help them maintain consistency. These guidelines can include strategies for entering and exiting trades, risk management protocols, and criteria for selecting assets to trade. By following these rules consistently, successful traders minimize impulsive actions and make rational decisions based on a well-defined plan. Hitting the gym, going out for a walk or getting out from screens are part of the rules. You must have a break or you will melt the head. Following the rules will help you to get consistent.
The second more important rule, at least for me, is managing risk. It is a fundamental aspect of successful trading. Seasoned traders understand the importance of implementing risk management strategies to protect their capital. They employ techniques such as setting stop-loss orders to limit potential losses, diversifying their portfolio, and determining appropriate position sizes based on their risk tolerance. By managing risk effectively, they aim to preserve their capital and ensure sustainable profitability in the long run.
Don't and I repeat don't compare yourself with others. Don't pretend to earn the same amount as others. It will end up ruining you, putting useless pressure on yourself and you start chasing trends and losing money. Trade the amount you are comfortable with. Think of each profit as a blessing and they help you to grow slowly but steadily. The common mistake of beginner traders is the thought that they can become a millionaire very fast and then they end up blowing their account.
In trading, you need to be patient!
The last but not least point is accepting Losses as part of the game.
That is the most important point to understand or else you are done!
Successful traders understand that losses are an inevitable part of trading. They approach losses with a mindset that views them as learning opportunities rather than failures. They recognize that even the most experienced traders incur losses, and it is a natural part of the trading journey. By accepting losses as part of the game, they can maintain a rational perspective and avoid emotional reactions that can lead to further mistakes. Think about them as the costs of your business. You want to keep them low! Right?
But what can you do to overcome the crisis of a loss? Especially if it's big…
You can react and learn from losses, it will help you to grow as a person and a trader. Maintaining emotional control. When faced with losses, successful traders prioritize emotional control. They are aware that reacting impulsively or letting emotions take over can lead to irrational decisions and further losses. Instead, they remain calm and composed, focusing on the bigger picture and their long-term trading goals. They understand that making decisions based on fear, panic, or frustration can hinder their overall trading performance. Take a break. If you take a loss and you cannot overcome it just take the day off. Do something else the rest of the day and maybe the next day too. That's the best way to cool down and get back to the correct state of mind.
Why are successful people successful? They analyze losses, and you should too!
Rather than dwelling on losses or trying to assign blame, successful traders take a proactive approach by analyzing their losing trades. They review their strategies, entry and exit points, market conditions, and any other relevant factors that may have contributed to the loss. Through this analysis, they gain valuable insights and identify areas for improvement. By objectively assessing their losses, they can refine their trading strategies and make adjustments to prevent similar mistakes in the future. Remember what I told you at the beginning? Trading is like weather forecasting. Previsions are not right all the time.
Conclusion
As you saw there's a lot of learning before mastering trading and becoming profitable trading cryptocurrencies. But I'm your best buddy so I've a tip for you that can help you to speed up this learning project a little bit.
In the A.I. machine era you can find solutions, right?
Only if you were living under the rocks could you not know about trading bots. We previously made a list and articles about trading bots so feel free to read the suggested articles here ( 5 Bots for crypto trading in 2023). Use the same rules even if you are letting bots do the trades and become financially free.
Thank you for reading, I hope you found this article awesome and you enjoyed reading it as much as I had writing it ( a lot 🙂 ).
That's really all for now, share this article with your friends and family and become profitable by trading cryptocurrencies.
See you all in the next article.
Bye
This post contains affiliate links that will help me create new content without additional cost to you
I'm not a financial advisor
Disclaimer. Cryptonewsmart does not endorse any content or product on this page. While we aim at providing you with all the important information that we could obtain, readers should do their own research before taking any actions related to the company and carry full responsibility for their decisions, nor this article can be considered investment advice.
Sign up now: Get Smarter about Cryptocurrency with our weekly Free newsletter
Do you have any questions?  Reach out to us on any other social media, we will do our best to respond After you are Following Us  🙂
Instagram ——Twitter——-Facebook—–Tiktok