Hello, crypto enthusiasts! Welcome back to this Top 3 Crypto Mining Apps article. During my holidays, I was on the lookout for new ideas to share with you, and that's when I delved into the world of mining apps. So here I am today, prepared to reveal all the secrets about it. Do you happen to own a smartphone? Of course, you do. Well, guess what? It's time to put it to work and start earning money right now.
Top 3 Crypto Mining Apps: Introduction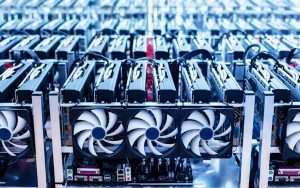 If you are looking to make money but you are not into trading due to high risks, I have the solution for you.
Let me explain the concept. In the ever-evolving world of cryptocurrency, mining has emerged as a transformative way for individuals to actively engage in the blockchain revolution. As the allure of digital gold grows, the methods of its extraction have also evolved. What's even more intriguing is the advent of mobile apps that empower users to partake in the mining process directly from the palm of their hands, leveraging the computational power of their smartphones. In this article, we'll embark on a journey to explore the dynamic landscape of the top 3 crypto mining apps. But before the list of the top 3, I'll teach you everything you need to know about mining apps.
Are you ready to make some extra money?
How Mining Apps Work: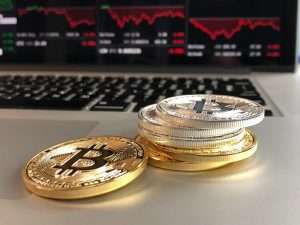 Mining apps play a pivotal role in simplifying the otherwise intricate process of cryptocurrency mining. Through their user-friendly interfaces, these applications provide a bridge between individuals and the world of blockchain-based wealth generation. Essentially, they enable users to harness the computational power of their smartphones to participate in the process of verifying transactions and adding new blocks to the blockchain. Apps eliminate the need for extensive technical knowledge or specialized hardware, making it possible for anyone with a smartphone to participate. The heart of a mining app is its user interface, especially for newcomers. For example, these apps offer a hassle-free configuration process. Users can choose the cryptocurrency they wish to mine, set mining intensity, and configure other parameters according to their preferences. Many mining apps provide real-time monitoring features that keep users informed about the progress of their mining activities. Mining apps often facilitate participation in mining pools. These pools aggregate the mining power of multiple users, increasing the chances of successfully mining a block. The rewards are then distributed proportionally among the pool participants. And yes, you need a wallet connected to your app in order to securely receive and manage the cryptocurrency rewards you earn through your mining efforts. This connection serves as a digital bridge, enabling the seamless transfer of your hard-earned digital assets from the mining app to your personal cryptocurrency wallet.
Mining app: Hardware
After everything I've told you above, let's discuss the most important piece of equipment you need to have: the phone!
When it comes to mobile cryptocurrency mining, your choice of smartphone can significantly impact your mining experience. Opting for a powerful and capable smartphone is crucial, as it directly affects the efficiency and effectiveness of your mining endeavors. The latest versions of smartphones are equipped with advanced processors, high-speed GPUs, and ample RAM – all of which are essential components for efficient mining. For instance, smartphones powered by the latest Samsung or Apple X-series chipsets offer impressive computational capabilities, ensuring that your device can handle the complex calculations demanded by cryptocurrency mining algorithms. Moreover, having a smartphone with an optimal cooling system is crucial. The heat generated during mining can affect performance and potentially lead to overheating issues. Modern smartphones often integrate advanced cooling mechanisms to prevent such problems, ensuring that your mining operations run smoothly. To stay at the cutting edge of mobile mining, consider smartphones from reputable manufacturers like Apple, Samsung, or OnePlus. The latest flagship models are usually equipped with the necessary processing power to tackle the demands of mining various cryptocurrencies. As the field of mobile mining evolves rapidly, it's advisable to keep an eye out for smartphones that not only offer high computational capabilities but also provide enhanced energy efficiency. Newer models often come with features designed to conserve battery life while optimizing performance – a crucial aspect for prolonged mining sessions.
Keep in Mind:

Mining does not make you rich!

It's important to set realistic expectations when it comes to mining on smartphones. While these devices have become increasingly powerful, they still have limitations compared to dedicated mining rigs or high-performance computers. The processing power of a smartphone, even the latest models, is significantly lower than that of specialized mining hardware. Smartphones simply cannot match the processing power and efficiency of dedicated mining equipment, which is purpose-built for these tasks. That's why you have to get the mindset of " With mine apps, I do some extras"
Top 3 Crypto Mining apps: Tier list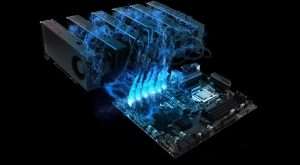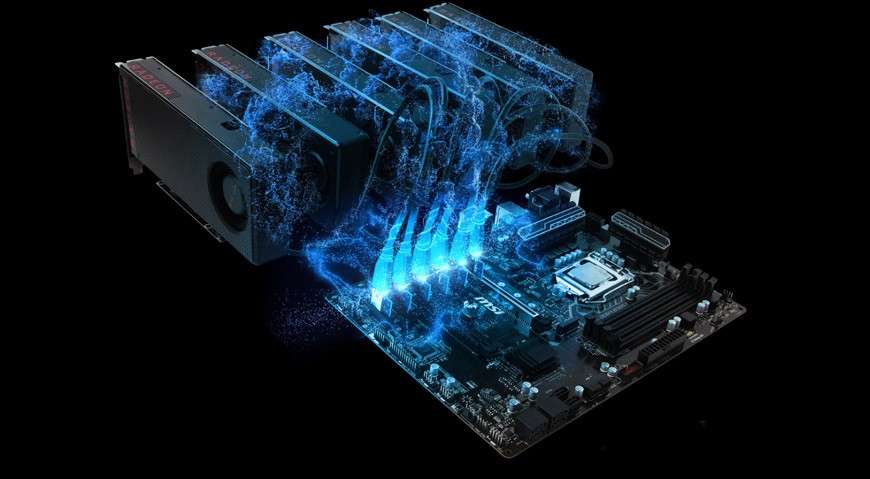 Finally, the moment has arrived to unveil the secrets! Having covered all the essential information you need to know for your journey to earning extra income with mining apps, it's now time to introduce our top picks for the best apps available in the current market.
In the ever-evolving landscape of cryptocurrency, EasyMiner emerges as a beacon of accessibility and innovation, offering a streamlined path into the intricate world of mining. At its core, EasyMiner represents a paradigm shift, transforming the traditionally complex process of cryptocurrency mining into an effortless and user-friendly experience. Moreover, Easy Mine has 3 subscription plans and the basic plan is free, you can really take advantage of it!
The futures are more or less the same as other apps:
The platform's intuitive design and user-friendly interface guide users seamlessly through every step of the mining journey. EasyMiner introduces a remarkable feature that empowers users with a single click. With just a tap, you initiate your mining operations, harnessing your device's processing power to contribute to the blockchain network. Stay connected to your mining endeavors through EasyMine's real-time dashboard. This dynamic feature provides up-to-the-minute updates on your mining progress, allowing you to monitor earnings, track active mining activities, and gauge your contribution to the network's operations.

Introducing a fresh face to the mining arena, the CryptoTab Browser emerges as a relative newcomer with immense growth potential. While its presence may be in its infancy, its trajectory suggests a journey of rapid and consistent advancement. Moreover, beneath its unassuming exterior lies an array of remarkable features that demand our attention and exploration.
Harnessing the Power of Cloud.Boost:
At the heart of the CryptoTab Browser's allure lies the cloud boost feature. This innovative function turbocharges your mining by tapping into cloud resources, enhancing your device's capabilities and, consequently, elevating your mining potential. With this potent tool at your disposal, you can watch your mining efforts surge ahead with newfound momentum.
The Distinctive Algorithm Advantage:
Distinguishing itself from the mining crowd, the CryptoTab Browser boasts its very own algorithm. Crafted to optimize mining efficiency, this algorithm guides your operations with precision, ensuring that your mining endeavors are both streamlined and productive. As the cryptocurrency landscape continues to evolve, having a tailor-made algorithm in your arsenal is a strategic advantage.
Dive In without Cost:
The CryptoTab Browser's appeal extends to those who wish to begin their mining journey without an upfront investment. With the ability to start mining for free, this browser invites users of all backgrounds to dip their toes into the cryptocurrency waters. This democratization of entry paves the way for exploration and experimentation, all without financial commitment.
For the PR Enthusiast: Referral Rewards Await:
Stepping into the shoes of those who prefer the art of persuasion, the CryptoTab Browser offers a compelling referral program. If sharing links and spreading the word aligns with your strengths, this program could become your gateway to earning extra income. By introducing others to the world of CryptoTab Browser, you not only expand the community but also reap the rewards.
Mobile Miner
Mobile Miner taps into the processing power of your smartphone's CPU and GPU, harnessing their capabilities for cryptocurrency mining.
The app employs a selection of mining algorithms tailored to different cryptocurrencies. These algorithms dictate the mathematical processes that your smartphone executes to mine coins. By optimizing algorithms, Mobile Miner maximizes efficiency, ensuring optimal returns while minimizing strain on your device.
Mobile Miner employs robust security measures, safeguarding your data and ensuring a secure mining experience.

By optimizing algorithms, Mobile Miner maximizes mining efficiency, helping you achieve the best possible returns.

Whether you're new to mining or an experienced enthusiast, Mobile Miner's user-friendly interface caters to all levels of expertise.
From the website it's mentioned you can mine with your phone, web browser, tablet, smart TV, VR headsets, Xbox, and even from playstation. If you have tried one of them let me know in the comment your experience.
Maybe a nice article can come out for others to read 😉
Top 3 Crypto Mining Apps: Conclusion
And there you have it – our exploration of the top 3 mining apps is going to its end. But before we bid adieu (until our next article 😉 ), let's make a crucial point clear. In the nascent stages of this technology, it's important to note that these apps don't operate in isolation only through your phone. While the concept is undeniably groundbreaking, you still need a collaboration with PCs and other devices that come into play. The apps serve as a bridge, allowing you to monitor and adjust mining settings via your smartphone, helping the user experience. Reflecting on this journey, it's remarkable to witness the evolution of utilizing smartphones as mining tools. As we stand on the cusp of untapped possibilities, we're reminded that the journey has only just begun. The trajectory of these apps is as promising as it is fascinating, and as the landscape of technology and cryptocurrency continues to evolve, we eagerly anticipate the myriad ways in which this fusion will reshape the future. So for now I'm done! I've told you everything you need to know and you discovered our top 3 mining app list. I hope you enjoyed reading the article and let me know in the comment below your thoughts and, as always, reach out on our social media.
Remember to share this article with your friends and family and I will see you in the next mining pool! 😉
Bye
This post contains affiliate links that will help me create new content without additional cost to you
I'm not a financial advisor
Disclaimer. Cryptonewsmart does not endorse any content or product on this page. While we aim to provide you with all the important information that we can obtain, readers should do their own research before taking any actions related to the company and carry full responsibility for their decisions, nor this article can be considered investment advice.
Sign up now: Get Smarter about Cryptocurrency with our weekly Free newsletter
Do you have any questions?  Reach out to us on any other social media, we will do our best to respond After you follow us 🙂
Instagram ——Twitter——-Facebook—–Tiktok-——YouTube