Which Crypto to Buy Today for Long Term?
With so many options accessible, deciding which cryptocurrency to buy today for long-term success might be overwhelming. In this section, we will discuss how to select the best cryptocurrency for long-term investment. We'll go through the significance of completing extensive research in order to make informed judgments, evaluate the potential for growth, analyze the technology and creativity behind various cryptocurrencies, monitor sentiment and the community surrounding them, and take regulatory concerns into account. We will also offer advice on diversification and risk management, as well as how to use bitcoin exchanges.
Key Takeaways:
Choosing the right cryptocurrency requires thorough research and analysis

Evaluating growth potential, technology and innovation, market sentiment, and regulatory factors can inform investment decisions

Diversification and risk management are essential for long-term success

Selecting a reputable cryptocurrency exchange is crucial for buying and storing cryptocurrencies

Stay updated with crypto news and adapt your investment strategy as the market evolves
Understanding Cryptocurrency Basics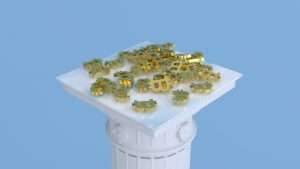 Understanding the fundamentals of Bitcoin and blockchain technology is crucial before investing in cryptocurrencies. Digital or virtual currency that uses cryptography for security is referred to as "crypto." Secure communication is made possible by the use of cryptography, which guarantees the secrecy, integrity, and authenticity of data. Blockchain technology, on the other hand, uses a decentralized network of computers to keep track of transactions. Cryptocurrencies are decentralized, which means they are not governed by a single entity. Instead, they run on a peer-to-peer network, allowing users to send and receive money directly from one another. Miners utilize sophisticated algorithms to validate transactions and add them to the blockchain.
Research and Due Diligence are Important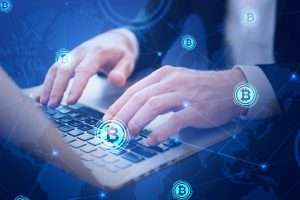 It is critical to undertake extensive study and due diligence before investing in any cryptocurrency.  You can make wise judgments by keeping up with Bitcoin news and learning about different cryptocurrencies. Following crypto updates on credible websites such as CoinDesk, Coin Telegraph or Cryptonewsmart is one way to stay up to date.  These websites offer current information on the newest developments in the Bitcoin sector, as well as market and governmental changes. Understanding the pros, cons, and long-term potential of different cryptocurrencies can be achieved by learning about them. Your long-term investing strategy may benefit from this information as you select the ideal cryptocurrency. Courses on bitcoin and blockchain technology are available for beginners to experienced learners on online learning platforms such as Udemy and Coursera.
Evaluating Potential for Growth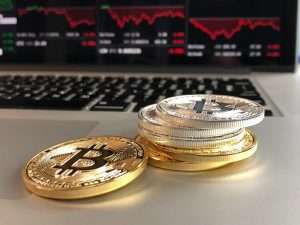 A cryptocurrency's growth potential must be considered before choosing it as a long-term investment. Monitoring factors that can impact a cryptocurrency's value is essential because market trends can change quickly. One crucial indicator is adoption rates. A cryptocurrency has a higher chance of long-term growth the more widely it is used. Choose cryptocurrencies that have a sizable user base and are becoming more well-liked by retailers. Another essential factor to take into consideration is partnerships. Collaborations with well-known firms and organizations can boost a cryptocurrency's legitimacy and offer new growth prospects. When assessing a cryptocurrency's growth potential, it's also vital to examine market size. Smaller market-cap cryptocurrencies may have more possibility for growth, but they may also be riskier bets. Cryptocurrencies with a higher market valuation, on the other hand, may be more stable but have less potential for considerable growth.
Indicators for Growth Potential
| Indicator | Description |
| --- | --- |
| Adoption Rates | The level of acceptance and use of a cryptocurrency among merchants and users. |
| Partnerships | Collaborations with established companies and organizations that enhance the credibility and potential of a cryptocurrency. |
| Market Size | The total value and size of a cryptocurrency's market. |
| Industry News | Developments, regulatory changes, and cybersecurity risks that may impact the value and potential growth of cryptocurrencies. |
Analyzing the Technology and Innovation
When deciding which crypto to buy today for the long term, it is critical to examine the underlying technology and innovation. Every cryptocurrency depends on blockchain technology to give users a decentralized, safe, and open transaction ledger. However, not all blockchains are the same. Some have distinguishing characteristics and functionalities that set them apart from the competition. For many projects, Ethereum is a preferred choice since it enables developers to build decentralized applications on top of its blockchain. Understanding the development team is another critical component in analyzing the technology and innovation behind a coin. A skilled team with blockchain industry knowledge can drive innovation and introduce new features and capabilities to the project. Finally, assess whether a cryptocurrency's technology can be employed in real-world applications outside of the crypto realm. Some projects, such as XRP, are expressly built for cross-border payments, which makes them potentially appealing to financial institutions and corporations.
Scanning the Market Sentiment and Community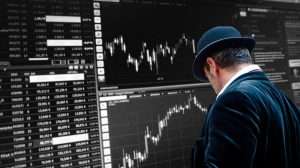 While analyzing which crypto to buy today for the long term, cryptocurrency's technology and growth potential are important, it is also critical to analyze the market sentiment and community surrounding it. You may acquire vital insights about a cryptocurrency's long-term potential by measuring public interest and community involvement. Monitoring social media and staying up to date on crypto news can provide a plethora of information regarding market mood. Positive news and developments can create excitement and increase the value of a cryptocurrency, whilst negative news might have the reverse impact. It is crucial to keep a balanced viewpoint and avoid letting short-term volatility get the best of you. A cryptocurrency's long-term prospects can be learned about by conversing with the crypto community. Following discussion forums and online communities can help you understand what people are saying about a coin and any potential worries or challenges.
Considering Regulatory Factors
It is critical to evaluate the regulatory landscape in your target market when investing in cryptocurrencies. The expanding potential of cryptocurrencies as well as their long-term viability may be impacted by regulations. Many countries have recently implemented or amended crypto rules in order to safeguard investors and combat fraud. In the United Kingdom, the FCA (Financial Conduct Authority) has enacted stringent anti-money laundering and counter-terrorist funding legislation. The purpose is to increase openness in the Bitcoin sector and ensure that cryptocurrency service providers adhere to high standards. However, regulations can also be a double-edged sword. Governments may over-regulate or impose restrictions that impede the growth of cryptocurrencies. For instance, China has banned ICOs (Initial Coin Offerings) and crypto exchanges, which has prevented Chinese investors from participating in the global crypto market.
Diversification and Risk Management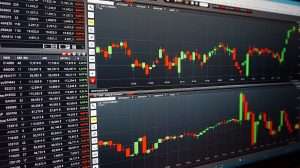 Before selecting Which Crypto to Buy Today for Long Term, diversification, and risk management should be prioritised. By distributing your investments among multiple cryptocurrencies, you can balance the risks and rewards of the volatile cryptocurrency market. Diversification can be accomplished by allocating a percentage of your investment portfolio to various types of cryptocurrencies based on their risk profile. For example, you may allocate a larger portion of your portfolio to more established cryptocurrencies such as Bitcoin and Ethereum while also investing in smaller, younger cryptocurrencies with high growth potential. Risk must also be managed by setting reasonable expectations and avoiding emotional decision-making. The cryptocurrency market can be unpredictable, and it's crucial to have a clear understanding of your investment goals and risk tolerance. Avoid investing more than you can afford to lose, and set stop-loss orders to minimize losses in case of unexpected market downturns.
Crypto Exchanges
Choosing a trustworthy and safe exchange is critical when investing in cryptocurrencies. A cryptocurrency exchange is a website where you may buy, sell, and store your preferred cryptocurrencies. Before selecting an exchange, examine issues such as security, costs, transaction speed, and the variety of accessible cryptocurrencies. Look for exchanges that use strong security methods, such as two-factor authentication and cold storage, to keep your digital assets safe from potential cyber threats. Among the top cryptocurrency exchanges to consider are Coinbase, Binance, and Kraken. Take the time to research and evaluate various exchanges to determine which one is ideal for your investment needs.
Promising Cryptocurrencies for Long-Term Investment
Now that you have a better understanding of  which crypto to buy today for long-term factors to consider when choosing a cryptocurrency investment, let's take a look at some promising options:
| Cryptocurrency | Potential for Growth | Key Factors to Consider |
| --- | --- | --- |
| Ethereum (ETH) | Widely adopted blockchain with a strong developer community and potential for scalability improvements | Competition from other smart contract platforms, potential regulatory impacts |
| Bitcoin (BTC) | The first and most well-known cryptocurrency, widely adopted by individuals and institutions | Volatility, potential regulatory impacts, and scalability concerns |
| Chainlink (LINK) | Leading Oracle network with real-world adoption and partnerships with major companies | Competition from other Oracle networks, potential regulatory impacts |
| Cardano (ADA) | Highly scalable blockchain with a strong focus on academic research and development | Competition from other smart contract platforms, early stage of development |
These are just a few examples of promising cryptocurrencies, and it's important to conduct your own research and due diligence before making any investment decisions. Remember to consider factors such as the technology and innovation behind each cryptocurrency, market sentiment and community engagement, regulatory developments, and risk management strategies.
It's time to select a trustworthy and safe cryptocurrency exchange now that you've picked which cryptocurrency to purchase today for the long term. Making a choice might be difficult with so many possibilities. The following are some crucial things to think about:
Security: Look for exchanges with robust security measures, such as two-factor authentication, encrypted databases, and cold storage for funds.
Liquidity: High liquidity ensures that you can buy and sell your cryptocurrencies quickly, without significant market impact.
Fees: Make sure to review the fees for trades, withdrawals, and deposits. Some exchanges may also charge additional fees for specific features or services.
Currency support: Ensure that the exchange supports the cryptocurrency you want to trade. Some exchanges may only support a limited selection of cryptocurrencies.
Create an account on the exchange you've chosen, then fund it with fiat money or other cryptocurrencies. After that, you can carry out your deals, and acquire, and keep your preferred cryptocurrencies. Before investing in any cryptocurrency, keep in mind to do your homework and due diligence. Investment diversification, risk management, and strategy modification are all important when the market changes.
Which Crypto to Buy Today for Long Term in Conclusion?
Investing in cryptocurrencies for the long term can be a lucrative strategy for those who take the time to research and analyze the market, as well as manage risks effectively. As we have discussed,( Which Crypto to Buy Today for Long Term?)understanding the basics of cryptocurrency and blockchain technology is the first step towards success. When choosing a cryptocurrency for long-term investment, evaluating the potential for growth, analyzing the technology and innovation, scanning the market sentiment and community, considering regulatory factors, and diversifying your investments are all important aspects to consider. Finally, navigating crypto exchanges and choosing a reliable and secure platform to buy and store your cryptocurrencies is paramount.
I'm not a financial advisor
Disclaimer. Cryptonewsmart does not endorse any content or product on this page. While we aim to provide you with all the important information that we can obtain, readers should do their own research before taking any actions related to the company and carry full responsibility for their decisions, nor this article can be considered investment advice.
Sign up now: Get Smarter about Cryptocurrency with our weekly Free newsletter
Do you have any questions?  Reach out to us on any other social media, we will do our best to respond After you follow us 🙂
Instagram ——Twitter——-Facebook—–Tiktok-——YouTube
FAQ
Q: Which cryptocurrency should I consider buying today for long-term investment?
A: The choice of cryptocurrency for long-term investment depends on various factors such as your risk tolerance, research, and market analysis. It's essential to evaluate the growth potential, technology, community sentiment, and regulatory factors before making a decision.
Q: What are the basics of cryptocurrency and blockchain technology?
A: Cryptocurrency is a digital or virtual form of currency that uses cryptography for secure transactions. It operates on blockchain technology, which is a decentralized and transparent ledger system. Blockchain ensures the integrity and immutability of transactions, making it the backbone of cryptocurrencies.
Q: Why is research and due diligence important before investing in cryptocurrencies?
A: Research and due diligence help you understand the market trends, technology, and potential risks associated with different cryptocurrencies. Keeping up with crypto news, learning about various cryptocurrencies, and analyzing their long-term potential can significantly impact your investment decisions.
Q: How do I evaluate the potential growth of a cryptocurrency?
A: Evaluating the growth potential involves considering market trends, adoption rates, partnerships, and technological advancements of a cryptocurrency. Assessing these factors can help you gauge the potential growth and long-term prospects of a particular cryptocurrency.
Q: Why is analyzing the technology and innovation behind cryptocurrencies important?
A: The technology and innovation behind a cryptocurrency determine its competitive advantage and potential longevity. Analyzing the underlying technology helps you understand its uniqueness, scalability, and potential for solving real-world problems, which can influence its long-term success.
Q: How do market sentiment and the crypto community impact long-term potential?
A: Monitoring market sentiment and engaging with the crypto community can provide valuable insights into the long-term potential of a cryptocurrency. Positive sentiment and an active community indicate a higher chance of adoption and growth, while negative sentiment may indicate potential risks or challenges.
Q: What role do regulatory factors play in cryptocurrency investments?
A: Regulatory developments and compliance can significantly impact the stability and growth of cryptocurrencies. It's important to stay informed about relevant regulatory changes and understand how they can influence the long-term prospects of different cryptocurrencies.
Q: Why are diversification and risk management important in cryptocurrency investments?
A: Diversification helps spread the risk by investing in a variety of cryptocurrencies, reducing the impact of any single investment. Risk management involves setting realistic expectations, managing asset allocation, and understanding the volatility of the crypto market for a more balanced long-term investment strategy.
Q: Which cryptocurrencies show promise for long-term investment?
A: There are several cryptocurrencies with potential for long-term investment. However, it's essential to conduct thorough research and analysis specific to each cryptocurrency. Promising cryptocurrencies might include Bitcoin (BTC), Ethereum (ETH), Litecoin (LTC), Ripple (XRP), and Cardano (ADA), among others.
A: Choosing a reliable and secure cryptocurrency exchange is crucial. Research different exchanges consider factors like security measures, user experience, supported cryptocurrencies, and ease of use. Create an account on the chosen exchange, verify your identity if required, and follow their process for buying, selling, and storing cryptocurrencies.
Q: What should I keep in mind when investing in cryptocurrencies for the long term?
A: Investing in cryptocurrencies for the long term requires careful research, analysis, and risk management. Stay updated with crypto news, adapt your strategy as the market evolves, and never invest more than you can afford to lose. It's also important to consider your investment goals, risk tolerance, and consult with a financial advisor if needed.