Hello and welcome back to this new article. Today's topic is the 7 things that won't happen in the crypto world. I know out there there is a lot of information and a lot of them are fake news. So I'm here today to help you to understand what almost certainly will not happen in the crypto world. Remember this is a personal idea based on the current situation. If you are ready you have a lot to read and will be very interesting!
Let's get started, shall we?
1. Bitcoin becomes obsolete and completely loses its value.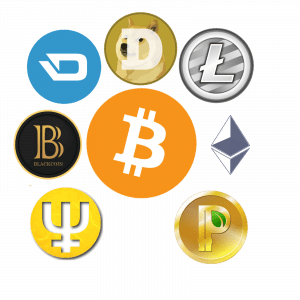 Bitcoin is the first and biggest cryptocurrency in the world and It has created the path for the entire digital asset world. Since its release in 2009, Bitcoin has experienced exponential growth in value, getting the attention of investors and enthusiasts alike.  For sure this is one of 7 things that won't happen in the crypto world even in the current market climate, where Bitcoin's value may not be at its all-time high, it still is very valuable and its price still is 24000-ich times higher than the dollar. This substantial stability showcases Bitcoin's unique ability to generate returns for both day traders and swing traders. What truly sets Bitcoin apart and contributes to its appreciation are its attributes. Firstly, Bitcoin operates on a decentralized network known as the blockchain, which ensures transparency, security, and resistance to censorship.
2. A universally accepted global cryptocurrency is adopted by all countries.
This may be how the future will look in 30-40 years but right now it has several practical challenges and complexities that make it highly unlikely to become a reality in the foreseeable future. The idea of a universally accepted global cryptocurrency being adopted by all countries represents a radical change in the global financial landscape. Let me list a few of them to let you understand the point better.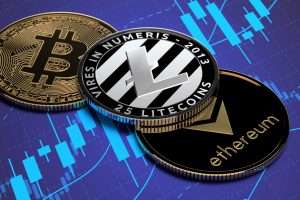 Regulatory Divergence
Each country has distinct rigid regulations for frameworks and monetary policies and they are all tailored to their specific economic and political contexts. Achieving consensus and harmonization among all nations regarding the adoption of a single global cryptocurrency would require overcoming vast differences in regulatory approaches, concerns about financial stability, and the desire to retain control over domestic currencies. The likelihood of all countries aligning their regulatory frameworks to accommodate a global cryptocurrency is slim in a positive thriving environment. Different is in a world ruled by one tyrant, but this is not what we are hoping for, right?
National Sovereignty
Currencies define in some ways a country's identity and sovereignty. Governments exercise control over their currencies as a means to manage their economies, control monetary policy, and respond to financial crises. It would be challenging to convince all countries to relinquish control over their national currencies and adopt a global cryptocurrency that is not directly under their control. National identity, economic considerations, and concerns over losing autonomy would present significant barriers to universal adoption.
Economic Considerations
A universal global cryptocurrency would need a peaceful world. For example, the world needs to fix economic disparities among countries, including varying levels of development, financial infrastructure, and economic stability. Countries with weaker economies may be hesitant to adopt a global cryptocurrency that could potentially undermine their existing financial systems or accelerate economic inequality between rich and poor. Finding a balanced approach that accommodates the needs and concerns of both developed and developing nations would be a significant challenge.
3. Cryptocurrencies replace traditional fiat currencies entirely.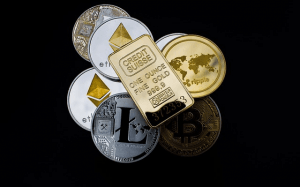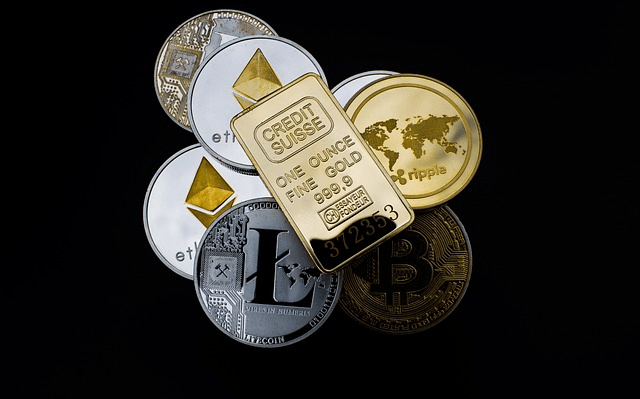 For sure that is one of 7 things that won't happen in the crypto world the complete replacement of traditional money by cryptocurrencies represents a highly ambitious and unlikely scenario. Is true that cryptocurrencies have gained popularity and in some countries have a legal tender but it has several significant challenges and barriers stand in the way of their complete replacement of fiat currencies. I'll show some points.
Regulatory Hurdles
Regulations vary a lot from country to country. Governments and regulatory bodies are cautious about adopting cryptocurrencies as legal tender due to concerns regarding consumer protection ( at least this is what they want us to believe), financial stability, money laundering, and tax evasion. Creating a comprehensive and globally accepted regulatory framework that adequately addresses these concerns while facilitating the widespread adoption of cryptocurrencies would be a very difficult and long process.
Scalability and Efficiency:
All Cryptocurrencies face scalability and efficiency challenges. To replace fiat currencies entirely, cryptocurrencies would need to demonstrate scalability to handle the vast number of transactions that occur in the global economy efficiently. Significant technological advancements, such as the implementation of advanced consensus algorithms and layer-two solutions, would be required to achieve the necessary transaction speed and volume. I think that in the future with more AI programs and new algorithms, this problem will have a solution, but meanwhile, it is what it is. Right?
User Adoption and Trust
The universal adoption of cryptocurrencies as a replacement for fiat currencies would require a significant shift in consumer behavior and trust. A large part of the population is still unfamiliar with cryptocurrencies, and there are concerns regarding security, volatility, and ease of use. Building trust and confidence in cryptocurrencies as a reliable and stable way of exchange would require extensive education, user-friendly interfaces, enhanced security measures, and solid value propositions.
4. All governments ban the use of cryptocurrencies worldwide.
Ok, let's continue with our 7 things that won't happen in the crypto world. This is probably the most plausible scenario but unlikely will become reality and here is why.
Global Coordination
Forcing a worldwide ban on cryptocurrencies would require unprecedented global coordination among governments, regulatory bodies, and law enforcement agencies. Achieving consensus and uniformity across hundreds of countries with varying political, economic, and legal systems is a complex task. Cooperation on such a scale is highly challenging, as countries have diverse priorities and differing levels of acceptance toward cryptocurrencies.
The question is, will people accept this?
Technological Limitations
The core point of cryptocurrencies is being decentralized. For that reason, it is difficult to control or shut them down entirely. The distributed nature of these networks, combined with the use of encryption and anonymity measures, makes it challenging to enforce a complete ban effectively. Cryptocurrency transactions can be conducted peer-to-peer, making it challenging for governments to trace and regulate them effectively.
Economic Impact
Cryptocurrencies have become an established part of the global financial landscape, creating significant investment possibilities and innovative projects. A worldwide ban would have profound economic implications, disrupting industries built around cryptocurrencies and blockchain technology. It would also limit the potential benefits and opportunities offered by cryptocurrencies, such as job creation, technological advancements, and financial inclusion.
5. A decentralized autonomous organization (DAO) becomes the dominant form of governance in the crypto space.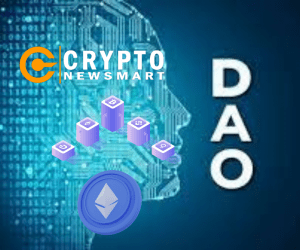 7 things that won't happen in the crypto world
The rise of DAOs in the crypto world is indeed an intriguing development, but the complete dominance of DAOs as the primary form of governance faces several challenges. Let me explain. First point DAOs are still in their early stages of development and implementation. That means the system is not ready yet. While they have gained attention and experimentation, the concept is relatively new and evolving. DAOs operate based on smart contracts and decentralized decision-making, allowing stakeholders to participate in governance processes. Moreover, the users need to learn how it works and how to use it properly.
Second point is about the users' participation. The governance of decentralized systems through DAOs requires active participation and engagement from stakeholders. Having, all the time, collective consensus among a diverse range of participants can be challenging. Moreover, models often require participants to possess technical expertise, understand the intricacies of blockchain systems, and be willing to actively contribute to decision-making processes. A very complex point to achieve from my point of view and that's why it may be very difficult to scale across the entire crypto space. There are a few more points why it is difficult to achieve the dominance of governance in the crypto space. DAOs operate in a regulatory environment that is still evolving and adapting to the unique challenges posed by decentralized systems. Governments need to lose power and that is quite a difficult scenario.
6. Quantum computers crack the cryptographic algorithms used in cryptocurrencies.
How much do you know about quantum computers?
We almost reach the end of 7 things that won't happen in the crypto world stay here tight you will learn allot
First thing a definition of a Quantum computer:
"A quantum computer is a type of computing device that leverages the principles of quantum mechanics to perform certain types of computations at a significantly faster rate than classical computers. Unlike classical computers that use bits to represent information as either a 0 or a 1, quantum computers use quantum bits, or qubits, which can exist in multiple states simultaneously."
Not so easy and not so clear 😱😱😱
Quantum mechanics is a branch of physics that describes the behavior of matter and energy at the smallest scales. It introduces concepts such as superposition and entanglement, which are fundamental to how quantum computers operate. If you want to know more you have to dig into quantum physics to know the details of how it works. I have a few points down here before I tell you about this point.
Qubits
The basic building blocks of a quantum computer are qubits. Qubits can represent both 0 and 1 simultaneously, thanks to a property called superposition. This ability to be in multiple states simultaneously allows quantum computers to perform parallel computations and explore various possibilities simultaneously.
Quantum Gates
Quantum gates are analogous to the logic gates in classical computers and are used to manipulate qubits. These gates perform operations that rotate the qubits' state or change their entanglement relationships. By applying sequences of quantum gates, quantum algorithms can be executed to perform specific computations.
Quantum Entanglement
The next mechanism is entanglement. It is a phenomenon where two or more qubits become correlated in such a way that the state of one qubit cannot be described independently of the others. Entangled qubits are linked in a manner that their states are interdependent, even when separated by large distances. This property enables quantum computers to perform certain computations faster than classical computers. Speed is the core strength of quantum computers. Being able to make more operations simultaneously, more complex, and faster is the future of computers.
Quantum Algorithms
Quantum algorithms are specifically designed to take advantage of the unique properties of qubits and quantum gates. These algorithms leverage the superposition and entanglement of qubits to perform computations more efficiently than classical algorithms for certain types of problems. Examples of quantum algorithms include Shor's algorithm for factoring large numbers and Grover's algorithm for searching databases.
I hope this helped you to understand a little bit better about quantum computers. I know it is very complex and if you like you can find more by just googling.
Let me get back to the list of 7 things that won't happen in the crypto world.
The potential development of quantum computers capable of breaking the cryptographic algorithms used in cryptocurrencies is a topic of ongoing research and concern. While quantum computing holds promise for various applications, including solving complex computational problems, its impact on cryptocurrencies depends on several factors:
Quantum Computing Advancements
Quantum computing is still in its early stages, and the development of practical and scalable quantum computers capable of breaking cryptographic algorithms is a significant technological challenge. While researchers have made progress in quantum computing, building quantum systems that can perform the necessary computations to break cryptographic algorithms at a large scale remains a complex task. The timeline for achieving this breakthrough is uncertain and the money needed to build this type of computer is uncertain too.
Quantum-Resistant Cryptography
The potential threat of quantum computers is addressed by the crypto community actively by developing and implementing quantum-resistant cryptographic algorithms. These algorithms are designed to withstand attacks from both classical and quantum computers, providing enhanced security and resilience. Researchers are exploring post-quantum cryptography solutions that can protect existing cryptocurrencies and ensure their longevity in the face of quantum threats. Security is the first problem to solve in the crypto world.
Transition Period
Let's make a scenario where quantum computers capable of breaking cryptographic algorithms become a reality, then it would likely be a transition period to migrate existing cryptocurrencies to quantum-resistant algorithms. This would involve a coordinated effort within the crypto community, including developers, miners, and users, to upgrade their systems and adopt new cryptographic standards. Such a transition would require time and effort but is feasible given the collaborative nature of the crypto ecosystem. Cryptos will always adapt no matter what!
Forking and Chain Split Possibilities
The transition to quantum-resistant algorithms may involve forking or splitting existing blockchain networks. If consensus cannot be reached among stakeholders on the migration process, it could lead to different versions of the blockchain and potential fragmentation of the cryptocurrency community. However, the crypto community has demonstrated its ability to navigate contentious issues and reach consensus in the past, as seen in various network upgrades and hard forks. Forking or splitting can lead to new coins and new earning possibilities with new and better technologies.
7. The price of a single Bitcoin reaches zero.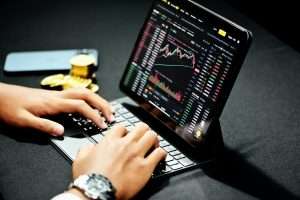 Yes! The last point of 7 things that won't happen in the crypto world
I hope you liked it until now, so without further ado is time to enjoy the last point.
Will Bitcoin reach zero value in the future?

I don't think so, and here is why is all about market demand and adoption. Bitcoin has gained widespread recognition and adoption, with a growing number of individuals, institutions, and businesses participating in the Bitcoin ecosystem. This increasing demand and acceptance contribute to the value and market dynamics of Bitcoin. The network effect and network value that Bitcoin has built over time make it highly improbable for its price to plummet to zero. In fact, I think we will reach new highs in the future when the resistance of $ 30000-ich broke.
Bitcoin has a robust infrastructure and ecosystem with mining operations, wallets, exchanges, and a dedicated community of developers and users. This infrastructure provides a solid foundation for Bitcoin's functionality and utility as a digital currency. The continuous development and improvement of the Bitcoin ecosystem enhance its longevity and make it improbable for the price to reach zero.
The last point is all about historical price performance. Bitcoin has demonstrated significant price appreciation over the years, despite experiencing periodic market corrections and volatility. Even after the huge correction, it was 15000 more valuable than the dollar, keep it in mind! While the price can fluctuate in response to various factors such as market sentiment, regulatory developments, or macroeconomic events, the overall trajectory of Bitcoin's value has shown resilience and an upward trend. The historical performance suggests that Bitcoin possesses inherent value and is unlikely to become completely worthless.
Conclusion
Here we have the 7 things that won't happen in the crypto world. That was a very long article with a lot of information. I hope you liked and shared it with your friends and family. It took me a lot of time and passion to write it and I appreciate some comments and feedback on the topic. Let us know in the comments or reach us out via social media.
It's all for now,
I will see you in the next article.
Have a great day.
Bye