​​ We may have Evidence FTX Was a Deep State Plan to Capture Crypto. Why do we think so?
After the FTX scam, new evidence of the deep state's plan to capture the crypto industry is coming out.
Reports suggest that FTX was an elaborate scheme to gain control of the crypto market by using its platforms as a way to track and monitor transactions, while at the same time funneling money into large corporate wallets.
This would have allowed the deep state to have access to customer information and transactional data, which could be used for their financial gain.
Additionally, reports are suggesting that FTX was using its platforms to manipulate the crypto markets by creating artificial volatility in the price of certain coins. This is a dangerous practice, as it could lead to market crashes and other destabilizing events.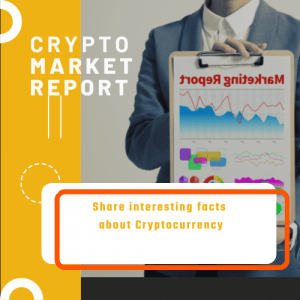 But let's start from the beginning to connect the dots, shall we?
Remember we are just highlighting and connecting the dots only you will drive your conclusions.
So how FTX started and from who? Who's behind Sam Bankman-Fried, the CEO of FTX?
It turns out that Bankman-Fried was backed by a group of tech investors from Silicon Valley and Wall Street. This same group has been linked to several other crypto projects, raising questions about their involvement in this fraudulent scheme.
The most notorious member of this group of investors is Peter Thiel, the billionaire entrepreneur, and investor who was an early backer of Facebook.
What's more, reports suggest that Bankman-Fried had connections to some powerful individuals in Washington D.C., including Steve Bannon, the former White House chief strategist. This raises further questions about what kind of influence the deep state may have had on the project.
It's clear from all this evidence that FTX was more than just a shady crypto exchange; it could have been part of a larger plan by powerful forces to gain control over the crypto market. It all started with the idea of taking down the crypto market independency creating a huge chess board on a global scale. As always, it starts with the media. Jim Cramer ( Mad Money) in a tweet claims that Sam Bankman-Fried is the new JP Morgan. That's the first step for creating the new "king", " the best in the field" to build up credit for Sam and FTX. Now the spotlights are on and the attention is on him. To make it even bigger Sam Bankman-Fried has been on the cover of the magazine Fortune with the title of being "the next Warren Buffet". That's how the media creates the new successful idol. Plus photos of Sam Bankman-Fried with politicians and celebrities come public. The stage is set.
Who is behind Sam Bankman-Fried?
They've been called "a gang of kids playing with crypto and dating each other". Sam Bankman-Fried was running FTX while his girlfriend was running Alameda. Other people were implicated in FTX, like Gary Wang. If you google his name you don't find any information about him and the only photos you can see are of him from the back. You can't find his face in any photos, so who's this person? Nobody knows. The CRO of the company was Dan Friedberg. He was implicated in some fraud in ultimate bets.
What about his parents?
25th April 2019 Biden announced his presidential campaign. 13 days later Sam Bankman-Fried launched FTX and overnight became the second largest exchange in the world and he became the biggest donor to Biden.
So let's have a look at his parents. His mother is Barbara Fried. She works in tax policy, property, and political theory fields. His father is Joseph Bankman. Also a professor of law with a role in tax in Silicon Valley for start-ups.
Both of them are massive donors for the Democratic. Caroline's father, Sam Bankman-Friend's girlfriend, is Glenn Ellison who was working for Gery Gensler who's the head of S.E.C. ( Security Exchange Commission). On top of that Sam Bankman-Fried graduated from M.I.T. where Glenn Ellison and Gery Gensler are professors… Interesting.
Let's go bigger. FTX was listed on the World Economic Forum (WEF) website as a partner. Of course, now the link is removed but thanks to the web archive the trail has been kept alive.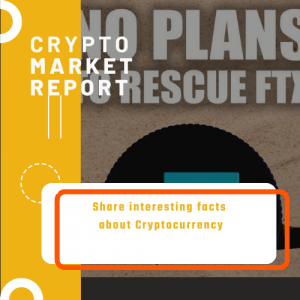 Who is Gabriel Bankman-Fried?
First of all Sam's brother. Second, he's into politics and he created "Influence watch, guarding against pandemic". He was supporting the Biden administration and he created a proposal for 30$ billion for "the containment of future pandemics" ( more policies to lock you down). They also were raising money by "guarding against pandemic super pac" for the democratic. Another dot is Sam Bankman-Fried donated 40$ million to the democratic just before the bankruptcy scandal.
Is anyone else from the family?
Let's have a look into Sam Bankman-Fried's aunt. Linda P. Fried is listed on the WEF website as she's an epidemiology scientist from the Johns Hopkins Medical Institution. Yes, the same place where the test was run in "how to do in case of a pandemic" right before the pandemic came out. Coincident?
Now is the time for the juicy part.
Several reports came out on how FTX was involved in laundering Ukrainian money. Using FTX Sam Bankman-Fried was able to move funds out of Ukraine toward the US. $35 million from Ukraine alone and another $20 million from other countries. His partner in crime, Gary Wang (the ghost) and the CRO Dan Friedberg were also implicated in this money laundering scandal.
Yes! All the money from all the countries in the world, better said your tax money, gifted by politicians to "save Ukrainian from the war" went straight to the FTX, washed, and back into the Deep State pockets.
The Ukrainian government launched in March a website for cryptocurrency donations and it was backed up by FTX. Coincident?
After Terra-Luna collapsed Sam Bankman-Fried came out saying " I will save the crypto world" and then he went to the US government giving his idea of regulations to keep the crypto space clean and safe.
Sam Bankman-Fried's regulations ideas had the purpose to tie up the crypto industry, as it came out. An attempt to eliminate other competitors, imposing his way to be the creator of the rules for the crypto market. In his words "to have the greater oversight over the digital asset market".
And now, What happens?
After FTX's bankruptcy, Treasury Secretary Jenette Yellen stepped out saying " After the FTX scandal the crypto industry must be regulated".
Let's break down these words.
Yellen used a scandal as an excuse to ask for more regulations and more control over the crypto market. The same regulations Sam Bankman-Fried was attempting to impose before FTX's bankruptcy happened. So, what kind of fraud is this? Maybe it's a well-planned operation from the deep state through FTX and Sam Bankman-Fried. Using the same old tactic of "burn it down, play hero and build a new one with your own rules to keep others out".
Remember, follow the money. That will give you all the answers.
What is CZ's part of this story?
The deep state wants to take all down and be the only one in charge of the game.  In our previous article, we explained how FTX collapsed ( https://cryptonewsmart.com/crypto-market-crash-what-happened-with-ftx/). If you remember, CZ made a non-binding offer to bail out FTX. Keep this point in mind for later. Now let's take a step back to have a clearer vision of the situation.
Binance is the largest exchange in the world and it's Chinese, right?
FTX was the second largest exchange in the world and was created by the US, and they wanted to take out all the competition starting from Binance. So CZ made the offer, he was very close to getting a checkmate and falling too. But the US government stepped in with the regulations, and FTX was out of the picture. So CZ made a brilliant move. He declared his support for regulation, getting rid of his biggest competitor and probably becoming part of the game himself. He knew that if he didn't take action, he also would be part of the game, but from the losing side. So that's why CZ bailed out FTX and saved his own business at the same time.
Now let's get back to FTX collapse and CZ's proposal for the last point. Keep in mind that FTX is the only one who gets approval to run the only US crypto-derived exchange in the US. So when CZ made his offer to bail out FTX he was probably thinking of a long-term plan to eliminate the competition and get one step ahead, or not. By having the only US crypto-derived permission CZ wanted to take advantage of the situation and gain a foothold in the US crypto market.
Do you see the bite?
Then the US would have full access to all the books of Binance.
All down in one shot. Brutal scenario, isn't it?
Let's have a look at some facts.
Who was the short seller that took down Terra-Luna, Celsius, Voyager and 3AC?

Sam Bankman-Fried.

CZ knew all of that.

Who was the one proposing regulations?

Sam Bankman-Fried.

Who bailed out FTX?

CZ from Binance.
Makes you think, doesn't it? What a crazy story! Did everything happen coincidentally or is there more behind it? We will let you draw your conclusions.
In conclusion, FTX's bankruptcy and Yellen's call for crypto regulations look more like a well-planned ploy by the deep state to take control of the crypto market with Sam Bankman-Fried as their puppet. CZ, from Binance, had to make a move to save his own business which makes us wonder if he was part of the plan or just an opportunist.
The truth is that only time will tell what happened here and if anyone was trying to scam or manipulate the crypto market. But one thing is clear, we have to be vigilantes and stay informed to be able to identify the potential dangers of this highly volatile industry. Only when we take our precautions, research, and act with caution can we ensure that the crypto world is safe, secure, and free from any fraud.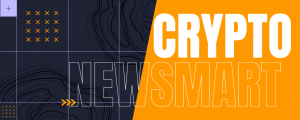 Who's next?
In the game of taking down all the competitors, who's next?
In the US there's one strong competitor: Tether. Tether is a digital asset that is pegged to the US dollar. This means that one unit of Tether is always worth $1. Tether was created to provide liquidity and stability to the cryptocurrency market. Tether is issued by Tether Limited, a company located in Hong Kong. Tether Limited is owned and operated by BitFinex, one of the largest cryptocurrency exchanges in the world. BitFinex has been accused of using Tether to prop up the price of Bitcoin and other cryptocurrencies.
They haven't been able to get down Tether yet. But, what if they have a plan for that?
According to a Bloomberg investigation, Tether has loaned Celcius 1$ billion which is more than half of its own reserves. This could be another sign of deeper manipulation behind the scenes.
How does it work?
Simply, it's the same game done with FTX.
If they collapse Celsius, Tether will be exposed because then they drain all they reserve to try to save Celsius. You can say it's a long shot, but the US tried to get on Tether from the beginning. Fining it for 41$ million for example. Filing lawsuits and filing every sort of fine to get them. "If the legal way fails then it is time for the dirty way" that's how they collapse others. The US wants to control the USD stablecoin market with the USDC, so Tether is on its way and needs to be eliminated.
In conclusion:
Will Sam Bankman-Fried pay for what he did? Will the SEC protect him?
We don't know, but we can guess. His actions have already caused a huge ripple in the crypto world, and it might take a while before things settle down again. The US is making moves to control the crypto market and we should be aware of any potential manipulation that could happen behind the scenes. Remember, FTX is not a US company as it was under the Bahamas. Brian Armstrong said that FTX was an offshore exchange not regulated by the SEC.
What will happen next?
We don't know for sure. But we can expect a crypto crack. All major institutes are crying out loud for more regulations, but are they giving back the money funneled from FTX to the Democratic?
Keep in mind that this money came from people who had a wallet open on FTX and they have lost everything in the bankruptcy. So before another exchange collapses I really really suggest you take them out until the waters get calm. The point of having crypto is "self-custody", so why do you want to keep on an exchange? Especially now after what happened to FTX. The last point of the conclusion is Bitcoin is not crypto and is not a security either.
Bitcoin is the only digital asset that doesn't have an issuer or a counterparty risk.
It's decentralized and it's like a commodity. There's no central issuer that can create Bitcoins, unlike all other cryptocurrencies. I hope you find this article helpful in understanding the current situation and future implications of the crypto market. Keep learning and stay safe!
Thanks for reading.
If you liked reading it, feel free to share it with your friends.
Also, don't forget to follow us on social media for more insights into the crypto world!
Have a great day and see you all in the next article!
Disclaimer. Cryptonewsmart does not endorse any content or product on this page. While we aim at providing you with all the important information that we could obtain, readers should do their own research before taking any actions related to the company and carry full responsibility for their decisions, nor this article can be considered investment advice.
---
Sign up now: Get Smarter about Cryptocurrency with our weekly Free newsletter
Do you have any questions?  Reach out to us on any other social media, we will do our best to respond After you are Following Us  🙂
Instagram ——Twitter——-Facebook——Quora
Do you like the Article?  Please share   Thank you… Here we will share some other posts you might like
**This post contains affiliate links that will help me create new content without additional cost to you **
**I'm not a financial advisor **
 Here we will Share another post you might like