Metaverse Define
On Oct. 28, Mark Zuckerberg announced that Facebook was changing its name to Meta to reflect its new focus on building the metaverse: a vast, immersive online realm that would encompass entire digital societies and economies. Facebook that is, Meta  envisions its virtual reality headsets as a portal to that realm, the way our smartphones are a portal to today's mobile Internet.
While definitions of the metaverse vary, most proponents agree it involves more than just putting on virtual reality goggles or augmented reality glasses and interacting with avatars. It implies a bridging of countless smaller digital worlds and experiences through technical standards that allow users to move between them, carrying their virtual identity, social connections and possessions as they go.'
How metaverse is going to be build?
Zuckerberg, and in his initial announcement, he was careful to acknowledge that "the metaverse will not be created by one company."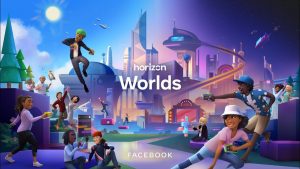 "We see Horizon Worlds as one of many foundational steps to make the metaverse a reality over the next 5 to 10 years. "Just like the Internet, the metaverse won't be built by a single company, and Horizon Worlds is an example of how people will build the next generation of social spaces together." For now, the best microcosm of what a metaverse might look like is Roblox, an online platform wildly popular with children that encourages users to program their own games and experiences within it. Players then hop between each other's experiences, maintaining the same identity and inviting their friends along if they like.  The sub-apps share a virtual currency, called Robux, with the company taking a cut of every transaction.
Obstacle that need to be adress (Metaverse)
One problem is getting  rival companies to meld their products into a single metaverse would require a level of cooperation and openness for which today's tech gatekeepers have shown little appetite or aptitude.The development of interoperable technologies such as email and the Web have been driven by the government, academia and nonprofits not corporate giants such as Meta.
Another obstacle is that blockchain transactions can be slow, insecure or environmentally wasteful, depending on the protocol, making them potentially an awkward fit for a technology that would require intensive, real-time processing on an unprecedented scale.
How to invest in?
To be clear, many companies will benefit from the emergence of the metaverse, but here are the ones I believe will be the leaders. With all the hype around the idea of the metaverse, it's clear that Meta, Microsoft, Roblox, Epic Games,Horizon,Nvidia and many others have an incentive to invest heavily in marketing their products as part of the metaverse. Defining the term down to the point that it already exists plays into the hands of those that already hold the most power.   So let´s summerise "how to invest" there are to specific ways to invest:
buyng stocks in those companies hoping that this experiment is going to work
Invest in digital asset when the Metaverse is open like land, virtual hotels and stores, with the goal of increasing their value among cryptocurrency enthusiasts. So here are some ways that can help you to invest in the Metaverse:
You can go to Fiverr and ask Developers to create your Metaverse
Navigate the Metaverse secure with VPN (cyberghost) (nordVPN)
Invest in Metaverse land by buying a piece of with Binance-Decentraland
Final Thoughts
Of course, NFT art has become one of the buzziest digital assets this year. Just be sure before buying anything that you understand what it really is and what it's value is or isn't. It's not clear where Metaverse projects is going to be done any time soon , and I may very well change my assessment, though it looks like Metaverse has  higher chance of reaching its master, simply because its development is funded and coordinated by the giants of tech which has some seriously big brain behind.
---
Sign up now: Get Smarter about Cryptocurrency with our weekly Free newsletter

Do you have any question?  Reach out to us in any other social media, we will do our best to respond After you are Following Us  🙂
Instagram ——Twitter——-Facebook——Quora—Medium
Do you like the Article?  Please share   Thank you…
**this post contains affiliate links that will help me create new content without additional cost for you **
**I'm not a financial advisor **
Next Article: Is crypto the future?
Next Article: Opensea volume, what it is? how it works?