​​How to Be Unpopular in the Cryptocurrency World. We are going to dive deep into some of the shady things that unfortunately happen when there is money involved.

Starting writing this article I had to think! How to be unpopular in the crypto world mean?

Are we talking of people, systems, coins, or what?

Welcome back to this new article hoping it will become popular by talking of unpopular.. Sorry for the word jokes.
So let's get started, shall we?
How to Be Unpopular in the Cryptocurrency World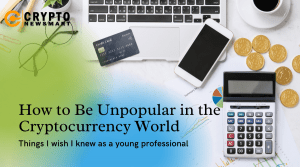 I'd like to start with people's behavior. Let me know in the comment if you agree.
Spread FUD
FUD stands for Fear, Uncertainty, and Doubt and is a classic approach to taint the reputation of any cryptocurrency or project. Spread negative news, share fake news and rumors that -like poison arrows- land right into investors' hearts! This can be done without having any real evidence to defend your words. People will start doubting whatever you've said, resulting in chaos throughout the trading scene.  This technique has been around for quite a while now and it keeps being extremely effective in bringing disaster to anyone's reputation.
A total must-not-do if you want to be taken seriously in the crypto world. Unpopular? Check!
Disrespectful Behaviour
Being disrespectful in the crypto world is an incredibly easy way to quickly earn a bad reputation. Name-calling and trolling are certainly not acceptable forms of discourse, especially online. Unfortunately, this behavior is more common than some may think and only works to fuel a more hostile atmosphere within the community. People tend to be passionate about their views when it comes to crypto projects, so personal attacks and putting down other people's opinions are never necessary. Such conduct could lead to being ostracized both within the immediate crypto circle and beyond, so it's best practice for all involved to keep things respectful and civil when expressing views or debating different coins or projects.
Unsolicited Advice
It's no surprise that unsolicited advice is generally not welcomed, especially in the crypto world. It's important to remember that this is a highly specialized and ever-evolving field, which means you have to do your own research before making any serious investment decisions – or else risk losing time, energy, and even money. That being said, it's equally as important to respect other people's opinions and make sure your advice is only given if requested first. Nothing makes someone lose interest faster than being bombarded with someone else's ideas or pushy commentary on their choices. No matter how good one's intentions might be, it's best to focus on providing resources for those interested in more information without laying out an opinion unless absolutely necessary.
Refusing To Adapt And Learn
Navigating the crypto space is a risky but potentially profitable endeavor. Those who embrace the constantly-evolving nature of the market and are willing to learn new strategies and technologies will find themselves in a great position to make sensible investments and profits in cryptos. However, those who choose to stay isolated from the developments of the market will quickly become out of sync with everyone else and, thus, unable to capitalize on any potential gains. It is essential to stay up to date with the latest trends if one wishes to make money from trading or investing in cryptos.
Promoting Scams And Ponzi Schemes
When it comes to the crypto world, one sure-fire way to become quickly unpopular is by promoting scams and Ponzi schemes. The crypto community is highly aware of such financial frauds, so anyone who attempts to promote them publicly risks damaging not only their own reputation but that of any projects or coins associated with them. To prevent this from happening, it is best to avoid these schemes altogether. Instead, focus on creating genuine products and services that can benefit the blockchain industry and its users. Doing so will gain you much more respect within the crypto space and can increase your long-term success in the industry.
Latest Ponzi Scheme? For sure the collapse of FTX, check the full story
Another method to be very unpopular in the Cryptocurrency World is used by influential figures.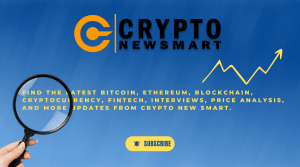 The ability to influence coin prices with a single tweet is both a blessing and a curse. While it can be used for good, unfortunately, it is often misused. Recently, evidence has emerged of some high-profile figures using their influence to take advantage of the market by engaging in pump-and-dump schemes. This involves artificially inflating the price of coins, while they are aware they will soon crash again. This practice certainly benefits the figure that initiates it, but no one else: prices are quickly driven up and then collapse shortly after leaving other traders who invested in the wrong direction out of pocket and unable to recoup their losses. As such, any influential figure seen to be engaging in this sort of behavior is tainted by association and suffers immense unpopularity from all sides of the market as a result.
So be careful if you ever find yourself among those influencers, use your powers for good!
Let's check a better way of being unpopular in the cryptocurrency world. Despite being unknown or unrecognized, anyone can still make a substantial contribution to the industry. Patience, dedication, and willingness to learn are some of the key traits that can help anyone become an effective contributor without having to be popular. For instance, providing feedback and technical support in online discussions or forums is a great way for individuals to add value without having the attention of the masses. Furthermore, if one has the ability to analyze and interpret data that may not always be apparent, then one can use their skills to offer insights meant to drive the entire industry forward. Unpopular or not, there are ample opportunities available today that just require dedication and perseverance on the part of people who want to contribute positively towards cryptocurrency's growth.
What else can be addressed as " unpopular in the cryptocurrency world"?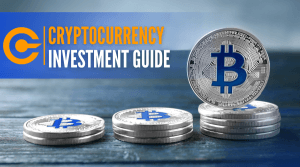 Definitely government's behaviors!
On one hand, boycotting the crypto industry, with the other hand holding massive quality of coins and making money behind your back trying to control it collapsing.
Check the article governments are becoming very unpopular
Reports of boycotting, controlling, and profiting from cryptocurrencies have been rampant as of late. People are beginning to become more suspicious and wary of government involvement in this booming new industry due to the wealth of evidence that paints a different picture than the one they provide. Despite some governments' attempts to legislate or control the future of cryptocurrencies, those who understand its potential continue to fight for its success and freedom. Bitcoin has proven that even regulatory authorities can be challenged if done right; only time will tell if further advancements can be made in cryptocurrency shifts in power structures away from traditional government entities.
Moreover, central banks also have their share of unpopularity by controlling the money supply and imposing negative interest rates which is further hurting people's wallets on a daily basis.
This policy has not been welcomed by citizens, as it means changes in people's daily life, leaving much less money to spend on groceries and other necessary items. Additionally, the imposition of negative interest rates can also lead to an increase in debt and even spark higher inflation if incorrectly administered, making it a double-edged sword. Furthermore, central banks are met with difficulty when trying to explain such policies, leading some citizens toward distrusting their decisions even further.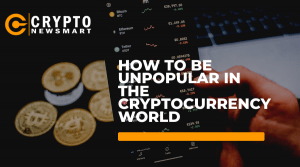 Let's talk now about some unpopular ideas that I've found in a few articles.
Wild speculation is something unavoidable in the world of cryptocurrencies, and it should not be discouraged. When it comes to money, all of us agree that any form of investment is a bubble by nature – meaning that the only way forward is to accept some risks. Blockchain technology has however been adopted so quickly in recent years that concerns have been raised about its scalability, privacy, and security being yet to be solved in many areas. This should serve as a red flag for industries around the world wishing to adopt blockchain technology without fully understanding how it works and seeing all of its benefits. Although decentralization has made many sectors start looking into blockchain tech as a possibility, in reality, it might not always be an ideal solution and most things would still benefit more from other types of technology, especially when it comes to money and financial services. Here's where blockchains (even for money) offer better chances at success due to their increased privacy compared to public blockchains whilst also enabling institutions around the world to take advantage of more efficient distributed data structures for databases. Therefore, although cryptocurrency bubbles can be exciting (and beneficial depending on one's approach), the real potential lies further beneath with the wise use of blockchain-based frameworks.
Here is an article that explains some of the benefits of Crypto and Blockchain
Finally, we can talk about the lack of transparency within many organizations. This is an issue that affects not only cryptocurrencies but also other sectors, including governments and institutions worldwide. For example, many companies are still reluctant to fully disclose their financials to the public – leaving investors in the dark as to what's really going on behind closed doors. Without complete transparency, it's impossible to know who is investing in or profiting from certain projects and initiatives – making it even harder for people to trust those involved and understand how decisions are being made.
In short, all these unpopular ideas have one thing in common: a lack of trust among citizens when it comes to decision-making processes that directly affect them. The best way to regain trust is by implementing more transparency and providing the public with more information about how their money is being managed. Cryptocurrencies, blockchain technology, and other digital advancements could be the answer to this problem in some cases. However, it's important to keep in mind that not every solution is perfect – and it may take a bit of trial and error before we find the right one for each particular situation. In any case, these unpopular ideas will continue to challenge traditional authorities while giving citizens more control over their at-risk funds.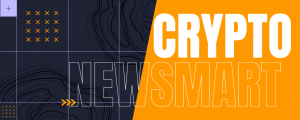 How to Be Unpopular in the Cryptocurrency World?
In conclusion, cryptocurrency has become popular due to its ability to shift power away from government entities as well as its potential for decentralization, but there are still many unpopular ideas associated with it such as wild speculation, security concerns, and lack of transparency. The best way to reduce the distrust associated with these ideas is by implementing more transparency and providing citizens with more information about how their money is being managed. Cryptocurrencies, blockchain technology, and other digital advancements may be the answer to this problem in some cases – but it's important to keep in mind that no solution is perfect, and it might take a bit of trial and error before we find the right one for each particular situation.
So that's all for now.
Thank you for your attention and I hope that this article has been educational and informative. As always it will be nice if you can share it with your friends.
Have a great day and see you in the next article!
Disclaimer. Cryptonewsmart does not endorse any content or product on this page. While we aim at providing you with all the important information that we could obtain, readers should do their own research before taking any actions related to the company and carry full responsibility for their decisions, nor this article can be considered investment advice.
---
Sign up now: Get Smarter about Cryptocurrency with our weekly Free newsletter

Do you have any questions?  Reach out to us in Quora or any other social media, we will do our best to respond After you are Following Us  🙂
Instagram ——Twitter——-Facebook
Here we will Share another post you might like