Is Cryptocurrency The Future? Before we start we need to explain to the newbies what is Cryptocurrency.
The unique thing about cryptocurrency is that a crypto is a cross between an asset (like stocks) and a currency (like the U.S. dollar.) Analyzing the fundamentals behind a cryptocurrency is very different from analyzing any other financial asset. The traditional ways of measuring value don't work in the crypto industry, mainly because in many cases the crypto data isn't stored in a central hub somewhere. In fact, most cryptocurrencies and their underlying blockchain are decentralized, which means no central authority is in charge. Instead, the power is distributed among the members of any given blockchain or crypto community.
Is Cryptocurrency The Future?
This is the million dollar question. It doesn't get backed by the government or a banks, is not regulated , in many countries is banned but anyway  people feel that Cryptocurrency is the future.
Why Is that?
Reducing corruption:
With great power comes great responsibility. But when you give a ton of power to only one person or entity, the chances of their abusing that power increase. The 19th-century British politician Lord Acton said it best: "Power tends to corrupt, and absolute power corrupts absolutely.
Cryptocurrencies aim to resolve the issue of absolute power by distributing power among many people or, better yet, among all the members of the network. That's the key idea behind blockchain technology.
Eliminating extreme money printing:
Governments have central banks, and central banks have the ability to simply print money when they're faced with a serious economic problem. This process is also called quantitative easing.
By printing more money, a government may be able to bail out debt or devalue its currency. However, this approach is like putting a bandage on a broken leg. Not only does it rarely solve the problem, but the negative side effects also can sometimes surpass the original issue.
For example, when a country like Iran or Venezuela prints too much money, the value of its currency drops so much that inflation skyrockets and people can't even afford to buy everyday goods and services. Their cash becomes barely as valuable as rolls of toilet paper. Most cryptocurrencies have a limited, set amount of coins available. When all those coins are in circulation, a central entity or the company behind the blockchain has no easy way to simply create more coins or add on to its supply.
Giving people charge of their own money:
With traditional cash, you're basically giving away all your control to central banks and the government. If you trust your government, that's great, but keep in mind that at any point, your government is able to simply freeze your bank account and deny your access to your funds. For example, in the United States, if you don't have a legal will and own a business, the government has the right to all your assets if you pass away. Some governments can even simply abolish bank notes the way India did in 2016. With cryptocurrencies, you and only you can access your funds.
Cutting out the middleman:
With traditional money, every time you make a transfer, a middleman like your bank or a digital payment service takes a cut. With cryptocurrencies, all the network members in the blockchain are that middleman; their compensation is formulated differently from that of fiat money middlemen's and therefore is minimal in comparison. A vast portion of the world's citizens has no access or limited access to payment systems like banks. Cryptocurrencies aim to resolve this issue by spreading digital commerce around the globe so that anyone with a mobile phone can start making payments. And yes, more people have access to mobile phones than to banks. In fact, more people have mobile phones than have toilets, but at this point the blockchain technology may not be able to resolve the latter issue.
What do you think 🤔 Is Cryptocurrency The Future?
Explain why in comments…
Is Crypto Real Money?
I personally don't understand why this happen, after all we all deal with bank numbers in a computer, we pay bills online and we rarely see any cash. So Cryptocurrency is the same. It's assets that are digitalized and used for online purchases or as an investment. When people are considering whether to invest in it, they will want to know as much about it as possible. Here is some information that will come in handy for those that are considering investing in Crypto:
Risks
Just like anything else in life, cryptocurrencies come with their own baggage of risk. Whether you trade cryptos, invest in them, or simply hold on to them for the future, you must assess and understand the risks beforehand. Some of the most talked-about cryptocurrency risks include their volatility and lack of regulation. Volatility got especially out of hand in 2017, when the price of most major cryptocurrencies, including Bitcoin, skyrocketed above 1,000 percent and then came crashing down. However, as the cryptocurrency hype has calmed down, the price fluctuations have become more predictable and followed similar patterns of stocks and other financial assets. Regulations are another major topic in the industry. The funny thing is that both lack of regulation and exposure to regulations can turn into risk events for cryptocurrency investors. I will create a new article talking more in details about Risks
It Doesn't Have A Definite Rate Of Return
Without a definite rate of return, it's hard for many people to see what they can make from investing in it. There are a lot of risks involved so if a person can handle the risks, then it's something that they will want to get involved with right away.
Crypto Can Be Very Unstable
Crypto, by its nature, can be very unstable. That being said, it's not for the faint of heart. Staying in the know and up-to-date is imperative to make sure that a person can handle it. Its value can go up very high one day and then, it can come plunging the next.
There Is Also A Lot Of Fraud With Crypto
There can be a lot of fraud with Crypto. It will be difficult to pinpoint what is happening with it.
Find Out More About: Cryptocurrency Scams and How to Avoid Them
Useful Tips On Cryptocurrency
Using Crypto for investing and also for purchases is becoming more and more popular. Be sure that you are getting the right information at all times. Here are some useful tips on Cryptocurrency that will help you, in the long run, to get the most out of it that you can:
Diversify Your Portfolio Of Crypto
You don't want all your money in one Cryptocurrency. Make sure that you invest in several of them so that you have a diversified portfolio.  In this way, if one isn't doing well, you won't lose everything and possibly another one that you invested in will do well. It is all up in the air and that is why you need to stay patient and diversify.
Manage The Risks That You Are Taking
You want to set limits on how much you invest in Crypto. You must keep an eye on the risks that you are taking. At any time, you can be taken advantage of so be sure that you understand what you are doing at all times. Don't be afraid to ask those that know more about it than you do. They will be glad to give you the information that you need.
Trading Bots Should Be Used
The trading bots come in handy after you know a lot about Crypto. If you don't, you should avoid them until you are better at it. Knowing more will help you out in many ways. Get the information that you need by staying in the loop and talking to others that know more than you do about Crypto. It will benefit you in so many ways.
If you decide to go this way I strongly recommend 3 commas.io
Use A Good Strategy When You Are Crypto Trading
Know that there are people out there that just want your money. Make sure that you understand that there are scams too. Be careful with how you go about trading your Crypto because you don't want to get burned. Talk to other people that have traded in Crypto. Listen to what they recommend if they have done well. You want to get as much information as you can so that you have a better chance of succeeding with it. Learn how to read chart's that will make you successful. My personal tip with any Crypto that I trade I always look at how Bitcoin is going, because if it going down many crypto will follow.
Remember To Automate Your Purchases
You can tell it to buy some of the Crypto every month. This is what is meant by automating your purchases. This will help you to get far with Crypto so that it will benefit you in the best way possible. When you are good at this, you will be able to make more money with it and it will be exciting to see it add up.
Use Crypto For The Long Term
Panic selling occurs because Crypto can change daily. It's best to stay in it for the long term so that you are not getting scared by the ups and downs of it. This is the way to handle the very unstable part of Crypto. Keep calm and enjoy the ride.
New Upcoming Things With Crypto
New Technology For Crypto
In 2022, proof of stake will be used in Crypto. Ethereum. With a new blockchain, it will lead to the merge in the system. It's all about energy-saving technology and this will start the ball rolling.
Decentralization Of The Web – Web3
With Web3, the users are in charge instead of the web being centralized by stronghold entities. Ethereum's Gavin Wood said the internet required too much trust and put the controls back in the hands of the users with Cryptocurrencies, NFTs, and Blockchains. It's all about ownership and Web3 is read-write-own.
Technology For Ethereum ECC
More secure, more scalable, and more sustainable. It will bring it to humanity and make it more sustainable with interconnected protocol upgrades.
Crypto That Will Rise In 2022
Klayton, Dogecoin, and Chronology will rise high. They are gaining in popularity and are expected to produce fantastic returns.

Making a Plan Before You Jump In
You may just want to buy some cryptocurrencies and save them for their potential growth in the future. Or you may want to become more of an active investor and buy or sell cryptocurrencies more regularly to maximize profit and revenue. Regardless, you must have a plan and a strategy. Even if your transaction is a one-time thing and you don't want to hear anything about your crypto assets for the next ten years, you still must gain the knowledge necessary to determine things like the following: What to buy, When to buy, How much to buy, When to sell. Always with Crypto is important to watch the latest news and check daily price chart, likely we are here for that.
So tell us what you think in the comment, Is Cryptocurrency The Future?
Thanks to www.cryptonewsmart.com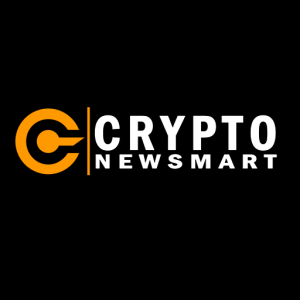 ---
Sign up now: Get Smarter about Cryptocurrency with our weekly Free newsletter       =====> Side bar

Do you have any question?  Reach out to us in Quora or any other social media, we will do our best to respond After you are Following Us  🙂
Instagram ——Twitter——-Facebook——Quora
Is Cryptocurrency The Future?
Do you like the Article?  Please share   Thank you… Under here we will share same others post you might like
**this post contains affiliate links that will help me create new content without additional cost for you **
**I'm not a financial advisor **
Next Article: Different Ways to make money with Cryptocurrency
Next Article: Is crypto the future?
Next Article: Opensea volume, what it is? how it works?